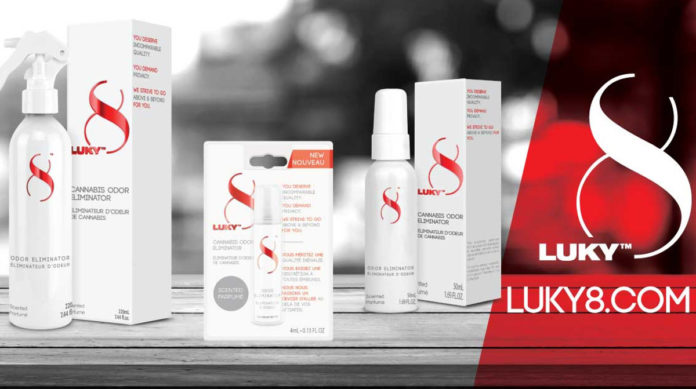 The makers of "Just A Drop" bathroom spray have jumped into Canada's cannabis industry.
New Brunswick-based PreLam Enterprises says it has developed a product that eliminates the smell of marijuana, and doesn't just mask it.
"It's not an air freshener, it encapsulates the molecule and knocks it down to the ground," said co-founder Luc Jalbert. "We're the after-you-enjoy-it people."
How was the idea born?
Jalbert explains.
"Two months ago, when news started to buzz about cannabis day, I realized we're in this space so I should be testing our formula to see if it works with cannabis," he said. "There's nothing on the market, really. I used to smoke when I was younger and I remember the smell. If I'm going to smoke I don't want the smell to linger in my house, or on my clothes, after I enjoyed it."
But, Jalbert said the existing formula didn't work on cannabis, so he embarked on a mission to formulate a new product.
He felt "unethical" asking his lab workers to test the new formulation, and Jalbert laughed as he recalled sneaking away to a barn on his property to see if it worked.
"I kept going in the barn and smoking it up like crazy, then going out and purging my nose and coming back in. That's how I hit the right product. I said, 'It's really gone.'"
Jalbert said the new product, called LUKY8, won't mix with the smell of cannabis but will neutralize marijuana smoke odors as well as other airborne odors.
The lightly scented, non-toxic formula is safe to use around pets and is environmentally friendly, he added.
The online store launched on Oct. 17, when cannabis was legalized, and Jalbert is now trying to spread the word about the new product, both to customers, but also licensed producers.
"There's more to cannabis accessories than the vapes or the pipes. You wanna smoke, but you don't want to smell," Jalbert said. "As an ex-user, if I was to smoke today that doesn't mean I want the house to smell like that or some visitor who comes over to know I smoke.
"It really works."
Click here to learn more.