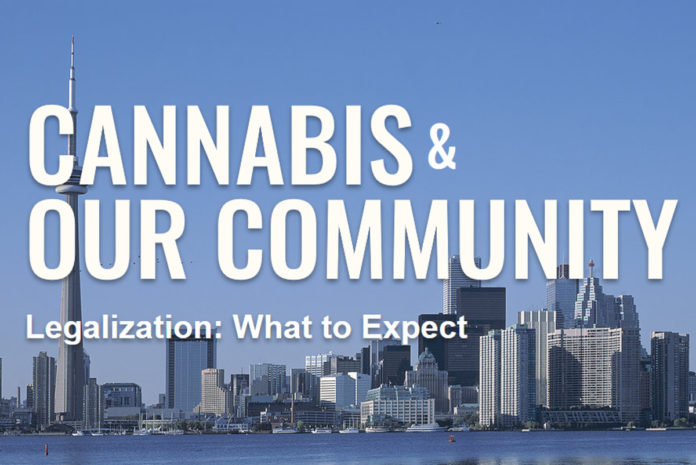 NICHE Canada has organized another "Cannabis & Our Community" event, this time in Calgary just days after recreational marijuana is legalized on Oct. 17.
The Oct. 23 forum aims to educate stakeholders on what communities can expect with legalization.
Health Canada will deliver a keynote presentation, highlighting the latest updates on the regulatory framework, timelines and what Canadians can expect upon implementation, including an overview of the federal framework for cannabis, federal licensing regime and packaging and labelling requirement for cannabis products.
There will also be a "360° View of the Regulatory Landscape" presentation that delves into federal, provincial and municipal updates.
Other officials will explore the most current legal framework from a federal perspective, an overview of Alberta's provincial cannabis laws to manage access and use, as well as municipal perspectives on the path to legalization such as measures that can be taken to best support communities during this landmark transition.
Everything from land-use planning, to zoning and business licensing, will be discussed.
​Other topics will include how to make the transition from an underground market to legitimate business from distribution to retailing opportunities, including accounting, security, packaging, marketing and legal expertise; as well as business development opportunities as the first G7 country to legalize recreational cannabis use.
​Also on the agenda is workplace safety, health insurance implications, as well as policing and enforcement. 
In the afternoon, NICHE Canada has invited "cannabis experts" to speak, who will talk about concerns when considering cannabis as an allowed land use and how new technology can be used to identify the cumulative effects of cannabis operations and monitor results.
​A Thought-Leaders Roundtable will focus on information needed to prepare and achieve common goals as legalization rapidly approaches.
"Learn from their experiences and expertise – and come prepared with your most pressing questions."
Click here for the full line-up, and to learn more.