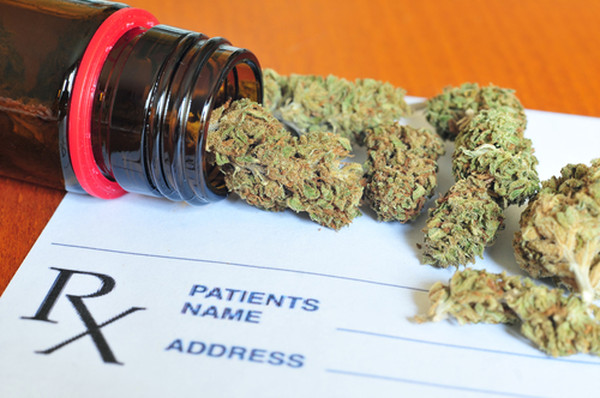 Shoppers Drug Mart is officially in the cannabis business, and is starting with a launch in Ontario.
The company launched its online platform on Jan. 8 for the sale of medical cannabis, roughly one month after it received Health Canada's approval to sell marijuana online.
According to a release, the launch "brings together Canada's current ecommerce model for medical cannabis, with the expert advice and counsel from trusted healthcare professionals."
Read also: Shoppers Drug Mart receives license to sell medical marijuana online
Read also: Manulife and Shoppers Drug Mart to launch first medical marijuana program in Canada
During the initial launch, patients in Ontario can bring their medical document (which is similar to a prescription) to a local Shoppers Drug Mart pharmacy to process the information. Then, specialized advisors from the Shoppers Cannabis Care Centre will contact patients, review their medical history and any contraindications based on current medications, and provide support with online registration and strain selection.
Shoppers Drug Mart President Jeff Leger said "as trusted medication experts, pharmacists have an important role to play in the safe and informed use of medical cannabis."
"Today's announcement is a leap forward for those looking for professional oversight and trusted support in this area," Leger added. "Medical cannabis, like any prescribed medication, requires the same level of counsel from a healthcare professional. As medical cannabis is increasingly prescribed to Canadians for its therapeutic benefits, our goal is to enhance the service and support that patients receive through this process."
A release states that at shoppersdrugmart.ca/cannabis, patients have access to a number of products from Canadian licensed producers, "shipped directly and discreetly to their doorstep."
Additionally, Shoppers Drug Mart says it will provide support for patients through its newly created Shoppers Cannabis Care Centre – a virtual team of professionals who can provide counselling and support for patients. Under current regulations, pharmacists cannot dispense medical cannabis from a pharmacy.
"For people living with chronic health conditions, like arthritis, the advice of a health professional and access to trusted guidance, is invaluable when considering the use of cannabis for medicinal purposes" said Janet Yale, President and CEO of the Arthritis Society.
Education for pharmacists is supported by Shoppers Drug Mart Medical Advisory Board, a release notes, which is a panel of independent medical experts from across the country who provide guidance and advice on new clinical evidence, and "have developed clinical algorithms to help Cannabis Care advisors select the correct strain based on the prescriber's recommendation."
Shoppers Drug Mart has signed supply and quality agreements with ten licensed producers and will also provide products and medical accessories. 
Meantime, Manulife and Shoppers Drug Mart announced their partnership to launch a medical marijuana program in a press release on July 31, 2018.
"The program will be available as an option for participating Group Benefits plans and individual health insurance plans in Canada," notes a Manulife press release. "Through Manulife's unique partnership, Shoppers Drug Mart specially trained pharmacists, at an Ontario-based patient care centre, will support Manulife customers who have been approved for medical marijuana coverage, giving them the guidance they need to have confidence in their choice of treatment."
These pharmacists will advise patients on various strains of medical marijuana available, and the different ways to take it.
"Medical marijuana can be complex. Most medically-authorized patients need help finding the right solution for their condition," said Donna Carbell, Senior Vice President of Manulife Group Benefits, in a release. "Manulife's medical marijuana program will ensure people have appropriate advice, make informed decisions and receive the support they need to choose the appropriate strain for their condition."
More details will be made available when the program with Manulife goes live. Visit manulife.com for more information as it becomes available.