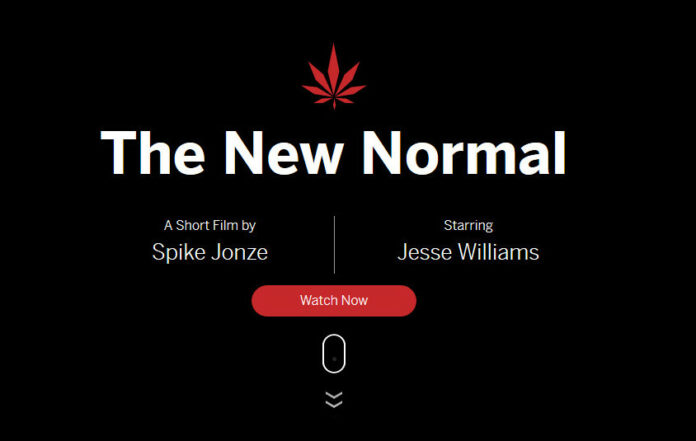 A new video was released this week that aims to de-stigmatize cannabis use.
Welcome to The New Normal is a two-minute "journey through America's complex history with cannabis" directed by Spike Jonze, posted under MedMen's" YouTube account.
"Learn more about George Washington's hemp production," a description of the video states. "Explore the policies of Stop and Frisk and mandatory minimums. Learn more about 'Reefer Madness' and other government sanctioned propaganda. Find out about more about the treatment of military veterans. Learn more about the cost of prohibition and the black market. Discover cannabis' role in the counter cultural movements of the 60's and 70's."
The video went live on Sunday, Feb. 24 and so far has had more than 122,000 views.
MedMen is a cannabis dispensary company with 19 licensed facilities in the U.S.
"MedMen operates scalable, highly-efficient growing facilities using the latest in agronomic technology and sustainable techniques, and our manufacturing facilities use standards comparable to those in the biotech and pharmaceutical industries," notes the company's website.
MedMen also says it is the "single largest financial supporter of progressive marijuana laws at the local, state and federal levels, giving directly to pro-legalization groups, industry organizations and political candidates."