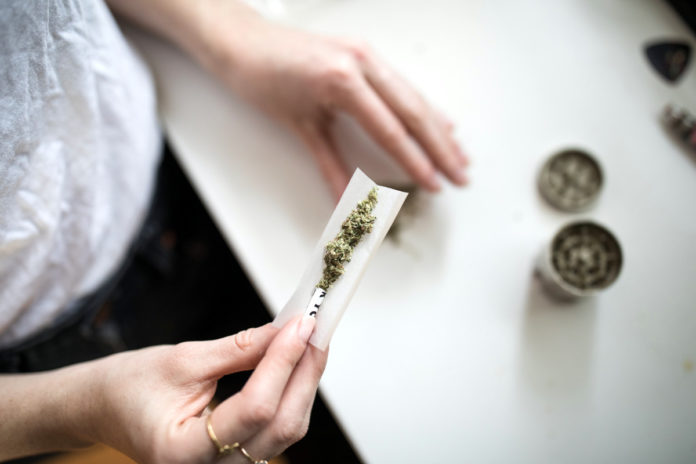 Cannabis producer Zenabis has entered into a supply agreement with Shoppers Drug Mart.
"Shoppers may purchase dried marijuana and cannabis oil (once Zenabis receives its licence to sell oil) from the Zenabis medical branded product line, subject to any and all regulations," a release notes. "Shoppers also has the right to purchase all future products available as laws and regulations allow."
Zenabis branded medical cannabis products will then be sold online at cannabis.shoppersdrugmart.ca, as regulations do not allow the sale of medical cannabis in retail pharmacies.
READ ALSO: It's official: Shoppers Drug Mart now sells medical cannabis online
Shoppers Drug Mart announced it was officially in the medical cannabis business in January, and is starting with a launch in Ontario. The company launched its online platform on Jan. 8 for the sale of medical cannabis, roughly one month after it received Health Canada's approval to sell marijuana online.
"We are very excited to provide Shoppers Drug Mart with Zenabis products," said Andrew Grieve, CEO of Zenabis. "This partnership is very important to us and our strategic goals as a company moving forward, as it strengthens our commitment to serving medical patients across Canada."
Zenabis is a licensed recreational and medical cannabis cultivator, and employs staff coast-to-coast, across facilities in Atholville, New Brunswick; Delta and Langley, B.C.; and Stellarton, Nova Scotia.
Zenabis also recently acquired a state-of-the-art 3.5-million-square-foot greenhouse in Langley that can, upon full conversion, be dedicated to cannabis production.
Meantime, during Shoppers Drug Mart's initial launch, patients in Ontario can bring their medical document (which is similar to a prescription) to a local Shoppers Drug Mart pharmacy to process the information. Then, specialized advisors from the Shoppers Cannabis Care Centre will contact patients, review their medical history and any contraindications based on current medications, and provide support with online registration and strain selection.
Shoppers Drug Mart President Jeff Leger said "as trusted medication experts, pharmacists have an important role to play in the safe and informed use of medical cannabis."
Leger said the announcement is a "leap forward for those looking for professional oversight and trusted support in this area. Medical cannabis, like any prescribed medication, requires the same level of counsel from a healthcare professional. As medical cannabis is increasingly prescribed to Canadians for its therapeutic benefits, our goal is to enhance the service and support that patients receive through this process."
Through Shoppers Drug Mart, patients have access to a number of products from Canadian licensed producers, "shipped directly and discreetly to their doorstep."
Additionally, Shoppers Drug Mart says it will provide support for patients through its newly created Shoppers Cannabis Care Centre – a virtual team of professionals who can provide counselling and support for patients.