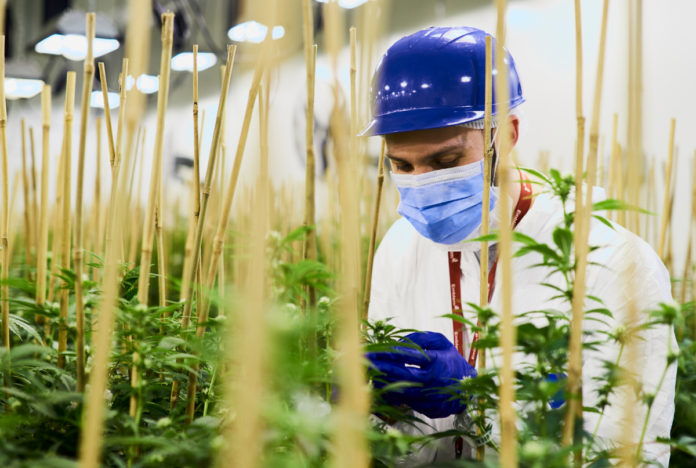 As stories about cannabis supply shortages persist in Canada, new data released by Health Canada on March 13 is surprising some in the industry
"Total inventory of dried cannabis (finished and unfinished) held by cultivators, processors, distributors and retailers stood at 134,148 kg at the end of January – 18.9 times total sales in the month," Health Canada notes in a Cannabis Demand and Supply report.

"Cannabis oil inventories totalled 79,703 litres – over 10 times total sales," the report adds.
Breaking that figure down to only examine "finished inventory" produces different results, but a similar picture.

According to the data, producers had 19,520 kg of finished dried cannabis in January, 2019 but just 7,115 kg sold. When it comes to oil, the data states that producers had 52,921 litres in finished product, but sales hit just 7,856 litres.

So what is at play? Some LPs have speculated in the media that logistical issues are behind this disconnect.

BotaniQ Magazine spoke with Rachel Colic, a cannabis brand strategist and TV show producer who works with Leaf Forward, Canada's first cannabis accelerator
"It was incredibly surprising to me," she said of the data, "since we've been talking about a supply shortage for months. And people talk about that supply shortage remaining for many more months. I keep asking: Where's the weed? Why isn't it making it to storefronts? Why are provinces like Alberta closing stores because of shortages?"

Colic noted that the grumbles in the industry suggest some product simply isn't fit for sale.
"That's a nice way of saying these companies have not yet figured out how to grow great cannabis inside the facilities they've built," she explained. "There's no one reason for that across the board. Each LP has its own unique challenges and not everyone is experiencing challenges. There are many LPs who are loud and proud about meeting their supply promises.

"So you can see them being incredibly quiet when we talk about the lack of products and retail shortages," she noted. "To me it's the giant pink elephant in the room right now."

So why is there an apparent production struggle?

"Many took for granted that this is a living organism that can't be told what to do," she mused. "It's not a widget, or plastic… it's not something where when we don't get the production we want we can just add an extra overnight shift. Cannabis plants generally take up to three months to get to maturity. If you have a crop loss, that's a quarterly loss.

"These are the things we're really not talking about," Colic added. "These are the challenges the industry really has in wanting to believe and treat cannabis in some ways like a commodity and not recognizing that it's a living organism."

Colic noted there are very few "legacy farmers" involved in the legal industry at this point, given cannabis was, of course, illegal until October of 2018.

"There's a lack of understanding of the plant as a unique organism," she said. "Therefore, there's a lack of paying attention to the genetic. If you boil all this down, it's a genetics issue. We're trying to convert something that's been done in much smaller spaces because it was illegal. And we're making assumptions about how that will scale. It's not always scaling the way people thought it would. It's a learning curve there's no shortcut to for a lot of these companies."

Colic said we're now beginning to see a transition to greenhouse operations and hybridized facilities.

"The cost of growing indoors is very expensive," she said.

Colic said the situation is disappointing, because there's no lack of demand.

"We got Canadians excited for cannabis legalization then it was like popping to balloon – sorry we don't have it ready. We're doing the entire industry a disservice right now."

Colic said 2019 will be a year we likely see companies "sink or swim."

"It comes down to execution. It's not the promises. Everyone has a great story, a great location, a great team. It's those who can actually execute on the promises they've made," she said.

Colic speculated that it won't necessarily be the biggest companies that make it to the top, but instead will be the ones with the greatest attention to detail.

"We've been calling it the wild west, but it's only just begun. I think the true scramble to the top is just about to start and it's going to be incredibly interesting to watch."

Dan Sutton, CEO of Tantalus Labs, suggested the "sophistication of Canadian cannabis audiences has been underestimated by many LPs."
"The reality is there may be sufficient grams to supply in the marketplace, but the quality is not sophisticated enough to be exciting," he mused. "People just aren't getting the kind of cannabis that they aspire to purchase."
Sutton told BotaniQ Magazine that there has been a rush to get "as much production square footage as is possible," but noted it's been "death by a thousand cuts" for some producers.
"When you take a greenhouse that's been designed for tomatoes and try to produce cannabis in it, there's some infrastructure that's not going to be effective for the care and quality of product… thus we're seeing a lot of areas where corners need to be cut to get it to market," he explained. "Sometimes that's product that's not properly dried or not flowered at the proper time."
Sutton noted some in the industry are focusing on the "price sensitive user," aiming to product as quickly and inexpensively as possible.
A "commodity-based cannabis" discussion has emerged, he noted, but said his team at Tantalus is instead focused on quality – and the resulting consumer loyalty it can bring.
B.C.-based Tantalus, he said, cultivates in "tailor-built" cannabis production greenhouses which they designed for two years prior to shovels going in the ground.

Their greenhouses focus on natural sunlight, highlighting it "provides the highest quality and quantity required for photosynthesis."

"We then operate it with a deep and diverse layer of quality metrics that we're tracking data on, as it is in nursery stages, flowering, harvesting and through the white glove process we run for drying and trimming. All of this, there's no silver bullet or magic ingredient, it just has to be a deep care and a passion to cultivate a quality product… that's perceived by the end user as exceptional."

Terry Lake is VP of Corporate Responsibility for HEXO Corporation, which won Cannabis Product of the Year at the 2018 Canadian Cannabis Awards.
Lake speculated that there are a few things at play with the recently released data, and the apparent disconnect of supply versus sales.
"First of all, a lot of producers are scaling up production and HEXO is a good example of that. We just got the first part of our new one-million-square-foot greenhouse licensed in January. We've got plants in there now but they won't come out of there until April and have to go through processing and drying.
Secondly, Lake pointed to "challenges with the supply chain" as cannabis was legalized. Specifically, he pointed to cannabis excise stamps.

"We weren't getting those stamps early enough to get the product out the door right away," he explained. "We're starting a new industry from scratch basically, so there are problems associated with that. Another good example of that is the machines that make cigarettes don't work well for pre-rolled joints in the cannabis industry so many are having to use a lot of manual labour to make those pre-rolls until we can find a good modification that can speed that process up."

Lake said there are also many facilities "just coming on stream" and labour is an exacerbating factor.

"So being able to hire enough people," he said. "We need 100 more people to work in our warehouse. So that's what we'll be doing over the next couple of weeks."

Scaling, Lake added, is another factor.

"No question. Even for our company. When we were in the medical cannabis space we had about 45,000 square feet of growing space. Now we have over 25 times that. So it's a huge ramp up and with that comes all the challenges: construction, licensing, hiring challenges. There's many things that go into it."

"We had prohibition for almost 100 years," said Lake, "so we're not going to create a fully forged industry in six months. It will take a few years."