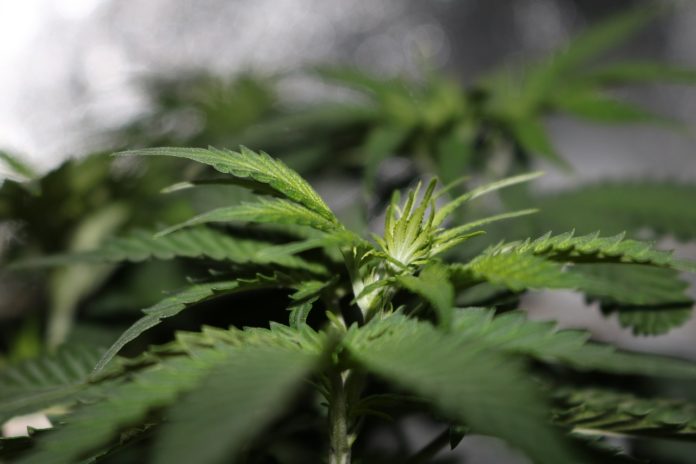 While cannabis shops have opened, producers have been licensed, and consumers have the legal opportunity to buy product, it's abundantly clear that craft and legacy growers have yet to dive into the landscape. 
A recent analysis by Grow Tech Labs highlighted the economic toll this takes. The analysis concluded that licensing only 15 per cent of B.C.'s 6,000 craft growers could legitimize nearly $3 billion in sales in just two years. 
Grow Tech Labs founder Barinder Rasode said the province is squandering its cannabis culture capital.
"B.C. bud is renowned the world over. It really saddens me at a personal level to see Alberta and Ontario becoming cannabis capitals of the world and B.C. is getting so far behind," she said.
Rasode noted that without more political will the province's cannabis industry will continue to sag, and said she sees a lack of confidence on the part of many B.C. politicians at all levels to be proactive about cannabis policy.
That, combined with a lack of education about how to handle cannabis retail, has dragged down the burgeoning legal industry in B.C.
Rasode says the Liquor and Cannabis Regulation Branch's current retail licensing process is so onerous and invasive that is has also been causing delays for liquor permit applicants because there is "no separate line for cannabis applications" and liquor permit applications.
"There is a change in culture — government just needs to be a part of [it]," she said. "Right now they're hiding from it."
Adrian Robinson of The High Street – a portfolio representing individuals championing cannabis – agreed that there are "a lot of really talented people that just don't see an access point" in the legal landscape.
"I think the hesitation on the micro and the craft side is they don't see the end game," he noted. "So when you have people that are starting off, for example, if you are looking to make an LP application, you can look to the market and say, 'OK, if I start now, I can arguably see where I might be at the end of the tunnel.' You just don't have that visibility for the micro and the craft. It's a little more speculative.
"Inherently when you have more speculation you can't point to a micro producer who's come through, got licensed, built a brand, got sales and has brand equity and put a value on that or put cash flow to that," Robinson added. "At the end of the tunnel it's inherently a little bit more foggy because it's still early stages so I think as we progress, as more companies get licensed, that that will encourage others to get involved. but again, I think the key to that is looking at those barriers and making sure those barriers are lowered so there is more entry."
What are those barriers? 
A canopy cap could be one regulatory piece that's discouraging some growers, said Robinson. 
"When you look at the canopy side, I think increasing that would help," he mused. "You're putting out a lot of costs to build out and they're giving them a ceiling of 600 kilos annually. If you increase that to 1,000 and you increase the square footage, I think there's more incentive for people to participate because there's going to be more potential upsides to offset the risks. If you have quite a bit of an undertaking to get involved, capital, you have to outlay, and you look at the end game and the upside and it's sort of capped by licensing, I think it would be helpful to move the goalpost on that to create more incentive."
Robinson also highlighted several other benefits of having that diversity in products that craft growers would bring to consumers. 
Offering that variety is a crucial step in moving sales from the illicit to the legitimate market, seeing as many consumers have cried out for more potent products in the legal mix.
"When you're a retailer and you have a product that is from the craft grower, that can develop a brand," he said. "If you think about craft beer in its early days, consumers, yes, there's going to be the Budweiser, but there's a certain demographic that they're after and there's a huge demographic of smokers and consumers out there that are looking for that craft."
Robinson said LPs, at most levels, understand the quality of product on small batches is usually superior to massive commercial operations. 
"To scale you're going to most likely forego some quality if you're looking to build bigger rooms, whether it's going from 500 square feet to 5,000 square feet as an LP. You're inherently going to lose some of those qualitative aspects," he said. "From a quality standpoint, to satisfy the demands of consumers that say, 'Look, I can get a better product in the black market,' a craft grower can say, 'I can produce this,' and the craft and micro-growers are not subject to the intense capital expenditures that LPs have in terms of data storage, security, all of these kind of compliance things. At the end of the day they can produce a higher quality product at a more reasonable price."
To help encourage that transition, a craft program via cannabis producer Quality Green – a subsidiary of The High Street – aims to help smaller growers, producers and extractors find a pathway into the legal landscape. 
"If you're a craft grower or micro grower, understanding that community and understanding how that community has had to operate historically. It is scary for them," he said. "They haven't operated in the traditional business sense. Maybe they don't know about payroll or compliance or testing standards or how to build the facilities out or the equipment you have to get approved. So our craft program is taking all these things into consideration. We're developing partnerships on every level to support these craft growers to come in. Saying you're going to want to get insurance, make sure you have appropriate insurance. Here's how payroll works, working with MMP on audits and compliance, here's what we use interns of grow lights, or filtration and climate control. 
"It's many different levels and its multi-faceted. With our program, again, we're looking at all these challenges form putting ourselves in a craft growers' shoes and trying to solve those issues so it becomes an easier leap to get into the industry. And we support them in that. And capital is another one as well. We want to say look, we might be able to invest some capital… so you have some money to build out and some start up capital and once it's built out… we have a path where we can buy your product and get it distributed broadly into the retail channels."
Stand Up for Small Cannabis from Craft Cannabis Association of BC on Vimeo.