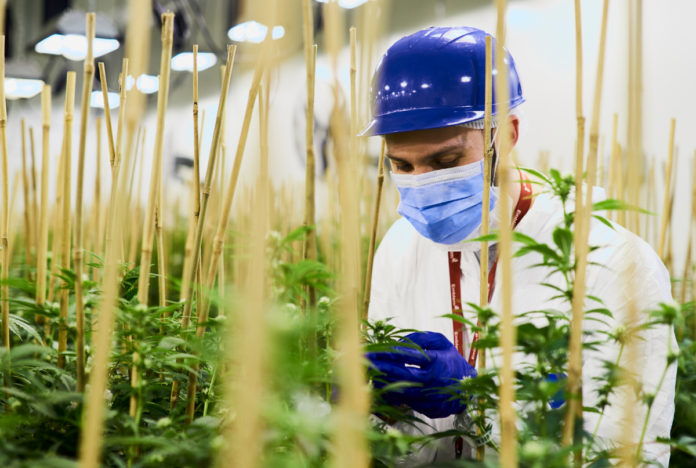 Canada's recreational cannabis sector, while still in its infancy, can offer some enlightenment to licensed producers in the United Kingdom's evolving industry.
Rick Brar is co-founder and CEO of Zenabis, a large producer in Canada that provides medical and recreational cannabis from coast to coast.
The company is made up of doctors, scientists, researchers, farmers, growers, teachers, educators and advocates.
In an interview with BotaniQ Magazine, Brar provided some advice for would-be producers in the UK.
He first touched on the value of consultation services.
"We have systems in place to perform consults from start to finish, and can teach physicians and pharmacists," said Brar, an experienced business leader in not only the cannabis industry, but also the nutraceutical, beverage, food, agriculture, and land development and construction sectors. Being informative when it comes to strain selection is key, he noted.
"We have a large knowledge based on user experience that allows us to prescribe given chemovars."
Brar added that the Zenabis team can also "provide research and knowledge of what needs to be studied by clinicians based on what we have learned from our patients, and what remains to be learned."
See also: How premium cannabis brands are redefining the world's luxury market
Research should be another important focus for licensed producers, according to Brar.
"We have made many mistakes in running various trials and not using standards delivery," he said.
"We can also help in clinical study designs," added Brar. "We have studies underway that will benefit international regions in understanding the mechanisms and use of cannabis. We can join with UK study sites, and bring UK sites into our studies."
Brar said Zenabis will have the capability to bring medical devices to the UK, after studying their safety and efficiency in the Canadian landscape.
Meantime, Zenabis is also focused on determining "what works" in growing high-quality crops for medical purposes.
Brar noted this means the company can "share the actual medications and the knowhow of how to grow better medications."
"We have had a long-standing grey market," Brar explained, "and have people who have organically learned by mistake how to grow well. Some of these people are now working in the legal industry and they bring the knowledge with them. We are working with them to create better, high-potency medications."
Finally, Brar said all potential producers should iron out details related to their delivery approach.
"We have already established the first generation of delivery methods," Brar said. "We are now working on second generations and can provide the know-how to the UK."