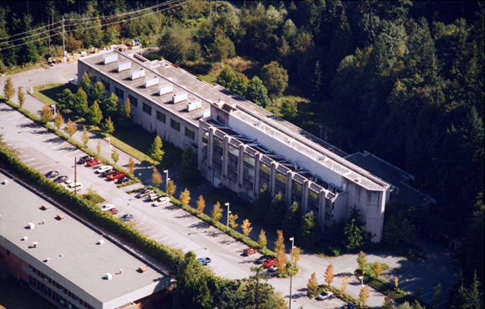 Grow Tech Labs has announced it is partnering with the ETC3 Emerging Technologies Centre in Vancouver to launch Canada's first privately-owned plant science research centre to advance innovation in nutrition and medicine.
Operating from an 81,000-square-foot research facility in the South Research Campus of the University of British Columbia, the ETC3 Emerging Technologies Centre will provide business services to start-ups in the clean tech, fin tech, agri tech and life science sectors.
"We are excited to partner with Grow Tech Labs to develop a world-leading research facility and IP house for plant science in nutrition and medicine," said Robert Nygren, CEO and Co-Founder of ETC3.
Grow Tech Labs has played a leading role in Western Canada as a business accelerator for cannabis entrepreneurs launching new products and services. GTL recently expanded its industry reach by launching the TruHavn educational website, www.TruHavn.com, for information, events, and updates on psychedelics in plant medicine.
"With Canada leading the G20 nations in the legalization of cannabis products, our country is now well-positioned to support research, commercialization and finance activities in new fields of innovative plant science," said Barinder Rasode, CEO and Co-Founder of Grow Tech Labs.
Strategic advisors for the plant science research centre will include Dr. Ivan Casselman, Alexzander Samuelsson and Susan Chapelle.
Dr. Casselman is an ethnobotanist, analytical phytochemist, and plant geneticist with over 15 years experience working in the cannabis industry. He has been involved in the start-up, growth, and expansion of several plant medicine and retail companies throughout Canada, the United Kingdom, and Australia. 
Alexzander Samuelsson is an entrepreneur with a background in chemistry, focusing his efforts on the medical and recreational cannabis industry. He has been a lead chemist of a publicly traded extraction company developing intellectual property and patented methods in the extraction of cannabis oil.
Susan Chapelle is a serial entrepreneur and city councillor in Squamish, BC. She is a frequent speaker globally on the subjects of cities, health and technology, and has published extensively, including research work funded by the National Institute of General Medical Science.
About Grow Tech Labs
Founded in 2018, Grow Tech Labs supports pre-legalization cannabis entrepreneurs and new, diverse sector leaders from across Canada to enter the regulated market and bring craft cannabis to Canadian consumers.
About ETC3 Tech Centre
The ETC3 Emerging Technologies Centre was founded in 2018 to serve as a one-stop landing pad for businesses in the cleantech, fintech, agritech and life science sectors, with a particular focus on innovation and trade between Canada and China. The ETC3 Tech Centre is located in the South Research Campus of The University of British Columbia.
Media Contact:
Barinder Rasode
CEO and Co-Founder
604-805-3272
###