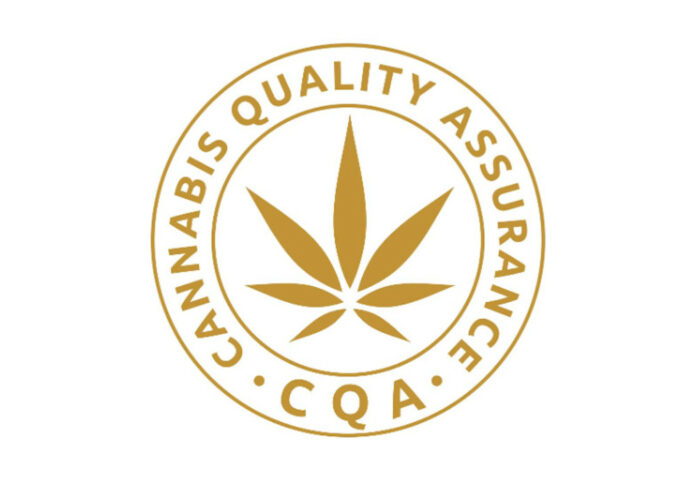 Canada's largest cannabis tradeshow and conference comes to Vancouver next week, with hundreds of exhibitors and speakers, and thousands of attendees gathering to ask questions and have conversations about the current state of the industry and where the future is headed. 
A key focus of this year's Lift & Co. event is consumer intelligence, which has become an even more significant priority now that edibles are legal and product choices are expanding.
This focus complements the work that the Cannabis Quality Assurance™ (CQA™) team will carry out during the event. Defining standards in Canada's cannabis industry will be the main objective for the CQA team and its drafting and advisory committees, during the meetings they are holding during the conference.
Earlier this year, two Canadian companies designing Canadian national quality standards, Cannabis Quality Assurance™ (CQA™) and Vancouver-based CannabisWise (CW), joined forces to create standards for Canada's highest quality cannabis.
CQA is a national certification agency, independent of the industry. The aim of CQA is to certify the top tier of Canadian quality products in the marketplace while offering consumers a seal of authentication, trust and reliability.
"Product quality reigns supreme with today's conscious consumer. There is currently no seal of approval to indicate to the public which cannabis products exceed the basic Health Canada standards of quality," says Jean Philippe Ewart, President of CQA. "Canadians are also looking for standardized quantitative and qualitative information about the product they are purchasing and consuming."
He adds that nationally recognized standards will advance public education and awareness, and drive improvement in the cannabis industry. 
The program will also provide cannabis producers with the opportunity to shine on a global scale and enter new markets with products that meet and exceed the highest international standards.
CQA certification includes defining top tier quality cannabis with specific scientifically determined markers. The program was developed to complement existing regulatory systems and establishes clear quality parameters that provide the public with a non-biased quality assessment.
Once a sample has passed analytical testing and basic visual/olfactory analysis, it will be blind taste tested by members of the national CQA tasting panels. Products that have passed eligibility standards and tastings will achieve CQA certification and bear the CQA seal. 
Peter Gamble, CQA VP of Standards and the founding Executive Director of VQA (Vintner's Quality Alliance, the standards body for appellation wines in Canada) adds, "It's important to the advancement of the Canadian cannabis industry that, as in the top wine countries internationally, a credible, independent Standard be developed that both protects and showcases the industry's top tier products. CQA certification will ensure that Canada's finest producers are able to obtain the retail price points necessary to keep them at the top of their field, helping solidify Canada's emerging status as the world leader in quality cannabis." 
Barinder Rasode, CQA VP of Stakeholder Relations (previously CW's CEO) notes, "The Canadian cannabis industry has an abundant number of micro growers who are eager to showcase their quality craft products in market. The CQA seal will provide authentication of the commitment these growers have towards producing cannabis that exceed basic standards." 
Ewart adds: "The CQA seal will help consumers make educated purchasing decisions. And that is literally true, since the CQA app will allow the general public to scan the seal and access product information including purity, potency and provenance as well as tasting notes. It will also allow consumers to interact through the app."
Two main committees have been established with responsibility for drafting and finalizing the standards for which CQA certification will be granted. The standards are developed in consultation with senior industry and academia stakeholders and through the establishment of working groups.