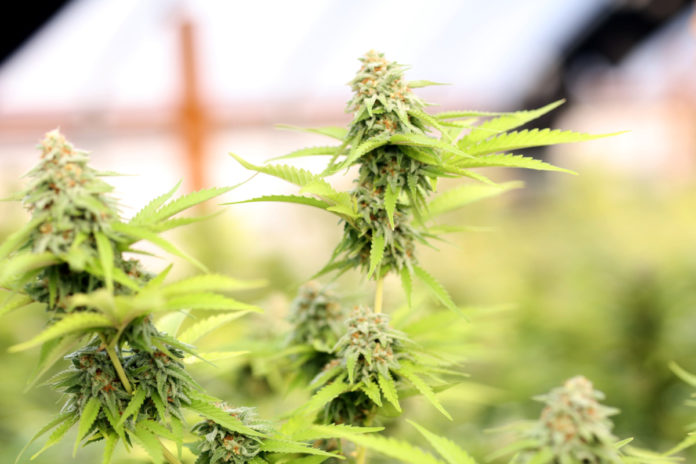 New data released by Statistics Canada this week shows that B.C. has the lowest per capita spending rate on cannabis of any province in the country.
Between October 2018 and September 2019, British Columbians spent $10 per capita on legal cannabis, compared to the national average of $24.
The Yukon, one of the least populated regions in the country, reported the highest per capita sales at $103, with Prince Edward Island and Nova Scotia observing the next highest values at $97 and $68 average sales per person respectively.
In overall sales, Ontario cannabis retailers led, contributing $217 million to the sector from October 2018 to September 2019, followed by Alberta ($196 million) and Quebec ($195 million).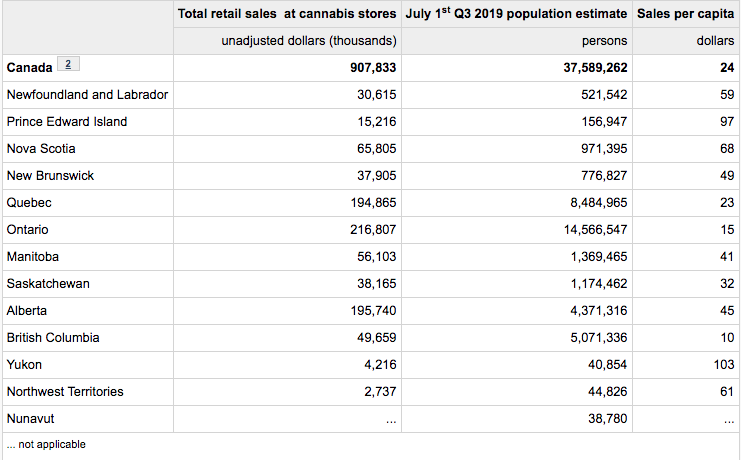 British Columbia, one of the four most populous provinces, also reported relatively low total sales at cannabis stores ($50 million).
"Differences between regions in total and per capita cannabis store sales may be explained in part by Canadian's access to cannabis stores," notes Statistics Canada in its report.
"A variety of factors may influence access to cannabis in a given region including the administrative and operational steps required to establish a cannabis retail store (which may affect the pace at which new outlets are able to open for business), the immediate or staggered entry of retail operations over the course of the year, competition from illegal markets, the density and distribution of the population and of stores in a given region, demographic and income factors, disruptions in the supply chain, and differences in the regulatory approaches pursued by regional governments."
Statistics Canada says examples of regulatory influences include increasing the federally mandated minimum age; lowering possession limits; a jurisdiction's decision to support a public, private, or hybridNote retail model; limitations on the number of private stores to be established; restrictions on store locations and proximity to schools and restrictions on hours of operation.