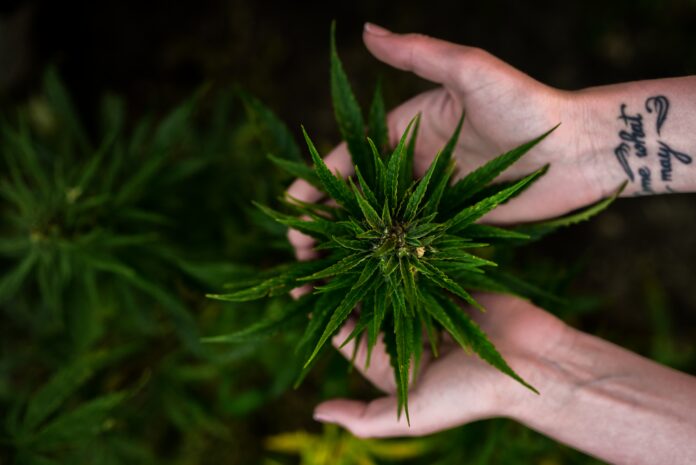 A quick look at news in the cannabis industry recently:
Canada's first 10 mg ready-to-drink "Cannabis Beverage Shot THC KISS" was shipped to recreational markets in late May. THC BioMed Intl's first shipment of THC Kiss will head to Saskatchewan, with shipments to B.C. and Ontario currently undergoing fulfillment. The THC shot "promises to offer a different experience compared to edibles and beverages currently available in either the grey or legal cannabis markets," a press release notes. Each 30ml bottle of THC Kiss contains 10 mg of THC and the product aims to be an alternative to smoking cannabis and was developed by THC BioMed using proprietary extraction methods invented by THC BioMed. "We have received very positive feedback on THC Kiss from our medical patients, with repeat orders per client increasing substantially. We are proud to bring Canadians a true alternative to smoking cannabis," commented John Miller, President and CEO. 
Geyser Brands Inc. has announced the receipt of their Natural Product Number (NPN) from Health Canada for their hemp-based topical Eczema (Psoriasis) cream. Geyser Brands' Solace subsidiary is authorized to market and sell their Eczema cream as a natural health product through the Apothecary Naturals and SToND Naturals line of products. Solace will also be offering a version of this product through the brand Apothecary Labs in the regulated cannabis market. Apothecary Labs will be using the same base product and adding CBD & THC. A release from Geyser Brands cites an Aug 2019 report by Grand View Research, Inc. which forecast that the global atopic dermatitis drugs market size is expected to reach USD$6.41 billion by 2022.
Dr. Evan Wood – a recognized leader in the field of substance use research and treatment – has joined Numinus as Chief Medical Officer. Dr. Wood has gained international recognition over his 20-year career as a leading researcher into addiction, most recently as the Executive Director of the British Columbia Centre on Substance Use. He has also had a long-standing interest in psychedelic assisted psychotherapy. At Numinus, Dr. Wood will play a lead role in helping to establish the evolving Numinus models of care, including defining and hiring the medical and therapeutic team. He will also lead the design of an interdisciplinary medical education program, and work with regulators and health authority leadership to advance psychedelic therapies."I share the Numinus position that the societal costs of mental illness, addiction, trauma and unmet human potential are much too high," says Dr. Wood. "My work and the work of others in the field indicate the value of continuing to explore the use of psychedelic substances in safe, controlled therapeutic environments to address these issues, and I look forward to positioning Numinus as a leader in this emerging area of treatment."
HelloMD has expanded its Virtual Care Platforms to Alberta to provide urgent support to chronic pain patients during COVID19 in collaboration with Dr. Sana-Ara Ahmed. According to Statistics Canada, six million people suffer from chronic pain across Canada. With the current mandate for social distancing, patients across all demographics are having a difficult time finding proper medical support, a HelloMD release notes. Dr. Ahmed is a Specialist in Interventional Chronic Pain and Cannabinoid Medicine, and together with HelloMD is offering virtual access care to help chronic pain patients during this difficult time. "Dr. Ahmed's knowledgeable and compassionate approach, combined with HelloMD's turnkey set of virtual care tools, are making it easier for chronic pain patients to receive therapeutic options, while staying safe at home," a release notes.
Stigma Grow, a subsidiary of CanadaBis Capital Inc., has added high-potency pre-rolls to their growing portfolio of cannabis products. Their Craft Cannon and Craft Cannon Plus boast first-run percentages of 24.3 and 28.2% THC respectively. In a press release, the company says it "recognizes an unmet need for craft-cultivated, high-potency pre-rolls, and is perfectly positioned as a cultivator and third-party processor to fulfill it." On May 15, 35K pre-rolled joints were shipped. Stigma Grow says it has Purchase Orders in place that respond to a specific need for Alberta-grown, high-potency products, and is in the midst of securing POs across Canada to satisfy similar requests for craft-quality, potent pre-rolls. "Our approach to securing and maintaining high-quality is simple.", says Travis McIntyre, President and CEO of Stigma Grow. "We hand-pick only the best buds for our pre-rolled joints; either from our facility in Red Deer Alberta, or from one of the many local quality LPs throughout our province and across the country. Leveraging this approach, we're able to meet the growing demand for the convenience and consistency of high-potency, bud-run pre-rolls, right across Canada."
High12 Brands, a global cannabis consumer packaged goods company, has announced the recent launch of Kingsway into the Canadian cannabis market. Now available in over 100 stores in BC and Ontario, as well as their respective online stores (bccannabisstores.com and ocs.ca), Kingsway dried flower and pre-rolls are aimed at "the discerning cannabis consumer seeking potent cannabis experiences curated for the highest quality, at a better price," a press release notes. "The launch and availability of Kingsway is a significant milestone for High12, and we are zeroing in on the largest customer segment in Canada – the experienced consumer looking for value – by providing the core experience they are looking for," said Michael Garbuz, Founder and CEO at High12 Brands.
Village Farms International has announced that its majority-owned joint venture for large-scale, low-cost, high-quality cannabis production, Pure Sunfarms, has received from Health Canada its cannabis cultivation sales licence based on an initial production area within its second 1.1 million square foot greenhouse facility in Delta, British Columbia (the "Delta 2 facility"), allowing it to expand capacity as needed through successive license amendments. The Delta 2 facility is located adjacent to the 1.1 million square foot Delta 3 greenhouse facility and when in production, is expected to contribute to further lowering Pure Sunfarms' already industry leading cost of cultivation. Meantime, Pure Sunfarms is now preparing to begin the roll out of its first bottled cannabis oils, as well as its first Cannabis 2.0 offerings this summer.  Pure Sunfarms' Cannabis 2.0 roll out will begin with the launch of a selection of pre-filled 510 vape cartridges, available in the extract forms of its top-selling dried cannabis strains, as well as a selection of disposable vape pens.
Do you have news you'd like to submit for our news roundup? Please email your news release to [email protected].