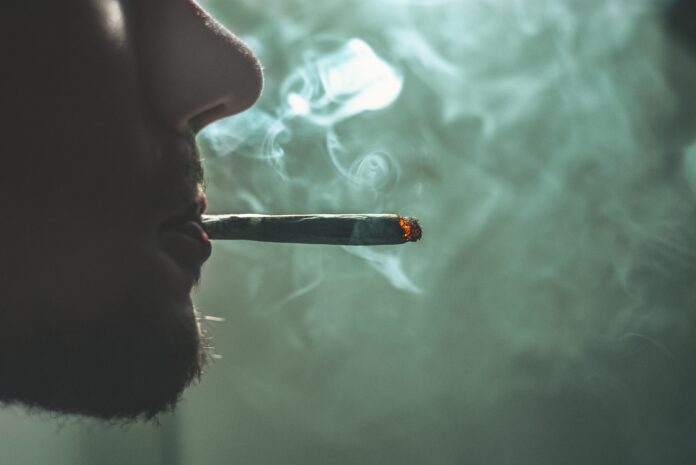 Some brands are 'challenging the norm' when it comes to price points in the legal cannabis space
Rewind to October 2018 and consumers were eagerly hopping online to order cannabis legally in Canada for the first time in history. But many were let down due to regrettable quality and price points. 
"One of the reasons why there has been so much resistance to legal cannabis is there's been such a high level of disappointment. Especially amongst legacy consumers," said Unity Marguerite Whittaker, Director of Offerings for The Village Bloomery.
"I kind of compare this industry to timeshare sales," Whittaker told BotaniQ Magazine. "There's nothing wrong with timeshare sales except that often consumers in that industry are being misled. You're shown one product, usually out of your price range, and people think they're buying that product but they're actually buying a different lower quality product that fits their price range.
"The fact is consumers are really savvy," she added. "They're smart, people know what their limits are and I think it's better to just present everything in as much of a transparent way as possible and consumers are going to make the choice that's best for them. So I think transparency and honesty is the best way to develop a brand right now."
Fast forward to today and several brands are coming out with more affordable price points, Whittaker said.
"What I've noticed is the big producers are producing at a large scale, their prices are dropping and reflecting the quality that you're actually getting in the package," she noted. "I think the problem before was the prices that people were being charged for the quality, those didn't line up. So if there's more transparency in that, this is a really low price point so it's not going to be like a quad, it's not going to be the best. What I think is really important is that people recognize when you're spending, say, $26 on an eighth, maybe it's not to have the strongest scent profile. Maybe it's going to be a whole bunch of little buds. Or maybe it's a bit dry or whatever it is. But I think people are more open if they're paying less money, I think they're okay with a lower quality, there's less complaint there."
READ ALSO: Meet the cannabis enthusiast who'll help you get the biggest bang for your buck
Whittaker said The Village Bloomery's data shows their customers are loving Pure Sunfarms' affordable line.
"One of the things that really took off with COVID was the ounces by Pure Sunfarms. Very, very popular. So they do an indica, a sativa and a hybrid. It retails at our store for $129.90 with tax."
Whittaker said Pure Sunfarms ounces are "usually very, very fresh."
"Obviously it's not going to be like the super top quality, however for the quantity and the quality and the price point, it's an amazing value. We started bringing in their eighths and in the pre-rolls, the pre rolls are sold out and not available right now, but they're eighths retail for like $26 before taxes so under $30 for an eighth. And it's the same thing. It's a very well priced product for the quality that you get."
Whittaker noted that a year ago, the market was seeing higher price points with lower quality from other brands.
"And we still kind of see that," she observed. "So, they're kind of challenging the norm there. It's going to be harder for other brands to sell products that are not as good quality for a higher price point when that's available."
Today, the more "affordable" lines are often sold at a lower price point for a variety of reasons.
"It could be that the harvest didn't achieve the THC level that they wanted to put under their regular brand cultivar name. It could be an experimental harvest. You know, it could be anything."
Whittaker said other brands challenging price points iincludes Simply Bare.
"You definitely pay more for it, it's maybe $55 with tax," she explained. "It comes in glass. It's organic, excellent across the board. So once again, they're kind of challenging people who have their products marked in that similar price range that don't have that quality. So it's kind of like a leveling out of what's happening."
READ ALSO: Cannabis consumers increasingly want eco-friendly, chemical-free and organic products: study
She also recommended 48 North's Green Crush, which she said is performing well at The Village Bloomery, retailing at $31 before tax.
"Color Cannabis also has good products and they slide in just under $35. So that's the top of our 'Easy on the Pocketbook' line," Whittaker said of The Village Bloomery's affordable range of products. "Tweed does well. I would say Pure Sunfarms is really leading in that lower, easy on the pocketbook price range."
Today, we're giving you an inside look at how we give a personal touch to our growing processes. Read our blog post on plant health here:https://t.co/mP22rBkpCf

— Pure Sunfarms (@Puresunfarms) May 12, 2020
Mandesh Dosanjh, President and CEO of Pure Sunfarms, told BotaniQ Magazine that since the company's affordable line launched in March it has been in high demand.
"When we look at who's really driving the cannabis industry today, it's predominantly users who have purchased from the gray illicit market and I think getting product in those size formats at that price point is something they're used to," Dosanjh said. "I think if we really want to talk about conversion to the legal market and bringing even new consumers in I think we have to make sure that we're giving them product quality and price points that they're used to that they can resonate with."
COVID-19 also changed purchasing patterns, which was serendipitous for the affordable line's launch.
"In many product segments there was a move to larger format, people wanted to be outside of their home less, they were mandated to be outside of their home less, and even just on the ordering from online, I think people were looking for larger formats and we saw that shift dramatically. It was very fortuitous," he said of the launch's timing.
"We saw large format move upwards of 70- 80% of our sales mix, which is quite high. And we saw the overall industry move significantly to large formats. So that was really fortuitous for us also. It really was something where we felt we were kind of one of the early adopters – we weren't the first, but we really set the tone on quality and price and I think a lot of people rushed to follow us and really saw that we kind of created a healthy demand in that segment."
But Dosanjh stressed that Pure Sunfarms is "not a value brand."
"Our view is that we offer quality cannabis at the price that it should be. At Pure Sunfarms, we produce high quality cannabis at great prices for consumers," he said. "Everything we do is the same level of quality. We don't handle that flower any differently than we handle our smaller format, single strain. And every package that a customer buys in large format is high quality cannabis, it's a single strain that has gone into that pouch. And it's been handled with the same care of all of our products. That has always been the baseline foundation for us. It's gone in and it feels really good to hear that from our retail partners, to hear from the consumers that they see that."
Dosanjh said the company is keeping the same mindset as it rolls out its cannabis 2.0 products – that just shipped last week, including CBD oil and full-spectrum vape pens. 
"They as well are all about approachable prices for consumers. We believe that we will continue to grow our brand, our brand presence and when you talk about customer selection, I think we're going to continue to give retailers and customers great offerings at great prices, backed by that quality that they've known with Pure Sunfarms. So we're really excited about the path ahead."
Back at The Village Bloomery, Whittaker said they, too, saw sales patterns change amid COVID-19.
"We noticed in March with COVID-19 a drastic noticeable shift across a lot of different platforms that we're on. There is a drastic drop in users searching us out. Let's say on Leafly and Yelp with the two that were very noticeable. And so my takeaway from that was weekly in Yelp mostly being used by Americans researching Canada stores when they're coming into Canada. So one thing that demonstrates for me is that we lost that tourism market, so our customers became very local."
And, the retailer's "Easy on the Pocketbook" price category (below $35) started becoming more popular.
"It started escalating in sales significantly," she said. "Before COVID it didn't sell as much as the 'Daily Practice' price range ($35-$55). That being said, our other top sellers are in the (more expensive) "Going Places" price point. So it's really interesting because people do want a more affordable product. But there's also people that are still savoring the top quality."
READ ALSO: Cannabis consumption lounges: Is it time for a policy change?