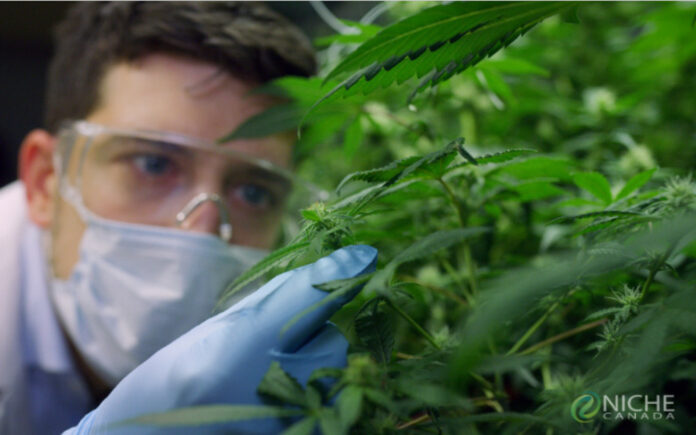 Medical cannabis company Aurora Cannabis announced last week it is investing $1.5 million in a Saskatoon research facility. As CTV report, 10 cannabis cultivation spaces will be dedicated to research and development, making this Aurora's largest cultivation space for genetics research.
Medical cannabis company CannTrust has launched last week its national social responsibility platform: We Care. "Through We Care, CannTrust will partner with charities and non-profit organizations to incite meaningful, positive social change nationally and in Niagara, Ontario, home of its flagship Perpetual Harvest Greenhouse facility," a release notes. CannTrust CEO Peter Aceto said the company is "very proud that We Care will continue to expand the socially responsible approach that is the foundation of our company. We Care recognizes and extends the work, dedication and commitment to giving back that CannTrust employees already live every day."
SiliCycle has recently made investments of more than $20 million that "complement an expansion plan that allows the creation of PurCann Pharma. This new company aims to be the "new leader in the extraction and purification of interest molecules derived from hemp and cannabis" and will focus on various cannabinoids such as THC and CBD, as well as those with beneficial effects on stress, anxiety, pain, insomnia and certain dermatological conditions.
Khiron Life Sciences Corp. – a vertically integrated cannabis company with core operations in Latin America – announced last week the completion of construction and the initiation of operations in its cultivation, extraction, and analysis facilities in Ibague, Colombia, where "significant progress has been made towards the commercial registration and production of medical cannabis products targeting 6 million potential patients across the country."
Aphria, Aurora Cannabis, Organigram Holdings and The Supreme Cannabis Company have signed on as brand partners with tech company PAX Labs. PAX designs and develops premium vaporizers for cannabis flower and concentrates and as brand partners, the licensed producers "will offer high quality products from their various brands in pods compatible with the design-forward PAX Era device," according to a release. "The PAX Era will be available in Canada later this year, in accordance with the legislation of cannabis extracts, edible cannabis and cannabis topicals. The PAX Era, a pen-and-pod system for cannabis concentrates, will provide consumers with a superior cannabis experience, delivering quality, control and predictability to each session."
Westleaf Inc. announced last week that its subsidiary, Westleaf Labs LP, has entered into a definitive agreement with a subsidiary of Xabis Inc., under which Xabis will provide technical expertise to the company's Calgary-based extraction, processing and manufacturing facility that is on schedule to complete construction this month. The agreement will provide Westleaf with exclusive access to Xabis's extraction, processing, manufacturing and product development expertise in the Canadian market.
Neptune Wellness Solutions Inc. has entered into a definitive agreement to provide extraction, and purification services to Tilray, a global cannabis research, cultivation, production and distribution company. According to a release, Neptune will receive cannabis and hemp biomass from Tilray at Neptune's facility in Sherbooke, Quebec. "Neptune will provide extraction services to produce various extract formats which include crude resin, winterized oil and distillate extracts," the release adds. "Under the terms of the agreement, the minimum volume of biomass to be processed over the three year term is 125,000kg, of which the first year is expected to represent 20% of total volumes."
Share your business news with BotaniQ Magazine by emailing [email protected].