Look out, winemakers: B.C. bud might just be the Okanagan's next big tourism draw.
The Okanagan Valley, the fertile lowland halfway between Vancouver and Banff, is no stranger to change. In the last 30 years, this B.C. tourism icon transformed from a fruit-growing orchard area to Canada's leading wine region—and now the Valley is on the brink of its next identity evolution as the Canadian federal government prepares to legalize recreational cannabis.
"A recreational cannabis industry will fit well with the laidback lifestyle and outdoor culture that's already so appealing about this area," says Colin Basran, mayor of Kelowna, a city situated in the heart of the Okanagan. "We've already had hundreds of inquiries from people looking to take advantage of this new market, and we embrace the potential it can bring to our community." Basran advocates for the positive economic impacts of legalized marijuana. "We've just got to work out the best parameters," he says.
With B.C.'s cannabis already renowned the world over for its exceptional quality, it is local communities like Kelowna—with the benefit of a fitting tourism appeal and progressive leadership— that are leading the way to make the Okanagan one of Canada's "pot capitals" once legalization is in full swing. With four (legal) cannabis production facilities already in operation in Kelowna, plus a successful cannabis extraction company (Vitalis Extraction) that's helping to diversify how the plant is consumed, the foundation is already laid to accommodate a thriving recreational market once new legislation is finalized.
So, what exactly does this mean for tourism? Much like how wine tourism revolutionized places like Napa Valley, Finger Lakes and, yes, even the Okanagan itself, this new legislation will allow Kelowna to introduce unique, cannabis-infused travel experiences and, in turn, heighten interest among visitors. Experiences like—again taking cues from the wine industry—production facility tours, cannabis tastings, infused restaurant menus and even specialized yoga classes or art classes are possibilities for the future.
"What's great about Canada is the universality of your legalization effort. The nation as a whole will receive full benefits."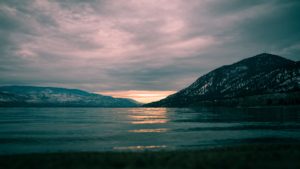 In essence, marijuana tourism has the potential to create a whole new reason for travellers to visit the region's illustrious lakes and bounty of wineries. It's an opportunity to extend on the existing feel-good vibes and outdoor pursuits that already characterize the Okanagan as a travel destination. And it's a shift that has the potential to send tourism numbers sky high, according to industry insiders like Dave Martyn, founder and president of Kelowna's Compass Cannabis, a medicinal cannabis access centre.
"Depending on what commercial rules come in, like if smoke lounges are allowed, cannabis tours are allowed, or cannabis-friendly hotels are allowed, it could be a sizeable driver for tourism numbers and a massive boost for the economy," explains Martyn, who is looking to expand his medicinal business into the recreational sector.
But beyond the cash infusion, it's who such an industry is attracting that's exciting potential tourism operators. With eight of his Compass Cannabis centres now operating across British Columbia and Alberta, Martyn has already been assessing the key demographics across the recreational market. Looking south of the border to U.S. states like Colorado and California, where recreational marijuana already has the green light, he identifies three main markets: the partygoing 18- to 25-year-olds, who are a natural fit, then middle-aged foodies with a high disposable income, followed by seniors—a surprising but powerful demographic in breaking down stigmas surrounding weed.
"I think as we let our hair down on vacation, people who would usually have quite a conservative profile are more willing to try something new, especially when it's in a setting that's legal, regulated and safe," explains Martyn of these growing mature markets. "The increasingly diverse ways we can now consume marijuana, like gourmet edibles, luxury lotions and sleek vaporizers, is also opening it up to people who wouldn't usually consider smoking pot, especially with the 'soccer mom' crowd, who really seem to be buying into the self-branding aspect."
Mirroring Martyn's propitious sentiments, Kush Tourism—a cannabis travel guide and booking engine covering the U.S. green states—has observed substantial growth in visitor interest in regions that have adopted marijuana tourism early. "Both Washington State and Colorado have crossed the $1-billion mark in terms overall sales within the cannabis industry," confirms Kush tour manager Leila Ali. Of course, this raises the question: will travellers visit solely for the local cannabis experiences offered, or is it merely an "added bonus" of destinations that are already appealing in their own right?
"What's great about Canada is the universality of your legalization effort. The nation as a whole will receive full benefits," says Ali. "If there are not prohibitions to having party buses, then your cannabis tourism industry will thrive," she speculates.
Time will tell how this will actually unfold in Canada, and, more specifi cally, Kelowna and the rest of the OK region. It will also be interesting to see how the use of agricultural land shifts—just as orchards were once torn up for vineyards, how will the landscape change when cannabis starts bringing in more people and money than peaches ever could?
But what we can safely assume is that the shift will bring more innovation, more business opportunities and, above all, another dimension to the rich tapestry of the Okanagan's evolving tourism appeal. As Ali puts it: "There will come a time where purchasing cannabis will be just as pedestrian as grocery shopping, but that doesn't mean learning about the plant will necessarily lose its allure. You can watch a Disney movie anywhere and yet millions visit Disney resorts all over the world to be closer to the magic."