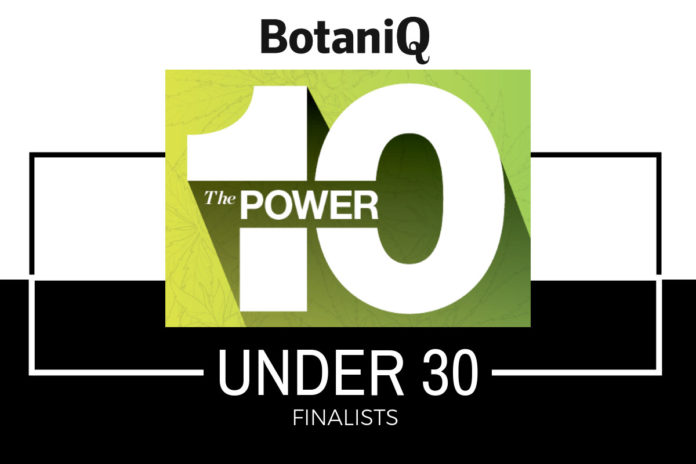 Nominations are now closed for BotaniQ's "Power 10 of the Canadian Cannabis Industry 2018."

We received more than 1,000 nominations, and we are announcing the top three finalists in all 10 categories this month.

Winners are set to be announced at the end of September.
Today, we are announcing the top three finalists in the "Under 30" category. Congratulations to Simon Grigenas, Phil Kwong and Joel Semczyszyn.
Simon Grigenas
Simon Grigenas says he wanted to dive into the cannabis industry to "contribute and create an impact that will be long- lasting even after legalization.
To bring elements of design, art, and creativity to product design and retail was the goal that I set out from day one."
Grigenas started out in cannabis as a medical user many years ago and with hands0on experience and a passion to change the way cannabis is consumed, BRNT was born. BRNT is a Canadian lifestyle brand focusing on modern product design for cannabis accessories and cannabis products for the consumers of today and tomorrow, creating a trustworthy, reputable brand through unique experiences and memorable innovation.
"I currently lead all the various departments and teams at BRNT," said Grigenas. "My day to day activities include everything from strategic partnerships and securing capital to leading the overall vision through business development initiatives."
Asked how he feels about being nominated for the Power 10 award, Grigenas said he is "pleased and honoured."
"I look forward to supporting and representing the young talent entering and improving the cannabis sector. The opportunities for the under 30 demographic in this emerging industry are limitless and seeing the passion, drive, and creativity entering the space is extraordinary," he said.
"We hope that one day through the utilization of elements of discreteness in design and creating trusted credible products we will influence cultural norms and stereotypes to change across Canada. Leading my team at BRNT to this goal and improving the industry for the better is what will continue to motivate myself and our growing team."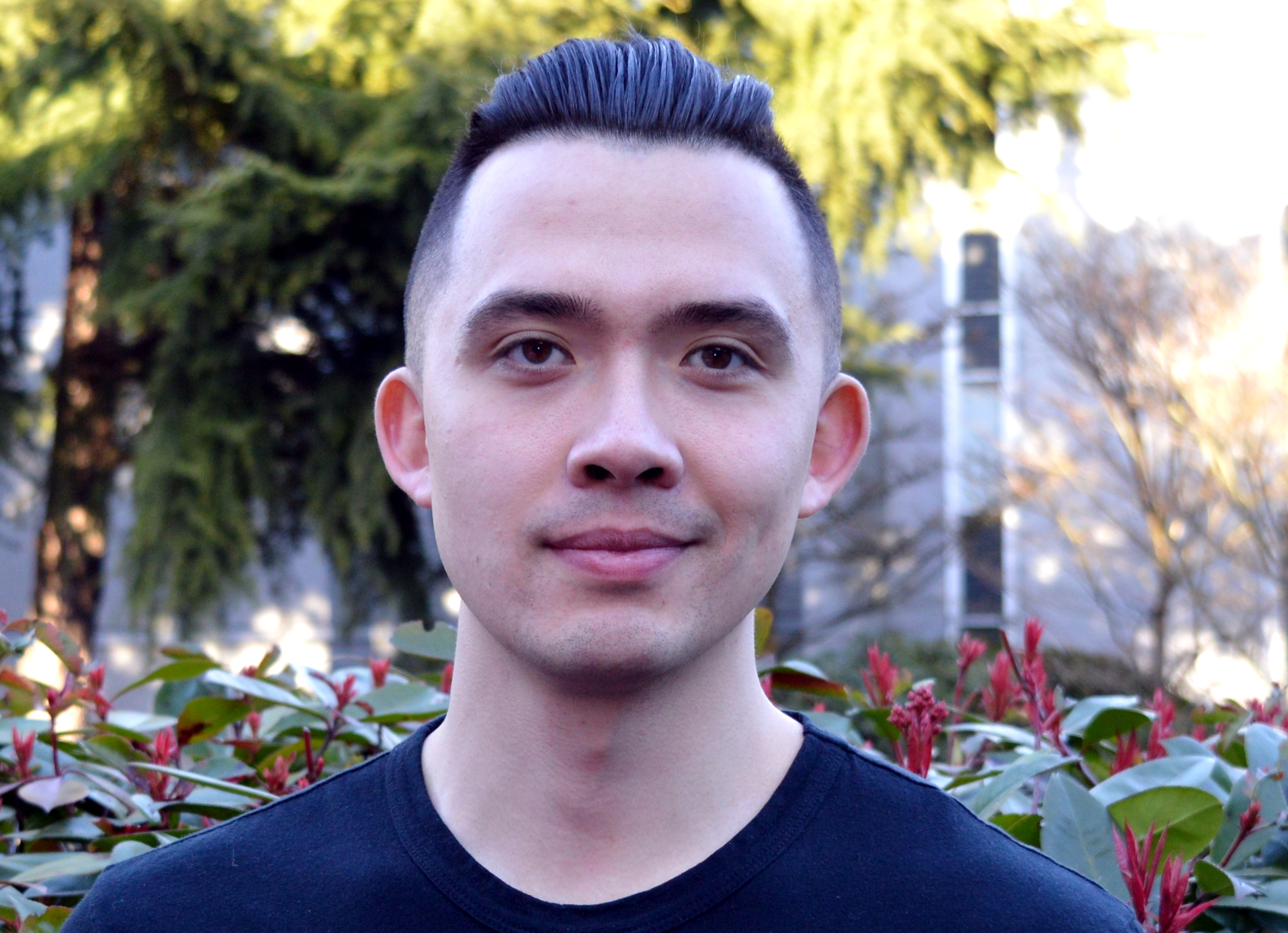 Philip Kwong

Philip Kwong is a 27-year-old "serial entrepreneur" who has been "Imagineering," building businesses and creating opportunities since college days five years ago.
Recognizing and building on patterns and issues, Kwong formed a company focusing on merchant needs and fundraising programs for non-profit organizations through the development of a suite of apps designed for mobile devices.
About three years ago, Philip experienced his first Multiple Sclerosis attack, resulting in loss of vision in his right eye; and later, in his left eye. Philip was diagnosed with Remitting-Relapsing MS (RRMS). He gained most of his sight back, but these attacks left permanent scarring on both his optic nerves, leaving him with distorted vision.
Philip began experimenting with cannabis concentrates and the potential for symptom relief. He developed a product that provided relief and helped his vision. So, with that experience, he founded Holistek to further build his extract-based remedies for others.
To further his desire to find a cannabis base solution to help MS patients, Philip has sold half of his research and development company, 3 Carbon Extractions Inc. (3 Carbon) to Veritas Pharma Ltd., (Veritas) a publicly listed company that specializes in cannabis-related researches.
Along with his intellectual property in 3 Carbon, Philip and 3 Carbon have an exclusive Canadian partnership with ExtractionTek Solutions Inc. (ETS), a Colorado-based hydrocarbon equipment manufacturer for the cannabis industry. Through working with Veritas, Philip hopes he can contribute to finding a cure or symptom relief for MS related issues.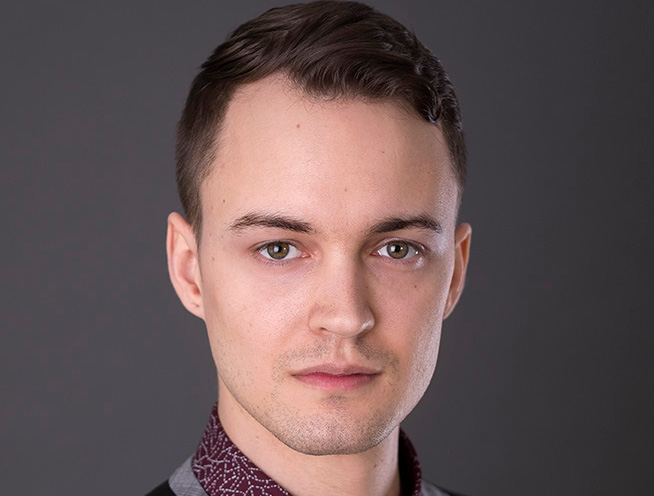 Joel Semczyszyn

Joel Semczyszyn is a former Microsoft designer and engineer, whose love affair with business and technology began as an early teen and has only grown since then.
As a "serial entrepreneur," blockchain captured his imagination and led him to create and manage a large cryptocurrency mining operation in 2013. Building on his knowledge of this disruptive new technology and Canada's upcoming cannabis legalization, Joel founded Rubikon Blockchain Corporation to solve major challenges facing the emerging industry.
Joel quickly identified several key issues in the infant cannabis supply chain, ranging from complex cross-jurisdictional regulations to data transparency and product reliability. However, when he saw the struggle medical cannabis patients face when seeking products or strains they can trust, he knew that blockchain technology could provide the solution.
Joel founded Rubikon Cannabis Blockchain Network (CBN) to provide cannabis users with the data they need to make informed decisions about the products they rely on. Everything from cannabinoid and terpene profiles, to genetics and cultivation methods can be logged and made available to help cannabis users find the product that is right for them. Having experienced exponential growth in 2018, neither Joel nor Rubikon show any sign of slowing down.
"It hasn't always been easy, but I am lucky to be surrounded by passionate people who believe in what we are doing," he said. "That conviction has been the secret to our success so far and it keeps me waking up with a smile every morning. I believe that, under everything, people want to be healthy, do good, and make smart purchases.
"My goal is to help them do that," he added. "I am honoured to be nominated for BotaniQ's Power 10 and recognized by an industry that is changing so many lives."
Click here to read more about the BotaniQ Power 10 awards.