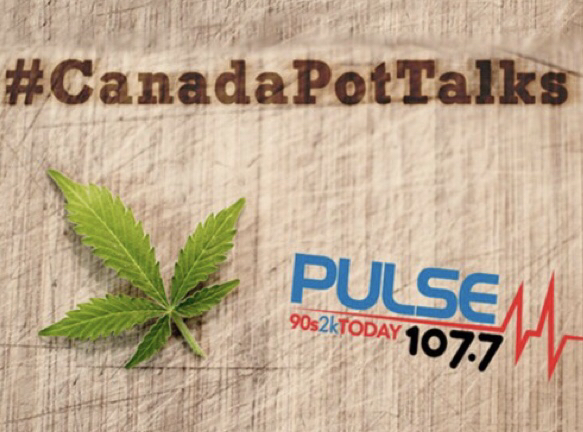 Join Steven Feldman every Saturday on Pulse FM 107.7 for Canada Pot Talks, a radio show dedicated to all things cannabis. What ever your position is on cannabis it's coming to a store near you, very soon.
This show will cover the wide spectrum effected by the legalization of recreational adult use Cannabis – from social, health and community issues to the booming new 'green' cannabis economy and the growing new investment sector – Canadian Cannabis Stocks.
Listen to the Saturday, Sept. 29 episode below, with special guests Barinder Rasode (founder of NICHE Canada and Cannabis Wise, and recently appointed CEO of Grow Tech Labs), Surrey Councillor Mike Starchuk, as well as Sara Mohsin and Bert Hick of Rising Tide Consultants.
Or, tune in for the next episode this Saturday from 9 to 10 a.m.