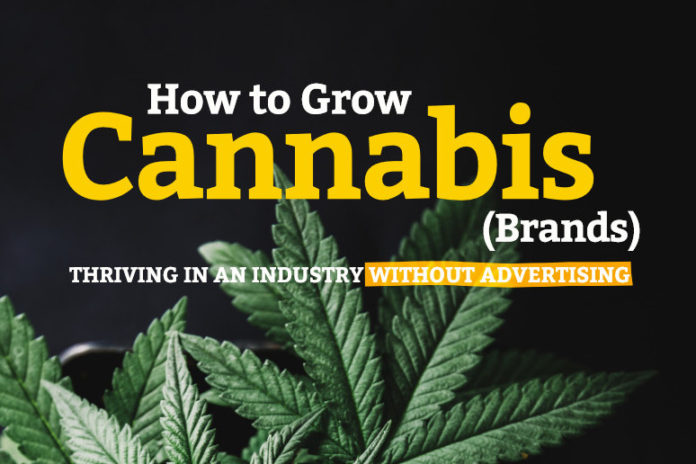 In this brave new world of legal cannabis in Canada, businesses in the industry face some strict rules when it comes to advertising their products.
Many cannabis companies and marketers are wondering how they will promote their brand when traditional advertising tactics are severely restricted or eliminated altogether.
When paid media is not an option, brands must find a new playbook.
International engagement firm CULT has some tips, which are outlined in a recently released White Paper titled How To Grow Cannabis Brands; Thriving in an Industry Without Advertising.
"It's widely accepted that advertising restrictions on cannabis are necessary in order to prevent marketing to youth and unnecessarily glamorizing the product," notes a CULT release. "Unlike tobacco and alcohol though, the cannabis industry is brand new and isn't already part of our cultural landscape. This presents a unique challenge, and some would argue an opportunity, for cannabis companies to engage a new audience and cultivate a loyal brand following."
"Over the next few months the cannabis market will be flooded with retailers and producers trying to make that all important first impression," it continues. "This white paper aims to help brand leaders and marketers win the loyalty of those first followers and turn them into highly engaged brand advocates before the opportunity goes up in smoke."
CULT's paper, penned by Chief Engagement Officer Owen Reader, outlines four key principles that cannabis companies should follow in order to come out ahead in the highly competitive industry.
Highlights from the White Paper:
Aim Higher Than Getting High
Start With Your True First Followers
Set a New Standard for Remarkability
When You Can't Speak, You Might As Well Listen
CULT Chief Engagement Officer Reader said the company's "disruptive approach to marketing is based on proven principles that improve engagement among customers, prospects, employees and shareholders. This approach typically requires a reallocation of dollars away from paid media and promotions towards more meaningful and impactful tactics that result in a sustainable competitive advantage for brands."
"Audience engagement results in higher levels of affinity and advocacy from customers, helping to create a fanatically loyal and vocal customer base," he added. "A vocal group of brand advocates reduces the need for paid advertising or price promotions which is incredibly important in the Cannabis industry where regulations limit the ability of organizations to differentiate themselves through traditional media channels."
Click here to learn more about CULT, and click here to read the paper.