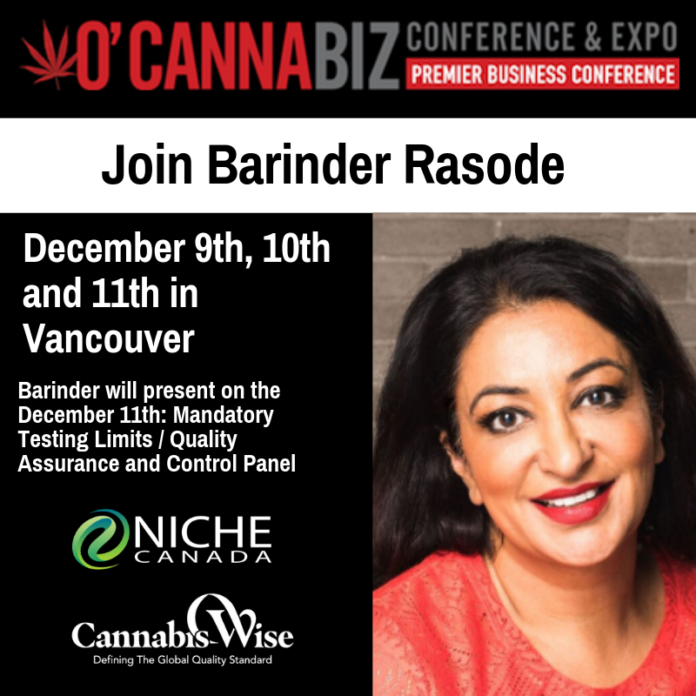 An event touted as Canada's premier cannabis business conference is readying for an event in Vancouver this December.
"O'Cannabiz is a gathering of the complete Canadian and International industry conducting high level networking under one roof," event organizers say, noting more than 4,000 people are expected to attend the conference, which was voted the number one cannabis event in Canada by High Canada Magazine.
"It is a full-spectrum cannabis B2B event that connects thousands of expert companies and brands integrated in the full 360 degrees of the industry," organizers note. "These include: lighting, nutrients, greenhouse construction and supplies, peer-reviewed agri-practices, lifestyle, medical and legal issues, marketing, the hiring of professionally trained growing staff, best financial and investment advice, quality control and market analyses. It is, in short, a buffet of best-business practices."
With more than 100 speakers, and over 175 booths, there will be a plethora to see and do at the event, which will be spread over 60,000 square feet.
Organizers say the conference will be "a gathering of the people putting Canada on the worldwide industry map and creating momentum in a new marketplace."
Set against the majestic backdrop of the North Shore Mountains at Vancouver's brand-new Marriott Parq Casino and Resort, it is a "blazingly creative think-tank of issues related to our globally groundbreaking endeavor: recreational marijuana for responsible adults. These include tourism opportunities, Aboriginal participation, quality control, brand building, workplace issues, market estimates and possible shake-outs, corporate moves and potential mergers. All this, and the best practical business advice you will find anywhere, at every level."
"It's your best opportunity to source… shop… network… and grow," an event preview reads.
Montell Williams is keynote speaker for the event.
Just a few of the other speakers are Deepak Anand (Vice President of Government Relations, Cannabis Compliance Inc.), Krishna Andavolu (Host and Executive Producer of Weediquette, VICE Media), Brian Applegarth (Founder & President, California Cannabis Tourism Association) and NICHE Canada CEO Barinder Rasode.
The O'Cannabiz Conference & Expo is set for Dec. 9 to 11, at Parq Convention Centre & Casino in Vancouver (39 Smithe St.), with Dec. 9 focusing on "cannabis meets health care."
Click here to learn more about the event, read the full list of speakers, and to register.
After wrapping up in Vancouver, the conference is then set to descend on Toronto, from April 25 to 27, 2019, at The International Centre (6900 Airport Rd., Mississauga).
O'CANNABIZ 2018 from CMW on Vimeo.