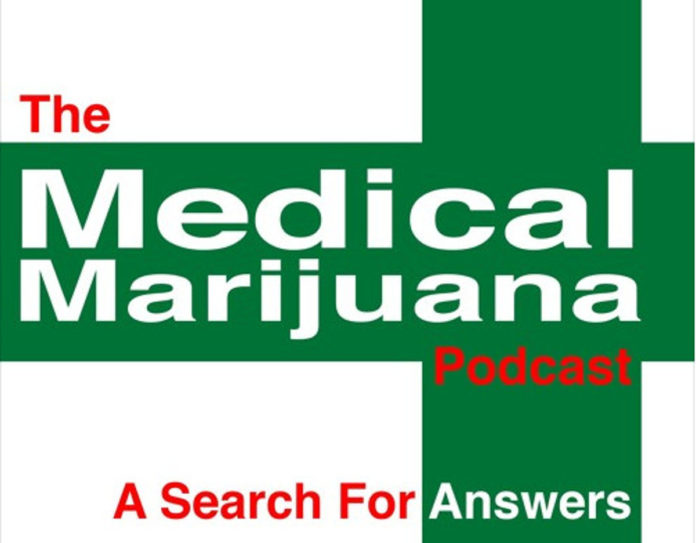 A new podcast launched this week that aims to dive deep into the health benefits of cannabis from a "journalistic perspective."
The "Medical Marijuana Podcast" series officially launched on Dec. 14.

"The premise of this podcast will be to ask the right people, the right questions. I'm hoping to learn as I go and help others learn about cannabis medicine, science and health along with me," said Michael Pedersen, host and producer of the new series.
"I'm approaching this podcast from a journalistic perspective. I'm not a doctor or a scientist, so I realize that I need to be careful about how I handle these topics and my guests," Pedersen added. "I believe that there are a lot of professionals around the world that have information to share and a long-form conversation format podcast will be an ideal way to communicate this information with regular people."

The first podcast features guest Dr. Richa Love, and includes an "entry-level conversation about cannabis as medicine."
The episode includes information about Dr. Love's new online course called CannU, "designed to help Canadians learn about the cannabis plant." See more at cannu.ca.
"My parents are getting older and I'm starting to understand how something like CBD could benefit them, but like many Canadians, they don't know where to access trustworthy and non-intimidating information," Pedersen said.
"I want to create a podcast that isn't pushy, but encourages learning and discovery," he elaborated.
The Medical Marijuana Podcast will initially aim for one published interview per month, according to a release.
It will feature doctors, scientists, policy makers and other professionals who are knowledgeable about the breakthroughs in medicinal cannabis.
Meantime, Pedersen will simultaneously continue work on his existing podcast project, "Canadian Cannabis Update," without interruption.