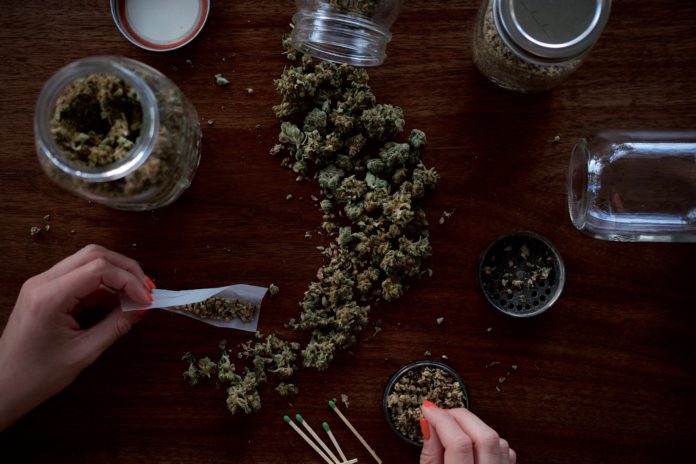 Despite initially stating it would not instate a cap on private licenses for cannabis shops, the Ontario government has changed its tune.
This week, the government said it is taking a "phased" approach and using a "lottery system" to issue a maximum of 25 licenses by next April.
According to a release, the lottery is going to be a "temporary model for issuing private retail licences" until Ontario has determined that the federal government has "provided for enough reliable supply."
"It is the federal government's responsibility to oversee cannabis production and to provide a viable alternative to the illegal market by ensuring there is sufficient supply to meet consumer demand," according to a joint statement issued by Attorney General Caroline Mulroney and Finance Minister Vic Fedeli. "Yet, we continue to see severe supply shortages across the country in legal, licensed recreational cannabis stores."
In a release, the Ontario government noted Alberta stopped issuing any new retail cannabis licences after only receiving 20 per cent of the stock it ordered from federally licensed producers. And in Quebec, retail operating hours have been reduced to four days a week.
"In addition, the shortage of supply has restricted online sales in many jurisdictions," the release notes. "This is a national issue that demands an immediate response from Justin Trudeau and the federal government. The Government of Ontario has brought this to the federal government's attention repeatedly. At a recent meeting of federal, provincial and territorial Finance Ministers in Ottawa, Minister Fedeli, along with Finance Ministers from several other provinces and territories, raised the issue of a severe shortage of supply across the country with Federal Finance Minister Bill Morneau."

"Taking into consideration the required investments for a prospective Ontario private legal retailer," the release continues, "we cannot in good conscience issue an unlimited number of licences to businesses in the face of such shortages and the federal government's failure to provide certainty around future supply."

The Alcohol and Gaming Commission of Ontario (AGCO) says it will now "implement a lottery system to determine who is eligible for the initial licences to legally operate a store in Ontario."
Interested parties will be able to submit an expression of interest form online to the AGCO from Jan. 7 to 9, 2019. The expressions of interest will be put into a lottery pool for a draw. The draw will be conducted on January 11, 2019, with the results to be posted on the AGCO's website within 24 hours.
According to a release, the lottery process will be overseen by a third-party "fairness monitor to ensure equality and transparency in the treatment of the expressions of interest, as well as an appropriate distribution of stores in each region of the province, which is set out in the regulation."

"We will continue to urge the federal government to take immediate action to ensure licensed producers ramp up production in order to meet the anticipated market demand for recreational cannabis," the release says.
Learn more at agco.ca.