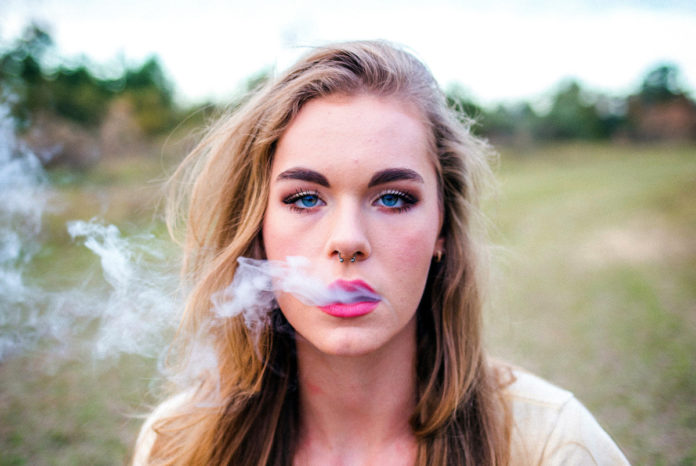 By Julia Dilworth
Times have truly shifted when your esthetician is recommending a CBD oil moisturizer for your dry skin and your travel agent is booking you onto a "winery and weedery tour" for your wedding anniversary.
First we sample the black cherry pinot noir, then the Blueberry Diesel. And with legalization spreading across the globe, the latest generation of cannabis producers is setting its sights high – targeting the coveted luxury market with a host of products catered to the discerning, progressive and affluent.
But these new premium products won't be emblazoned with the weed leaves of hippies past.
"What we wanted to create was a more spa-like wellness feel," explains Calyx Wellness Executive VP Chris Ford. "Where someone can come in and feel like they're part of the brand, and it was less transactional, more inclusive."
Three years ago, Calyx was Canada's first brick-and-mortar retail boutique for CBD, selling pharmaceutical grade, nonGMO, organic, THC-free, hemp-derived CBD tinctures like Boost, Focus and Calm.
They have a registered herbalist on staff and a robust referral network for people looking to try CBD yoga, meditation, aromatherapy or pedicures.
"In addition to referring out to practitioners who use CBD, we also sell crystals and stones, and we're kind of creating this more spiritual outlook on health for our customers and I think they really gravitate to that," says Ford.
When it came to how to sell their products, Calyx took a page straight out of Chanel.
"Our brand strategy is almost identical to that of a luxury fashion retailer," Ford says.
High-end fashion houses like Versace, Dior and Hermes create flagship stores in big cities –think Milan, Paris, Tokyo – managing a relatively small retail footprint, but with high impact.
"Our philosophy on this was, if we're going to be a premium product in this space, then we should attack it like some of the premium brands in other spaces," says Ford.
Calyx opened up its third boutique this past winter in Toronto's Yorkville neighbourhood, a.k.a. Canada's Rodeo Drive, the playground of their premium customer: people who are affluent, says Ford, but also on-trend and aware of progressive and emerging industries.
In the UK, Harvey Nichols became one of the first department stores to start stocking high-end CBD oil products, like MGC Derma.
MGC is a premium beauty brand that hails from Australia and boasts an arsenal of anti-aging and derma-boosting skincare, pairing soothing and reviving THC-free cannabinoid stem cells with buzzy ingredients like hyaluronic acid and algae in its masks, serums and creams (many of which sell for around 90-plus euros a pop).
With marijuana's medicinal properties and history in the care field, it's no surprise the two industries have become intertwined in the luxury beauty market where each new skincare release touts the latest scientific breakthroughs in hydration, age-defying or brightening.
Active charcoal might be today's hot topic, but as CBD parlays its treatment cache into the lucrative pharmaceutical-grade beauty and wellness market, its toehold will only get stronger when the double-blind, government-run research studies start coming in.
Education remains a big hurdle for cannabis brands, compounded by the flood of new-to-the-market products post a global trickling of legalization.
The public needs a cultured hand to guide them to the right choices.
Enter, the curator.
Canada's AHLOT courts the premium customer with a whole box of tailored-to-you cannabis goodies, like a cannabis sommelier.
Upon delivery, each of the Ontario company's themed Ritual Boxes (made of rich, coffee-stained pine) open up like an Aesop-level apothecary set.
Inside is a chicly designed selection of everything you need to get your relaxation on – things like sleek corked dube tubes, filters, grinders, high-end vaporizers, scented candles and even a rolling tray you can customize with a personal message or monogram. 
Priced at $150 to $190 each, this is like the modern cigar box of wonders James Bond would crack open after a long day of 007-ing on a yacht cruise through the Mediterranean.
Perhaps this next-level design takes root in the brand's modus operandi, to use the "machete and the scalpel," as the brand's Executive VP and Chief Creative Officer Martin Strazovec puts it, instead of the "cookie cutter."
"It's too easy to assemble an off-the-shelf set of elements and call it a brand," he says.
"It's too easy to fall into the trap of assuming your customers read at a Grade 6 reading level. If you seek to inspire, you must present unexpected stimuli. As we like to say, 'Here's to the highest common denominator,'" he says.
In the U.S.'s cannabis-friendly states, farmers have been regularly turning over sections of crops to marijuana, so it was only a matter of time before the trend hit the country's vineyards.
And some locals, like California's Van Solkov, took it a step further.
Happy Travelers Tours debuted in California's Sonoma County shortly after state legalization back in 2018, offering three-hour tours to the legal smoking-aged public.
Modelled after the region's best tours of a similar vintage, Happy Travelers includes a "sip and sniff" experience that breaks down the notes and flavour profiles, trimming and rolling lessons, an overnight stay at a breathtaking field-to-fire-it-up cannabis farm, and a special longtable dinner featuring cannabis-infused dishes.
For the premium cannabis industry, the weed leaves dropping off the packaging was just the start.
Soon cannabis could be a part of your spa experience, your home grooming regimen, your retail therapy and your sightseeing tour.
You'll spritz a soothing mist of CBD Chanel No. 5 before you drive your Bentley to the opera.
But which brands will become the next Tiffany & Co., La Prairie or Marc Jacobs?
Today's lucky consumers get to decide.