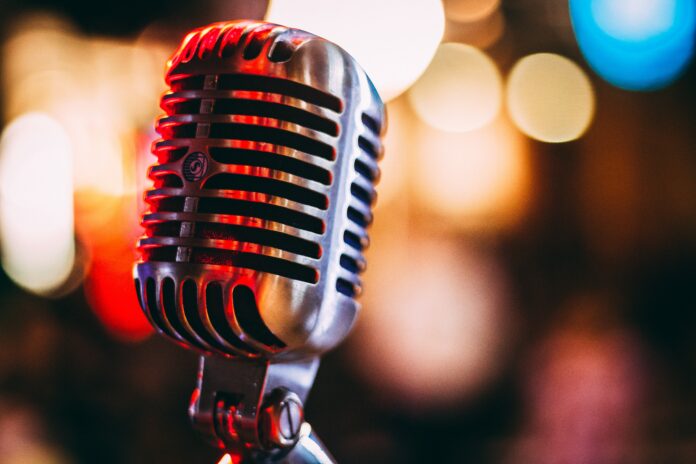 By Michael Pedersen
The new legal cannabis space is abuzz these days with forward-thinking entrepreneurs who are identifying unique ways to get involved and make money.
If you weren't an early adopter in this new world we call "the legal cannabis space," it's not too late to get in and catch up.
If you happen to like podcasts, there are a lot of great options available to listeners in Canada.
The question remains, which ones?
Now before I reveal my suggestions, I should clarify that I am also a long time broadcaster, podcaster and marketing professional. I also listen to and critique about 20 different cannabis related podcasts per week. I have a unique perspective and my goal in this article is to help you identify the best ones quickly, without having to spend hours figuring it out for yourself.
To begin with, search for the "Cannabis Media Collective," on your favourite app or streaming site. This is a collective of Canadian-based podcasters who publish together in one place, no need to keep track of multiple subscriptions.
If you subscribe to this collective, you get a new podcast delivered to your device every day from a different member of the group. Podcasters who contribute to the Cannabis Media Collective are all top-notch and cover areas like business, investing, medical and social.
Some of the podcasts included in the collection:
Canadian Cannabis Update: This is "a Canadian-based podcast that gives leaders and organizations an opportunity to tell their stories & share information." This podcast is a great way to get up to speed on the industry quickly, while getting to hear from the key players directly. There's already over 100 interviews to choose from featuring everything from CEOs, small business entrepreneurs and leading activists. Canadian Cannabis Update is published one to two times per week.
Canada Pot Talks (#CanadaPotTalks): This podcast is hosted and produced by seasoned investment and business professional Steven Feldman. The show always features weekly insights from NICHE Founder and Grow Tech Labs CEO Barinder Rasode as well. The podcast is published weekly and always includes interviews with industry players who provide great insights on cannabis business. You can also listen to #CanadaPotTalks live on Pulse 107.7 FM every Saturday (GVA).
Reefer MEDness: This podcast focuses on the topics of health and cannabis lifestyle. Hosts Kirk Nyquist (Nurse) and Trevor Shewfelt (Pharmacist) discuss the possibilities of using cannabis as medicine while remaining pragmatic about the social realities they face daily in their professions. Guests on the show include cannabis scientists, economists, industry leaders, health professionals and more. This is the perfect podcast to keep your finger on the pulse of cannabis health, lifestyle news and breakthroughs.
The Dopist: Stand Up Comedian and long-time media personality Zoe Brownstone hosts this interview-based podcast which features leaders and entrepreneurs in the Canadian legal cannabis space. This podcast features everything from small business entrepreneurs to celebrities like Montel Williams and Henry Rollins. The podcast is produced weekly and features topics like neo-cannabis culture, business and ideas.
The Cannabis Act: The newest podcast to join the collective is The Cannabis Act. I like to say that these guys have the "best banter in the business." Hosts Jon Liedtke & Nicholas Nedin are seasoned industry experts who provide insightful perspective on the latest cannabis related news and views. If you want access to strong insights and perspective delivered in a light hearted package, I highly recommend listening to this podcast (no pun intended). They publish about one podcast per week and it's well worth the wait.
So there you have it, 5 of the best canna-podcasts in Canada & all with just one podcast subscription.
I should add that the Cannabis Media Collective actually has 10 different podcasts that are streamed to your device daily. The other 5 will be featured in a future article, however they include: "Sessions Podcast" by The Her(b)life (Lifestyle) Scott Trades (Pot Stock Investing) Lake City Cannabis (Product Reviews), Driving Law Podcast by Kyla Lee (Cannabis & The Law) The Medical Marijuana Podcast (Health) I hope that these podcasts get you up to speed as promised!
They are all top notch in terms of quality, guest access, insights and information.
If you have any comments are suggestions about cannabis themed podcasts, reach out to me at [email protected].