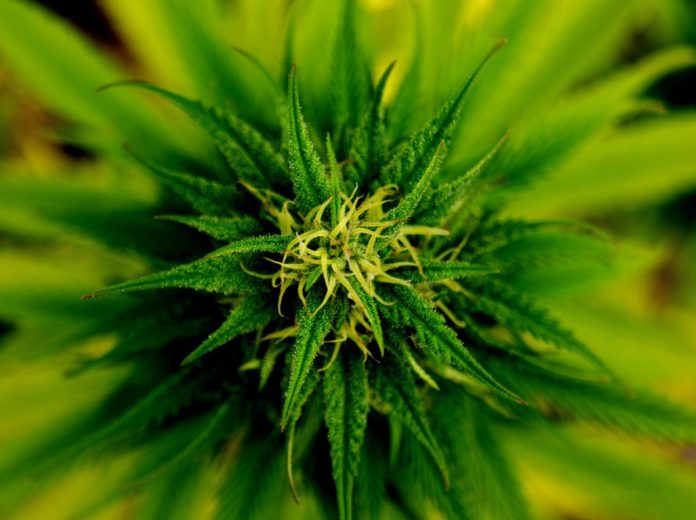 A quick look back at news in the cannabis industry last week
CannTrust Holdings Inc. has launched a cannabis education portal with Well.ca. The resource is currently available to Ontario residents through Well.ca, with additional provinces to launch soon. Well.ca will "serve as a resource and education centre for those interested in exploring medical cannabis, leveraging content, insights and expertise from CannTrust's medical business." The aim of the partnership is is to offer "credible, balanced information and advice about medical cannabis."
Vancouver-based C21 Investments Inc. has completed the acquisition of all of the issued and outstanding shares in Oregon-based Swell Companies Limited. Swell has a 10,000-square foot processing facility in Portland, Oregon and has expansion rights for an additional 18,000 square feet, adjacent to the primary facility, currently employing 41 full-time industry professionals in the extraction and manufacturing of THC and CBD derived products.
Hill Street Beverage Company has formalized a three-year strategic partnership to market Hill Street's alcohol-free and cannabis-infused products to ZoomerMedia's national audience. The partnership involves $1.2 million worth of prime media on the ZoomerMedia portfolio of media properties over three years, building on the campaigns that have been running for the past year since the two companies first started working together.
Cannabis brand holding company TREC Brands Inc. marked its official launch into the industry with the announcement of its two brands, WINK and Blissed, and a $10-million private-placement equity raise. "With the backing of a curated group of Canada's foremost entrepreneurs and cannabis industry experts, TREC sets itself apart with its mission of bringing 'conscious cannabis' to market. The company pledges to donate 10 per cent of all profits to causes that matter to its consumers and local communities,'" according to a release.
Valens GroWorks Corp. has signed a multi-year extraction agreement with B.C.-based cannabis producer Tantalus. Valens is a "a multi-licensed, vertically integrated provider of cannabis products and services focused on various proprietary extraction methodologies, distillation, cannabinoid isolation and purification." Valens will process the cannabis biomass provided by Tantalus on a fee for service basis into "premium quality resins and distillates using the company's leading proprietary extraction processing methods."
Organigram Holdings Inc. announced this week that it has recently shipped more than 130,000 units of pure cannabidiol (CBD) oil destined for markets across Canada. The recent legalization of adult-use, recreational cannabis in Canada has resulted in an increased demand for CBD, a naturally occurring compound in cannabis which has no psychoactive effect.
Fieldex Exploration announced entry into a definitive agreement with Copeland Biosciences Corp. in connection with a reverse take-over transaction. Fieldex has agreed to acquire all the issued and outstanding shares of Copeland Biosciences (the "CBC Shares") by way of a three-cornered amalgamation among Fieldex, Subco and Copeland Biosciences under the Business Corporations Act.
AgraFlora Organics International Inc. has entered into a binding Letter of Intent with ICC International Cannabis Corp. for the strategic sale of its Colombian pharmacy operation, Farma Swiss S.A.S. Brandon Boddy, Chairman and CEO of AgraFlora says "monetizing our flagship pharmacy operation through a trusted ally, permits us to streamline our international cannabis operations while focusing on the continued retrofit of our world class greenhouse complex in Delta, BC."
Hill Street Beverage Company Inc. has signed a binding Letter of Intent to acquire OneLeaf Holding Corp., the parent company of OneLeaf Cannabis Corp., an "evidence package" stage applicant to become a licensed cannabis cultivator and processor, in an all share transaction. The company also announced a proposed non-brokered private placement of units for gross proceeds of up to $5 million. "The OneLeaf team has built a world class, 48,200 square foot facility, built to EU GMP standards," a release notes, "that will house growing, extraction, and infusion. It will house the infusion, bottling, and canning of our beverages under one roof."
Khiron Life Sciences Corp. – a cannabis company with core operations in Latin America – has announced its addition to the MJ ETFMG Alternative Harvest ETF, a fund with approximately US$1.22 billion in assets currently under management. "This represents an important development for the Company as it advances its strategy as a Latin American cannabis company with global growth," a release notes.
Halo Labs Inc. has announced that it a partnership with High Tide Inc. to introduce Halo-produced products through High Tide's distribution channels. The first phase of the collaboration will be a roll-out of in-house DabTabsTM to create a "revolutionary" product where consumers will receive a do-it-yourself kit in which they can prefill DabTabsTM Tablets with measured doses of either cannabis or cannabidiol (CBD). According to a release, the partnership will generate distribution of this product throughout Canada, USA and Europe, and will be the first of many products that the companies will launch jointly.
Lifestyle Delivery Systems Inc. has announced the signing of a letter of intent with National Green Biomed Ltd. (NGB) to manufacture CannaStripsTM in Mission, B.C. NGB will provide an extension of its Rosebud Health Canada License to the joint venture and land for the new facility to manufacture CannaStripsTM; the Company will invest a total of CAD$255,000 in a private placement for shares of common stock of NGB at $0.30 per share.
B.C.-based Sungrown cannabis producer Tantalus Labs has announced that it has entered into a letter of intent (LOI) with the founders of British Columbian beverage makers Postmark Brewing and Craft Collective Beerworks. Through the LOI, the companies intend to design, develop, and implement a production line of cannabis infused beverages (when legally permitted) targeting a 2019 product launch.
Chinook Tyee Industry Limited has entered into a consulting agreement with a leading German pharmaceutical and medical consulting company, pursuant to which, among other things, the consultant shall "evaluate and confirm that medical cannabis produced by a Canadian licensed producer of cannabis (a "LP") that has entered into a supply agreement with Chinook meets EU-GMP regulations for importing medical cannabis into Germany from Canada."  
National Access Cannabis Corp. has announced that it has converted its CAD$9,000,000 term loan with Opaskwayak Cree Nation, having a maturity date of June 14, 2019, into an open line of credit. "This arrangement provides NAC with additional flexibility to focus on the continued build-out of recreational cannabis retail locations across Canada throughout 2019," said Mark Goliger, CEO of National Access Cannabis. "As the national leader in recreational cannabis retailing, we have a bold vision to maintain that lead across Canada. We're focused on achieving our business plan of having 40 operating stores by the end of calendar 2019, and 110 operating stores by the end of calendar 2020."
Pasha Brands Ltd. has announced that it has completed its reverse-takeover transaction, pursuant to which it has acquired all of the outstanding securities of the privately held, craft cannabis brand Pasha Brands Ltd. Pasha expects to commence trading on the Canadian Securities Exchange under the symbol "CRFT" at the market open on Monday, June 3, 2019. Privco has raised approximately $25 million in the past two quarters and "procured some of Canada's most renowned pre-legalization craft cannabis brands."