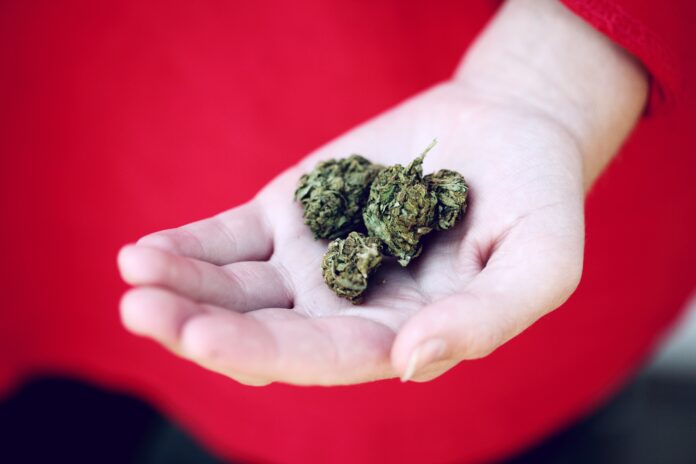 A medical cannabis company has partnered with the Canadian Mental Health Association on a national cannabis education program.
The initiative – a first of its kind for a leading cannabis company and a national mental health organization – will see the CMHA collaborate with Spectrum Therapeutics to develop "an educational content module related to cannabis in the workplace as part of CMHA's Not Myself Today workplace mental health program."
"The stigma surrounding medical cannabis and mental illness prevents meaningful action and dialogue among those affected. One of the goals of this partnership is to break that stigma by empowering conversations about mental health informed by evidence-based educational resources," said Dr. Mark Ware, Chief Medical Officer of Canopy Growth, parent company of Spectrum Therapeutics. "For Spectrum Therapeutics, this partnership presents a powerful opportunity to improve lives by enhancing physical and mental health through access to education that sparks learning along with conversations about medical cannabis in the workplace."
The module, slated to launch early next year, will feature a host of physical and digital engagement tools aimed to reduce stigma in the workplace on the use of cannabinoid based medicines. 
According to a release, it will "encourage greater healthcare practitioner oversight when patients use cannabis to treat a medical condition." 
The content will also include video resources featuring medical cannabis subject matter experts and fact sheets that provide detailed information and direct readers to further resources.
"The mental health-care system of the future is not just in clinics or hospitals—it's in settings like the workplace, where we can promote the skills, knowledge and practices that can improve mental health for the broad population instead of limiting our focus to individual patients," said Fardous Hosseiny, interim national CEO of CMHA. 
"With the support of partners like Spectrum Therapeutics, our Not Myself Today program will educate, reduce stigma, and foster safe and supportive cultures for the one in five Canadians who experience mental illness in a given year."
It's estimated that one in two Canadians have or will have a mental illness by age 40. 
"Fifty-three percent of Canadians consider anxiety and depression to be epidemic in the country and mental illness is a leading cause of disability claims in the workplace in Canada," a release notes. 
Not Myself Today is described as an "evidence-based initiative designed to help employers and employees transform mental health at work."
"The program is embraced by more than 500 organizations across Canada and the U.S., reaching more than 350,000 employees," a release notes. "By breaking down barriers and making the topic of mental health engaging and accessible to all employees, Not Myself Today improves mental health literacy, reduces stigma, and shifts workplace culture to be more supportive of every employee's mental health and well-being. For the past six years, the initiative has evolved into a highly-regarded program and counts many of Canada's largest and most respected employers across corporate, government and social sectors as its champions."
CMHA calls for more research into cannabis use and mental illness, saying "more studies are needed to understand the relationship between mental health and cannabis use, both in terms of possible benefits and risks."
For its part, Spectrum Therapeutics has identified mental health as an area with "high unmet medical needs" and is currently engaged in clinical research in partnership with leading academic institutions and research centres to determine the role cannabis can play in addressing mood and anxiety disorders.