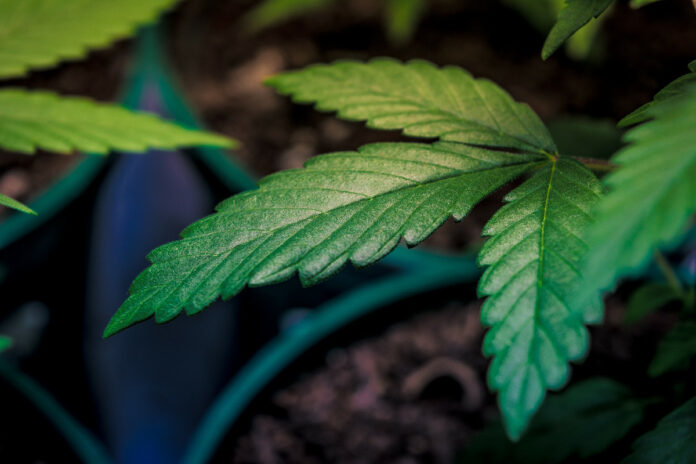 A quick look at some of the news in the cannabis industry in recent weeks:
Weedmaps has announced it is partnering with Cova Software, an award-winning cannabis retail point-of-sale, to deliver "enhanced real-time online menu integration." The newly upgraded Weedmaps platform will allow medical dispensaries and recreational cannabis stores using Cova's POS system to sync inventory online automatically, complete with key product information, pricing, images and real-time availability. Click here to learn more. 
Avicanna Inc. – a biopharmaceutical company focused on the development, manufacturing and commercialization of plant-derived cannabinoid-based products – has announced that it has expanded the scope and duration of its research and collaboration agreement with Dr. Christine Allen's research group at the University of Toronto. The expanded scope of the sponsored research and collaboration agreement outlines several projects including the characterization and pre-clinical analysis of Avicanna's pipeline of phyto-therapeutic and pharmaceutical products and the development of other pharmaceutical dosage forms including sustained release formulations. Additional projects under the research and collaboration agreement include analysis of the safety, efficacy and potential synergies of cannabinoids and other therapeutic agents. The total amount that the company expects to spend on its research and development activities in connection with these agreements is approximately as follows: (i) $257,000 in 2019; (ii) $410,000 in 2020; (iii) $395,000 in 2021 and (iv) $198,000 in 2022.
Rapid Dose Therapeutics has announced the commencement of a clinical research trial with the Vancouver-based GI Research Institute and the University of British Columbia, under the direction of Dr. Brian L. Bressler, MD, as Principal Investigator. The objective of the study is to "evaluate the effectiveness of providing daily doses of QuickStrip™ Vitamin B12 oral thin film strips to Inflammatory Bowel Disease patients who are vitamin B12 deficient," according to a release. "We are delighted to engage in this clinical study, initiated and led by Dr. Brian Bressler, and the GIRI team of researchers, as Dr. Bressler is one of Canada's foremost leaders in the area of gastroenterology and the treatment of IBD," said Dr. Rina Carlini, VP, Research & Innovation of RDT. Dr. Bressler said "we are excited to be involved in this study to learn how this new delivery of vitamin B12 can help replace this essential nutrient in patients with IBD in an efficient and convenient way." RDT's proprietary QuickStrip™ technology is "an oral dispersible thin film drug delivery system that rapidly delivers active medicinal agents directly to the bloodstream via transfer through the sublingual or buccal mucosa (mouth), bypassing metabolism of the active agent in the gastrointestinal tract." 
TruTrace Technologies – creator of the first fully-integrated blockchain platform that registers and tracks intellectual property for the cannabis industry – has announced that it has signed a letter of intent to establish a strategic working relationship with Anandia Laboratories. According to a release, the two companies intend to "collaborate on an integrated testing solution in relation to TruTrace's development of a blockchain-secured traceability ecosystem for the cannabis industry." Anandia will serve as a primary analytical and genetic testing partner in the TruTrace ecosystem and the parties intend to "explore ways to work together on rapidly expediting and optimizing the testing processes under the Cannabis Act as set forth by Health Canada, as well as evolving genetic testing practices in the cannabis industry." Anandia is also expected to be one of the featured testing facilities in the Shoppers Drug Mart and TruTrace Technologies medical cannabis verification pilot program. "We are very excited to have Anandia join us as a testing partner in the StrainSecure ecosystem," said TruTrace Technologies CEO Robert Galarza. "Its genetic testing expertise and capabilities combined with its full range of analytical testing makes it a 'one-stop shop' that we expect will play an important role in our traceability program." Under the StrainSecure program, the TruTrace team collects plant testing data and performs genomic verification in plant batches which are then registered in a blockchain-enabled database for intellectual property protection and strain validation. 
Humble & Fume and Fume Labs have announced that they have entered into an exclusive strategic partnership with Canndescent, a California-based brand of "ultra-premium" cannabis flower and maker of luxury cannabis oil concentrate products. The exclusive agreement will see Fume Labs manufacture and sell Canndescent's ultra-premium vape cartridges in the brand's five signature effects – Calm, Cruise, Create, Connect, and Charge. "We are thrilled to exclusively bring Canndescent into our portfolio of Fume Labs branded products. The Stylus series offers consumers a sleek and innovative rechargeable battery with ultra-premium oil cartridges," said Robert Ritchot, Fume Labs CEO. "The combination offers connoisseurs and new consumers within the Canadian cannabis marketplace a premium but approachable experience that will exceed expectations." Fume Labs will be responsible for extracting, packaging, and distributing Canndescent products throughout Canada. "The processing conditions are optimized to preserve and extract cannabinoids, terpenes and other compounds at each stage to create authentic flavor profiles and consumer experiences," a release notes. 
FSD Pharma Inc. has announced the launch of its online ordering system for the direct fulfillment of medicinal cannabis orders. Through its wholly-owned subsidiary, FV Pharma Inc. ("FV Pharma"), clients with a prescription from a medical practitioner or a registration number with Health Canada can now place an order online for dried cannabis on FVPharma.com. "The launch of a functional online ordering portal to fulfill prescriptions for medicinal cannabis is a very important milestone for FSD Pharma. Since receipt of our Sale for Medical Purposes license earlier in June, we are now open for registration online to a wider client base and we are pleased that patients have already begun to use our user friendly website," said Raza Bokhari, MD, FSD Executive Co-Chairman & Chief Executive Officer.
Interdisciplinary medical cannabis clinic CannaMed Clinic has been acquired by Natural Care. According to a release, this merger will introduce current CannaMed patients to "the enhanced free services offered to all existing and future Natural Care patients" including online (telemedicine) prescription and follow-up visits with a doctor or nurse practitioner; telephone and email medical cannabis counselling with a registered nurse; personalized medical cannabis plans and regular follow-ups; registration with LPs and call centre support; and continued in-person prescription visits at CannaMed Clinic locations. "We're excited to welcome CannaMed's operations team to the Natural Care family," says Natural Care CEO David Cutler. "They bring a wealth of experience in medical cannabis and patient care; and adding their services and physical clinic location to our enhanced medical cannabis offerings was a natural fit. CannaMed's existing patients can rest assured that in addition to the care and customer service they've grown accustomed to, they will now be able to call our team of registered nurses for personalized medical cannabis advice."
Zenabis Global Inc. has announced that it has entered into a definitive agreement with a Canadian beverage technology company that will supply Zenabis with "water soluble, odourless, flavourless and colourless cannabis-infused inputs," according to a release. The company plans to utilize the technology in the production of cannabis-infused beverages and other cannabis-infused products. "With the Beverage Inputs, Zenabis expects to produce cannabis-infused beverages that have onset times less than five minutes," the release states. As one of many potential uses for the Beverage Inputs, Zenabis intends to produce a line of CBD-infused kombucha products together with Hillsboro Corp Inc. ("True Büch," the cultured tea beverage-maker in which Zenabis acquired a 51% in January 2019).
TerrAscend Corp. has announced the signing of definitive agreements for a series of transactions to purchase ABI SF, LLC, which operates a Bay Area cannabis cultivation facility and owns the State Flower brand. "State Flower is known for its ultra-premium cannabis flower and is currently sold through dispensaries in California and Nevada, including The Apothecarium," a release notes.
Vapen MJ has announced that it has been granted patent #10,231,948 for their metered dose inhaler from the United States Patent and Trademark office. This utility patent has simply one claim, a release notes: "An inhaler system consisting essentially of an actuator, a user interchangeable canister assembly, purified cannabinoid from cannabis, isolated terpene, ethanol, and a hydrofluorocarbon propellant." Vapen MJ also has an unpublished patent pending for additional claims on the inhaler system.
Do you have news you'd like to submit for our weekly roundup? Please email your news release to [email protected].