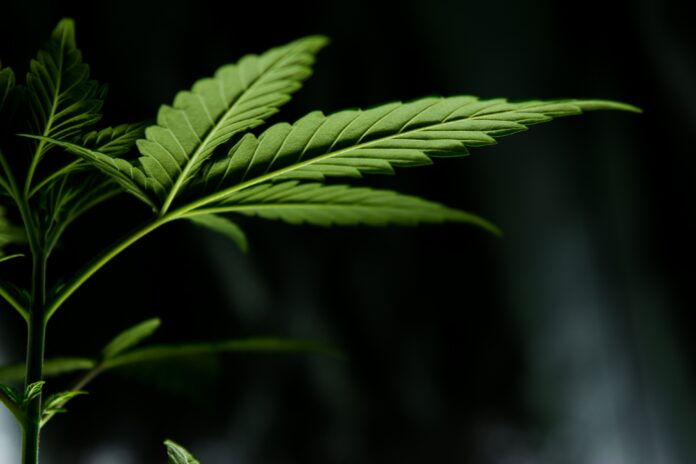 Omar Khan recalled the "euphoria" in the room at a massive Leafly party in downtown Toronto one year ago today, a historic moment in Canadian history as the country moved to legalize recreational cannabis.
"The bud was dropping from the ceiling at midnight and every single TV camera in the city of Toronto was there that night. Tweed was advertising everywhere, marketing budgets were through the roof," said Khan, who serves as National Cannabis Lead for Hill+Knowlton Strategies. 
But the roll-out of legal cannabis has not necessarily gone smoothly since that day. 
"There's been a lot of hiccups, particularly with respect to the roll-out of retail sales in certain provinces in B.C. Perhaps it could have been a little bit smoother and if you take a look at some of the onerous restrictions imposed by the federal government on packaging, for example, I think there's room for improvement there," said Khan. 
"And I think the fact that there still exists an excise tax on medical cannabis sales is a hindrance to access for patients across this country. But you know, all of that being said, this is a pretty big, big public policy change and I think we can understand why governments have wanted to be cautious and want to go slow as they roll it out."
READ MORE: Legal challenges, controversial THC limits and slow product roll-outs: What to expect as cannabis edibles are legalized
SEE ALSO: CANNABIS EDIBLES: The dosage debate
Overall, Khan said if he were to grade the provincial and federal governments on their handling of year one, he would choose a B-. 
"I am going to cut them some slack in that this is probably one of, if not the biggest, public policy shifts in Canada in the last 100 years," Khan added, whose resume includes work providing strategic counsel on Canadian and international regulatory framework, as well as being former Chief of Staff to the Ontario health minister. He was also an early member of Ontario's cannabis legalization steering committee.
"I'm cautiously optimistic that on a two to four year time horizon we'll be able to see the regulatory environment evolve to something that's a little bit more reasonable and that empowers the legal market, and gives the legal market the tools that it really needs to push back against illicit sales in this country," said Khan.
Khan noted he was pleased this week to see Quebec set a minimum price per gram of $4.60, directly tying that decision to an effort to combat the illicit market. 
"I think that will help," he observed. 
Oct. 17, 2019 welcomed in the second wave of legalization which paves the way for cannabis edibles, topicals and extracts to enter the legal space. 
But Khan said "we're not going to flip a switch" today and have infused products on shelves immediately. However, he said this milestone is a crucial step in helping to curb illegal sales.
"It's going to take a minimum of 60 days and then the first wholesale shipment will probably not happen for 60 days, but we won't actually see products on shelves probably until January or February. With that being said, it's an important tool in combating the illicit market because roughly 10% of current consumers consume about 80% of all cannabis sales in this country.
"I suspect the vast majority of that 10% are still purchasing at least partially from the illicit market. I think part of the reason for that is the legal market just hasn't had the product variety that they've come to expect. So for sure if in early 2020 these people are able to walk into a licensed establishment and purchase products in a manner that they are used to buying elsewhere that will definitely help in terms of government's ability to combat the illicit market."
CONSUMER TRENDS
Khan said he's observed a "shift" in industry focus recently from farming or production to consumer-focused brands. 
"It's not to say that we won't continue to have producers, or that the number of producers won't continue to increase. I think it will," he said, "although I think there will be some consolidation. But what we've started to see is an acknowledgement that perhaps not all producers know and understand consumers and consumer marketing. And not all consumer marketers understand production. So there might be some value in having people stick to their lanes so to speak."
Khan said companies can create and develop a brand and target niche segments of the consumer markets without actually producing it. 
READ ALSO: Cannabis employment: A budding industry in Canada
"You can really purchase products from anyone as long as you give them the specs, so I suspect we're going to see more and more of a trend towards that direction," he said. 
"In terms of consumers themselves, I'll be very interested to see what the impact of infused products actually is. I don't think we will see a large expansion of the overall cannabis consumer market. I think it'll continue to grow incrementally. I think the biggest shift we will see – or the biggest potential shift we will see – is current consumers who are purchasing these same products from the illicit product start to gradually shift over to the legal market.
"It'll happen over time."
Khan noted the data shows that the size of the cannabis consumer market hasn't grown exponentially in the last year. He said the market opportunity for producers and brands is discovering how to "pull those regular consumers" to the legal space. 
INVESTMENT
When it comes to the investment side of the industry, Khan said there was also a lot of "euphoria" last year.
But he said, there's been a market correction as of late.
"At the end of the day, this industry is going to continue to grow and it is continuing to grow," Khan said. "What savvy investors have figured out, and quite rightly so, is that in an industry as nascent as this there's likely to be a lot of market consolidation in the coming years. So the key is going to be to try and find those companies those producers or those CPG-branded companies that are making the smart business decisions. 
"For me, one of those smarts business decisions is to not keep your eyes set on Canada," he added. "So what are the international markets where medical cannabis is currently allowed? What are the international markets that are likely to move to approve medical cannabis. The bright shiny ball right now is recreational sales. But let's be honest most countries aren't going to legalize recreational sales anytime soon, other than perhaps maybe New Zealand in the next few days, but on the medical side it's a completely different ball game. In Germany patients can access medical cannabis through pharmacies and it's covered under their national pharmacare plan that and that alone is a market of 75 million people."
Obviously, another crucial indicator is how quickly companies are projected to move toward profitability. 
"Very few of our federally licensed producers are profitable," he said. "Part of that is because of the slow roll-out of retail stores in Ontario and Quebec and B.C., the three biggest provinces in the country. That will start to improve as more and more retail licenses are granted in those bigger provinces."
READ ALSO: How cannabis companies are 'invigorating' lagging economies