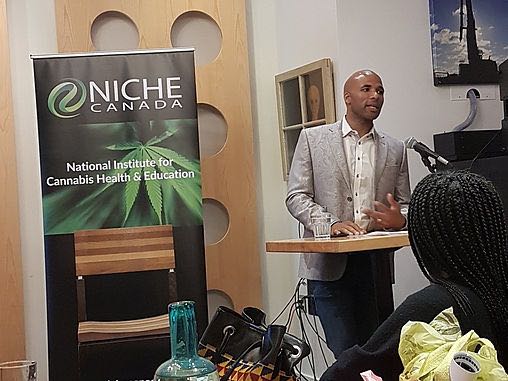 By NICHE Canada
Last week NICHE held an important dialogue in Toronto to explore the impacts of cannabis legalization on black communities. The sold-out event featured a diverse panel of individuals and was designed to facilitate conversations about the legalized cannabis framework in Canada and the impact this policy shift has had from a social, economic and public health perspective.
The opening keynote was provided by Dr. Akwasi Owusu-Bempah, an assistant professor in the Department of Sociology at the University of Toronto. He provided an overview of the racialized history of drug policy in Canada and the United States, and noted that social justice was really more of an afterthought in the development of legalization policy.
He identified three areas of priority for policy post-legalization: A push for amnesty for non-violent cannabis convictions; fostering more diverse inclusion in the cannabis industry; and re-investing cannabis taxes back into communities targeted by prohibition. 
The evening was moderated by Tyler James of Cannabis Amnesty and Aurora Cannabis and included a panel of experts who provided insight and discussed a variety of issues and opportunities related to their communities: Noni Haynes of Organja Society, Ish Aderonmu of Legalish Foundation, Janelle Powell of Jadeo and Sandrine Some of Hexo.
One of the key takeaways from the event was the need for more meaningful collaborations and corporate social responsibility efforts. By implementing new strategies that engage communities and provide opportunities for involvement, the industry can help communities prosper and become self-sufficient. They recommended the industry invest in companies and brands that support inclusivity, give back to communities and make broader engagement part of their value system.
They remarked that working in the cannabis industry is exciting and full of opportunities, but brought up important questions about why a lack of diversity currently exists, particularly at the executive level. They also said it's important to note that many individuals who previously played a key role in criminalizing people for cannabis-related possession, have quietly had a "change of heart" and are now key players in the legal industry.
The panel also highlighted the powerful culture black communities enrich our society with and that the cannabis industry could benefit from tapping into the vibrancy and influence this culture and history creates.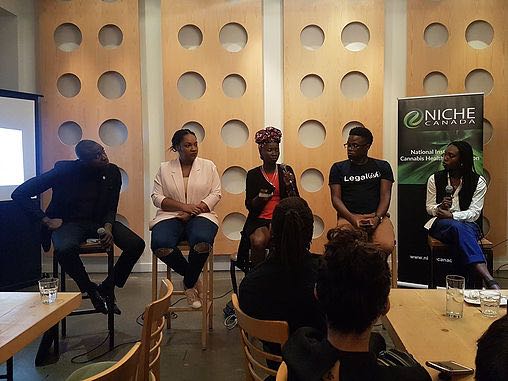 This week's dialogue was part of NICHE's new cross-cultural campaigns designed to provide information, resources and reassurance. We recognize many ethno-communities have been missed in cannabis education and outreach. As a result, there is still a great deal of uncertainty across our country, particularly in communities with cultural biases against cannabis.
We are aiming to bridge the cannabis knowledge gap and create open, constructive discussions with marginalized communities who have limited access to culturally appropriate resources around cannabis use. By focusing more attention and resources on enhancing cross-cultural education and outreach we can create informed discussions about potential concerns and start breaking down stereotypes in these communities.