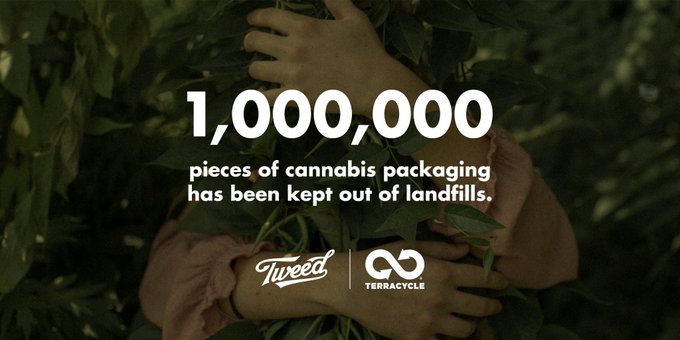 A quick look at some recent news in the cannabis industry:
Vancouver-based extraction tech company Nextleaf Solutions Ltd. has entered into an agreement with its commercialization partner Nextleaf Labs Ltd. A release notes that through Nextleaf's "existing intellectual property (IP) and infrastructure, OILS will be able to extract, refine, purify, and formulate cannabinoids such as THC and CBD, the precursor ingredients for a variety of infused cannabis products becoming legal in Canada later this week." Paul Pedersen, co-founder and CEO of OILS said "with this consolidation, we will expand on our foundation from developing intellectual property, into the delivery of toll processing and white labeling services to leverage OILS' IP through Labs' Standard Processing Licence.
Fluent Beverage Company – a joint venture between brewing company Anheuser-Busch InBev and cannabis company Tilray – has announced its plans to commercialize non-alcohol CBD-infused beverages in Canada, once regulations allow. The joint venture was first announced in December 2018, in which High Park and Labatt partnered to research non-alcohol beverages containing tetrahydrocannabinol (THC) and cannabidiol (CBD), leveraging the collective market-leading expertise of both companies. "The plan to commercialize non-alcohol CBD-infused beverages across Canada is an exciting evolution of the partnership" a release notes. "Fluent intends to have CBD-infused beverages available for sale to adult consumers in Canada as early as December 2019, subject to regulatory timelines implemented by Health Canada and provincial regulators."
Tweed | TerraCycle is celebrating over one million pieces of cannabis packaging collected for its recycling program, which they describe as "the country's first and largest" cannabis recycling program. In all, since its launch in October 2018, the program has recycled over 22,000 pounds of plastic containers, tubes, and bottles. "When Tweed launched the partnership with TerraCycle, it was the first recycling program of its kind for cannabis packaging. Reaching this incredible milestone of over 1,000,000 pieces collected in less than one year demonstrates the value of the program," says Mark Zekulin, CEO, Canopy Growth Corporation, Tweed's parent company. "We're committed to doubling down on our efforts to expand the program over the next year and bringing in new participants from all across Canada."
Thanks to you, over 1,000,000 pieces of cannabis packaging have been kept out of landfills. Be part of the next million: drop any of your cannabis packaging in a Tweed | TerraCycle Cannabis Packaging Recycling Program bin to do your part. Read more at https://t.co/cj1TvcZ7xr pic.twitter.com/iA0X1xjriE

— Tweed (@TweedInc) October 9, 2019
Aurora Cannabis Inc. and CTT Pharmaceutical Holdings haved the successful commercialization of CTT's cannabinoid-infused sublingual wafers. "The new cannabis product line, a first of its kind, has been launched by Aurora in the Canadian medical cannabis market under the brand name "Dissolve Strips™," a release notes. Terry Booth, CEO of Aurora, says the strips "provide unique advantages over other ingestible products due to their ease of administration, discrete nature and accurate dosage, that provides more rapid bioavailability of cannabinoids via sublingual use" and that "this adds yet another innovative offering to our growing portfolio of high quality, medical products that we offer our patient base, and is a testament to our industry leading ability to work with technology partners and regulators to bring new form factors to market rapidly."
TruTrace Technologies Inc. and Sigma Analytical Services have announced that the two companies have entered into a letter of intent ("LOI") to establish a strategic working relationship to collaborate on genetic testing for cannabis. According to a release, "TruTrace plans to include Sigma Analytical as a genetics verification and testing partner in its blockchain-secured traceability ecosystem, and the parties will explore development and integration opportunities to rapidly expedite and optimize testing processes in the cannabis and hemp industries." Sigma Analytical is also expected to participate in the TruTrace Technologies and Shoppers Drug Mart medical cannabis verification pilot program as a testing partner. The Pilot Program, which is designed to increase transparency, interoperability and product identification within the medical cannabis industry, uses TruTrace's StrainSecure™ technology as a central hub for identity management, asset tracking, validation, and product authentication.
Strainprint Technologies Ltd., a leader in cannabis data and analytics, has announced that Health Canada has subscribed to use its analytics to further research Canadians' use of cannabis in the post-legalization era. "Health Canada views the legalization and regulation of all cannabis through a lens of public safety and is regarded as one of the most respected regulatory bodies in the world," notes a Strainprint release. "Raising awareness about the health effects of cannabis through research and public education is fundamental to Health Canada's mandate, which Strainprint's real-world observational data is uniquely positioned to support." Through Strainprint, Health Canada now has access to over 1.4 million anonymized patient reported outcomes.
Ontario-based CannabCo Pharmaceutical Corp. has announced its intent to expand on production and product offerings resulting from the "overwhelming interest received on deployment of the PURECANN™ technology." Less than a month ago, CannabCo announced PURECANN, the technology responsible for the production of Odourless Cannabis™ that it describes as "a global cannabis first." Since then, PURECANN says it has "seemingly created a new market segment in the industry." Originally developed for the medical market, the technology was designed to eliminate much of the harshness of smoking cannabis by consumers without losing any of its properties. "Since the time of the announcement, the response has been overwhelming," said President & CEO Mark Pellicane. "Within hours of the announcement we were inundated with public inquiries."
On August 16th, 2019, Oregon-based hydrocarbon extraction manufacturer Luna Technologies announced it had received its Canadian Registration Number, and the company says it is the first hydrocarbon extraction equipment manufacturer to achieve this goal. "Luna Technologies' IO Extractor, a fully automated hydrocarbon extractor capable of processing more than 18 pounds of plant feedstock per hour with the push of a button, is the ONLY hydrocarbon cannabis oil extractor that is pre-approved for use in Canada," a release notes. "This means no waiting for CRN registration; processors will be sent a registration number along with the equipment." Click here to learn more. 
Welcome to the team @sackville_andco! We couldn't be happier to have you #headwellnorthhttps://t.co/h8jBavsvDW

— 48North (@48Nrth) October 10, 2019
48North Cannabis Corp. announced it has acquired Sackville & Co. Merchandising Ltd., a leading U.S.-based cannabis brand focused on design-forward cannabis accessories. "48North, a vertically-integrated licensed producer of cannabis focused on low-cost cultivation, brand and next-generation products, remains focused on adding beloved, trusted, and design-forward concepts to its growing repertoire of cannabis brands," a release notes. 
Craft cannabis brand house Pasha Brands Ltd. announced that its wholly owned subsidiary, BC Craft Supply Co. Ltd., has signed a supply agreement with Ontario-based Greenterra Cannabis. "The founders of Greenterra, Adam and Drew Anger, 30 and 24, are two brothers and successful businessmen who saw a tremendous opportunity to get into legal cannabis with a minimal investment," notes a Pasha release. "They completed their application using Tamra Follett's do-it-yourself standard operating procedure kit, and will be cultivating cannabis in a greenhouse using hand-mixed soil and organic inputs." The company says "with Canada's current licensed cannabis producers only able to supply an estimated 15 percent of what Canadians are consuming, Pasha is optimistic that yet another new supply agreement will help correct the cannabis supply imbalance."
Do you have news you'd like to submit for our weekly roundup? Please email your news release to [email protected].