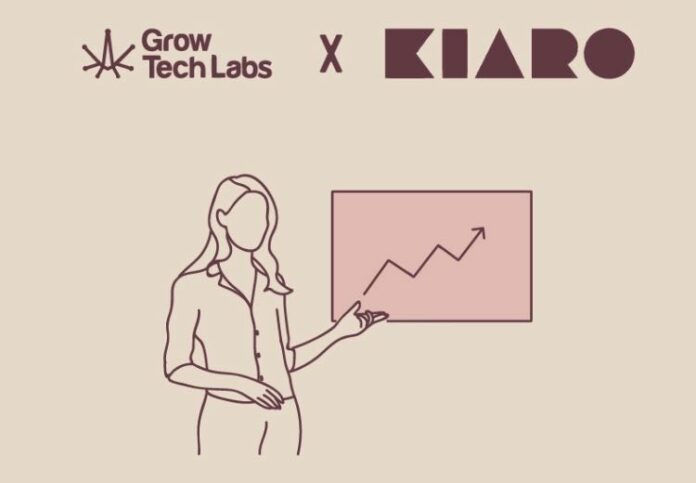 Grow Tech Labs and retailer Kiaro have joined forces to host three educational workshops to help accelerate businesses in the cannabis industry.
The free "Cannabiz" classes are set to launch in October, with the first scheduled for Oct. 14.
"Accelerating businesses in the cannabis space is a fundamental goal of Grow Tech Labs," said Barinder Rasode, CEO of GTL, in a release. "Through our new partnership with Kiaro, we want to help businesses define their brands, create purposeful company cultures and solidify sales."
Andrew Gordon, Senior Vice President of Strategic Partnerships and Community at Kiaro, said the company's mission is "to create experiences that inspire people and allows them to feel empowered."
"We concentrate on building quality relationships with people. We're not there for a transaction, we're there for a relationship because we want to build advocates not customers," said Gordon, who also serves as a director of the Association of Canadian Cannabis Retailers (ACCRES).
Gordon stressed the importance of businesses in the cannabis space having a strong focus on social responsibility.
With the forthcoming rollout of legalized edibles, topicals and extracts, Gordon said retailers must endeavor "to help not only educate on best practices and responsible consumption, but really work to destigmatize and normalize and contextualize these products into effective lifestyle integration solution scenarios."
Gordon said if "we're going to have any hope of creating and realizing the utopia potential that cannabis has for our province in terms of economic impact and eroding the illicit market and protecting public health and safety, and keeping us out of the hands of young people, then we really need to work together to build a sight line on these key issues."
Check out one of the 'Cannabiz' classes:
Class One – Oct. 14, 5:30 to 7 p.m. 'Refining your concept and validating your idea.' 
Class Two – Oct. 24, 5:30 to 7 p.m. 'Building up your brand internally and externally; the importance of company culture.' 
Class Three – Oct. 28, 5:30 to 7 p.m. 'Sales Strategies; closing the deal and building your strategies.' 
The workshops will all take place at #300 – 110 E Cordova St, Vancouver on a first-come, first-serve basis.
Click here to register.