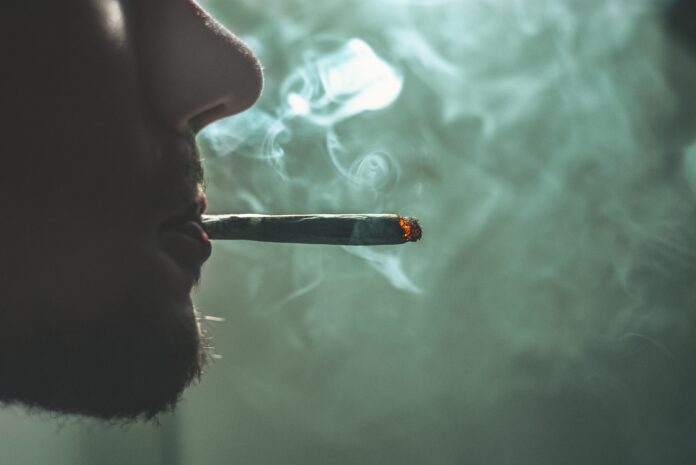 By Evan Adcock
Legal cannabis retailers are at an extreme disadvantage in the budding multi-billion dollar industry because of their inability to offer convenient, same-day delivery to consumers.
While the higher cost of legal cannabis is often cited as the reason for the continued dominance of illicit markets, the divide between the convenience of obtaining legal versus illegal cannabis products has been almost completely absent from the narrative.
It's 2019. Today's consumers – millennials specifically – expect to be able to pick up their phone, place an order and enjoy the gratification of almost instant delivery. Blame corporate giants such as Amazon, Uber Eats, GrubHub, or Doordash for creating those expectations – however, this is the reality for many retail stores to stay afloat now that we're in the digital age.
And these companies are cashing in on this new reality, with door-to-door food delivery accounting for $30 billion in annual sales. As door-to-door food delivery options continue to grow, analysts at Morgan Stanley predict that food delivery will account for 40 per cent, or $220 billion, of all restaurant sales by 2020.
While there are legal options for ordering cannabis online in some states and provinces, most involve mail-order, which makes consumers wait days, even weeks for delivery. Consumers unwilling to wait could always shop at the brick and mortar stores, but with the number of stores spread so thin in highly populated areas like Ontario, there is little incentive for consumers to make the switch to government-sanctioned cannabis.
Meanwhile, well-established online directories offer up scores of illegal sellers – in virtually every city in North America – who offer same-day delivery.  Unsophisticated consumers, knowing only that cannabis is now legal, could unwittingly assume that these are legal options because something illegal typically would not be so readily available. With these types of directories making their way through North America and not properly informing their audience, we'll continue to see huge spikes in illicit market sales, and revenue streams going right into the pockets of criminals – exactly what our government was aiming not to do with the decriminalization of cannabis.
These challenges around access are extremely unfortunate, given that cannabis consumers have publicly acknowledged the importance of quality and safety when choosing their suppliers. In a recent Statistics Canada survey, quality and safety were among the top three concerns for cannabis users when choosing a distributor. But without having easy access to products that have gone through rigorous quality control, users are reluctant to abandon their traditional methods of acquiring cannabis.
The inability for legal cannabis retailers to offer home delivery has allowed illicit drug distributors to maintain a stranglehold on the market. In 2018, legal retailers accounted for approximately $7 billion in market sales, while the illicit market brought in roughly $50-55 billion. Around 89 per cent of cannabis users in North America admit that the illicit market remains their preferred source of cannabis, and this trend is not expected to change without drastic service enhancements to legal cannabis distribution channels.  
Illegal third-party couriers delivering unregulated and potentially dangerous cannabis
Unfettered by government regulations, illicit market cannabis distributors are capitalizing on home delivery services to maintain their hold on the market and increase profits. Illegal established directories advertise unmandated delivery services and promote illicit retailers who offer cannabis delivery, but there is no way to know if those retailers are selling legal or illegal cannabis. And with no way to know if the cannabis is laced with other substances, consumers could be exposed to potentially fatal products.
In a startling analysis of California's cannabis retail market, illegal sellers now outnumber regulated businesses almost three-to-one. Critics are blaming these established illegal directories for not only letting illicit retailers advertise unlicensed marijuana on their platform(s), but for delivering dangerous and illegal product right to their front doors.
The good news is, cannabis regulators in California are starting to crack down, putting companies like Weedmaps on notice because advertising unlicensed cannabis businesses is against state law and may lead to significant financial penalties.
Challenging regulatory environment
While North American policy makers anticipate moving towards a home delivery model for legal retailers to curb illicit cannabis use, laws and regulations are still a long way from implementation. Coupled with the fact that legal retailers have to charge between 35 and 120 per cent more than illicit market dealers for their product, the inability to offer convenient, same-day delivery puts them at a severe disadvantage.
States like Massachusetts and California are bucking the trend, allowing legal distributors to use licensed third-party couriers to provide door-to-door delivery. While the price point is still higher for legal cannabis, offering same-day delivery and a guarantee that the cannabis will be untainted and of the highest quality is important to cannabis users.
A 2018 Society for the Study of Addiction survey found that given equal access, consumers are willing to pay 50 per cent more for legal cannabis. This would be a significant bottom line boost for legal retailers, while putting a sizable dent in the illicit drug market.
Legal third-party delivery key to boosting economy and eradicating black market
Enabling same-day delivery through third-party couriers is also expected to boost total consumption figures, ensuring that legal cannabis producers have plenty of buyers for their product. In Canada, producers are harvesting over 62,600 kilograms of cannabis per month, but with the illicit market owning such a significant share of the market, industry experts are warning that cash-strapped producers could have to apply for bankruptcy or merge because legal retailers are not selling fast enough to keep up with the harvest.
Governments across North America are well aware that implementing convenient, same-day cannabis delivery is essential to eradicating the black market. Not only will it boost retailer and public sector profits, it will also help convince Canadian and United States citizens that the government's legalization plan did what it set out to do – reduce criminal involvement in the sale of cannabis.
Lacking the resources to execute this move, third party couriers will be integral to the success of door-to-door cannabis delivery. These couriers have the unique opportunity to revolutionize the cannabis industry by guaranteeing consumers a safe, quality-tested product, delivered conveniently to their homes. Door-to-door delivery will empower legal retailers to grow and expand their businesses while eradicating North America's dangerous and illegal drug distribution network.
Evan Adcock is CEO and co-founder of Verda, an online platform that offers same-day legal cannabis delivery in North America.