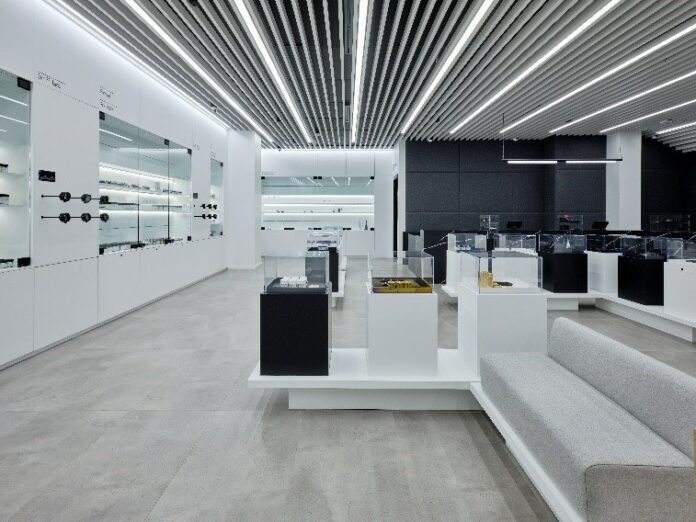 A quick look at some of the news in the cannabis industry recently:
Aurora Cannabis Inc. announced the grand opening of its flagship retail store on Nov. 27 in West Edmonton Mall. "At approximately 11,000 square feet, Aurora has combined both a retail cannabis store and an immersive experiential space, encouraging visitors from around the world to explore unique products and participate in a rotating calendar of programming and events," the company notes in a release. "Aurora's flagship store offers visitors a safe, age-gated retail experience in full compliance with all relevant federal and provincial regulations."
CBx Data Labs is launching a trial with over 100 medical cannabis users across Canada. The company announced this week a six-week trial of its cloud-based software, which connects directly to hardware devices, users and health professionals. "Over 100 medical cannabis users from across Canada have signed up to participate in this exciting opportunity to test CBx Data Labs' intuitive and user-friendly app, which makes collecting health data easy and secure," a release notes. "The CBx Data Labs app leverages unique clinical expertise with built-in symptom and condition-specific questions, providing an individualized experience. Each user creates a customized profile and then receives dosing reminders and prompts to track symptoms and outcomes." The app also allows users to share their personal data with their health providers, who can adjust treatment in real time. Once in market, the app will allow users to make virtual appointments with health care professionals and remotely refill prescriptions.
Craft cannabis brandhouse Pasha Brands Ltd. has announce the launch of Craft Labs™, a "revolutionary digital platform uniquely positioned as the industry's first complete testing solution, supporting both micro-cultivators and analytical laboratories." Pasha says that as a result of the new Cannabis Act regulations, demand for third party lab testing for an ever-increasing range of cannabis products is skyrocketing. "To date, no digital tools exist either for cultivators to evaluate and compare lab service options, or for analytical labs to cost- effectively procure work orders or easily access new, uniquely positioned producer markets," Pasha states in a release. "By connecting micro-cultivators with accredited laboratories, we are ensuring the values and ideals of our craft cannabis community are maintained under the legal Canadian framework." Click here to read more. 
Geyser Brands Inc. (formerly Kanzen Capital Corp.) has announced that the Company's wholly-owned subsidiary, Apothecary Botanicals, has been awarded a cannabis research license by Health Canada under the Cannabis Regulations Act, allowing the Company to possess and produce cannabis for the purpose of research. "With the awarded Research License, Geyser Brands will develop new formulations for topicals, edibles, and beverages related to cannabis," notes a release. "The Company has already completed all of its research and planning for the next phase, and with the granting of their Research License, will now commence converting the work into real-life wellness products that have top-tier formulations. Geyser Brands' fully operational R&D laboratory in Vancouver, BC will now develop cannabis-based products as well as operate as a pilot-scale production for the transformation of cannabis-CBD based ingredients and organic formulations."
Athletes For CARE (A4C) has announced a new Canadian Medical Cannabis Patient Support Program. "This innovative and simple-to-use support system will allow athletes to have easier access to medical cannabis prescriptions and treatment, as well as key tools that will support them throughout their journey with medical cannabis," notes a press release. "Athletes for CARE is a not-for-profit organization with a community of athletes finding support, opportunity and purpose in life after a career in sports by using their influence for social change. Founded in 2016 by passionate individuals who recognized the need to advocate for the health, safety and wellbeing of more than 2 billion people of all ages who compete annually in sanctioned sports globally."
Nextleaf Solutions Ltd. – a company developing disruptive intellectual property for extraction and purification of cannabinoids – announced earlier this month that the United States Patent and Trademark Office has granted the Company its sixth U.S. patent pertaining to a proprietary chilled cannabinoid extraction process with downstream media treatment and filtration. "Nextleaf is pleased to further announce it has been issued a patent by the Superintendency of Industry and Commerce – the Colombian Government agency that administers intellectual property rights – pertaining to the Company's industrial-scale process of extraction, refinement, and distillation of cannabinoids," the company stated in a release.
Canopy Growth Corporation announced on Nov. 22 that it received its operating and secure storage licence from Health Canada for its 150,000 sq. ft. beverage facility located at company headquarters in Smiths Falls, ON. "The new facility is operational and will begin producing cannabis-infused beverages today," the company indicated on Nov. 22. "The beverage facility adds to the complement of cannabis production facilities in Smiths Falls including a regional distribution centre with automated excise stamp lines, an automated manufacturing facility, a state-of-the-art bean-to-bar chocolate factory, and a first-of-its-kind Visitors Centre." 
Do you have news you'd like to submit for our news roundup? Please email your news release to [email protected].