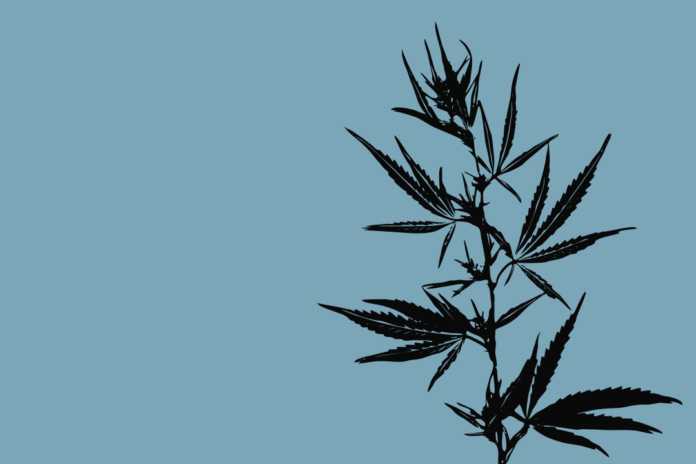 Associate editor Fabian Dawson takes a quick look at the diverse range of voices that is shaping the Great Canadian Cannabis Conversation.
THE DOCTORS
The Canadian Medical Association (CMA), which unites over 85,000 physicians on national health and medical matters, wants the legal age for consumption to be amended to 21, to better protect the most vulnerable population—youth—from the neurological developmental harms associated with cannabis use. It states that once the act is in force, there will be little need for two systems (i.e., one for medical and one for non-medical cannabis use). The CMA also says that the medical profession does not need to continue to be involved as a gatekeeper once cannabis is legal for all, especially given that cannabis has not undergone Health Canada's usual pharmaceutical regulatory approval process.
THE LANDLORDS
The Canadian Federation of Apartment Associations (CFAA), which represents the owners and managers of one million residential rental suites in Canada (through 11 associations across the country and direct landlord memberships), wants the law to prohibit marijuana growing or processing in multi-unit dwellings and in rented dwellings of any size. Smoking marijuana should be banned anywhere that smoking tobacco is banned, it says. In addition, CFAA says landlords should be able to ban the smoking of tobacco or the smoking of marijuana. The private rental housing sector provides close to four million rental homes for nine million Canadians of all ages, incomes and situations.
THE LOCAL POLITICIANS
The Federation of Canadian Municipalities (FCM) is the national voice of municipal governments in Canada, representing nearly 2,000 cities, towns and rural and northern communities that together comprise more than 90 percent of the Canadian population. It expects municipalities to be on the front line of enforcing local zoning and density bylaws, along with matters related to the minimum age of purchase, personal cultivation, personal possession limits, smoking restrictions and public nuisance complaints. The FCM wants Ottawa to give it the necessary financial resources for the initial implementation costs of a regulatory framework, and to cover the additional costs of public education, prevention and treatment, administration and ongoing research. FCM is also calling for municipal participation in the development of a price and taxation regime, to ensure that legalization does not download financial burdens to the local level.
THE PHARMACISTS
Canada's 40,000 pharmacists, under the umbrella of the Canadian Pharmacists Association (CPhA), believe that the new legislative framework for cannabis in Canada should restrict the use of terms such as "dispensary" and pharmacy-related symbols such as a green cross for the recreational distribution of cannabis. It wants federal government support to include pharmacists in the management and distribution of medical cannabis, and a clear distinction between recreational and medical cannabis.
THE NURSES
As the national professional voice for over 139,000 registered nurses and nurse practitioners in Canada, the Canadian Nurses Association (CNA) wants to see a national cannabis tracking system that would prevent cannabis from being diverted to an illicit market or activity, and to prevent illicit cannabis from becoming a source of supply in the legal market. It also wants to see the tracking of sales of cannabis in relation to its proximity to the sale of alcohol, as well as a significant investment in public health and public education programs like current harm reduction messages related to tobacco use.
WOMEN (Well… Some of Them)
REAL Women of Canada is a non-partisan, non-denominational, pro-life women's organization, with an overarching purpose of promoting traditional marriage, and maintaining the definition of a family (which it calls the most important unit of society) as a man, a woman, and children. REAL Women of Canada says that Bill C-45 should not be passed into law, claiming it will cause great damage to hundreds of thousands of people. The organization is pushing for the prevention of cannabis use, saying it is a gateway drug and that 90 percent of addiction starts with the use of alcohol, tobacco and marijuana.
THE THINK TANK
The C.D. Howe Institute, an independent research and advocacy group concerned with public policy, is seeking a ban on the consumption of marijuana in any establishment that sells alcohol. It is suggesting a Netherlands model, where "coffee shops" that sell marijuana and allow consumption on the premises cannot offer alcohol.
THE INDUSTRY
The National Institute for Cannabis Health and Education (NICHE) is a not-for-profit corporation that advocates for legislation, regulation and business policies that will support the safe transition to legalization in Canada. Among other issues, NICHE wants the establishment of clear quality expectations and standards. "Ideally, a curriculum would be developed in conjunction with licensing, ensuring that producers with superior expertise and evidence-based training are given priority status to receive a licence," says NICHE. It also wants staff in any retail storefronts to be professionally trained to mitigate potential negative drug interactions and overdoses.
THE PUBLIC HEALTH WATCHDOG
The Canadian Public Health Association (CPHA) is an independent voice for public health in Canada, promoting health equity, social justice and evidence-informed decision-making. CPHA wants advertising and marketing restrictions to minimize the profile and attractiveness of cannabis products. It says the near-complete ban on tobacco advertising and restrictions on advertising alcohol are approaches that should be used as examples for any control mechanisms developed for the marketing and advertising of cannabis products.
THE ARTHRITIS SOCIETY
The Arthritis Society, along with Canadians for Fair Access to Medical Marijuana (CFAMM), is recommending the removal of sales tax for medical cannabis, given that prescription medicines are not subject to tax. It also wants medical cannabis to be authorized as a
therapeutic product so it can receive a drug identification number (DIN) and therefore improve its eligibility for coverage and facilitate reimbursement under public and private health insurance plans.
THE FIRST NATIONS
The objective of the National Indigenous Medical Cannabis Association (NIMCA) is to promote and defend the Indigenous relationship to the cannabis plant. It says that Bill C-45 and any enabling regulations must ensure Indigenous sovereign, inherent and treaty rights. It wants the proposed law to have clearly defined language "that protects our sovereign and inherent rights to grow, cultivate, process and dispense cannabis and hemp and all their products freely within our nations and Treaty lands and territories." It is also seeking the inherent right to govern and regulate its own Indigenous cannabis industry.
THE COPS
The Canadian Association of Chiefs of Police (CACP) says a primary concern in Canada is drug-impaired driving. It is urging the federal, provincial and territorial governments to develop an enforcement regime that discourages drug-impaired driving, enhances public safety and provides for efficient and effective enforcement. The CACP strongly recommends that governments increase investment in Drug Recognition Experts (DREs) and associated officer training to improve law enforcement's ability to detect and remove drug-impaired drivers from Canadian roads.
THE PEDIATRICIANS
The Canadian Paediatric Society, which represents more than 3,000 pediatricians, wants dispensaries to be prohibited from being located close to elementary, middle and high schools, licensed child care centres, community centres, residential neighbourhoods and youth facilities. It is also seeking a ban on the marketing of cannabis-related products using strategies or venues that attract children and youth, including "candy-like" edibles, "giveaways" and promotion through social media. In addition, the society is recommending the screening of children and youth for cannabis exposure and/or use, and the education of families on the health risks and harms associated with cannabis.
THE NATUROPATHIC PHYSICIANS
The College of Naturopathic Physicians of British Columbia (CNPBC) says many patients view their members as primary care providers, and patients in B.C. have been seeking advice from CNPBC registrants concerning medical cannabis. "With a documented history of robust regulation and specifically prescribing authority in B.C., it is submitted that the College of Naturopathic Physicians of B.C. could effectively regulate patient access to medical cannabis," it says. CNPBC says this will alleviate the bottleneck in access created by the limited numbers of nurse practitioners and medical doctors currently prescribing medical cannabis.
THE LAWYERS
Fasken Martineau is a leading international business law and litigation firm, with more than 700 lawyers across Canada and in the U.K. and South Africa. The company's research shows that each year over 2,000 Canadians are killed in motor vehicle accidents, many involving transportation employees, and over 800 workers are killed in workplace accidents. It is suggesting that the Canada Labour Code be amended to prohibit workers from entering a workplace under the influence of cannabis or other drugs without prior medical authorization and employer approval. It is also recommending the code be amended to permit employers to conduct random testing of workers for cannabis and other drugs in "safety sensitive positions."
THE CONVIENENCE STORE OPERATORS
Convenience stores operator alliances from across the contry—from the Ontario Convenience Stores Association to the National Convenience Store Distributors Association to the l'Association Québécoise des Dépanneurs en Ailmentation—have banded loosely together to express serious concern about the labelling and packaging of retail cannabis. This collective has stated that there is a correlation between plain packaging and illegal consumption, as evidenced by studies on tobacco use in Australia and France. The group concurs with its international affiliates that plain packaging makes price the primary purchase motivator and that this opens the door to illegal purchases. It wants branding to be allowed on cannabis retail packaging to reduce the ability of criminals to produce and distribute contraband product and to minimize the impact of lowest price point by allowing legal consumers to make informed decisions on their product choices.
THE SMALL GROWERS
The Craft Cannabis Association of British Columbia (CCABC) says that the already existing cannabis industry, estimated at $5 billion, is an economic necessity for many small communities in B.C. It wants The Cannabis Act to include regulations and licensing to accommodate small-craft producers and processors. The CCABC contends that many consumers have come to know and love the choice of regional strains, edibles and handcrafted topicals available from the craft market. It says the new regulations must include the producers and distributors that have been serving these consumers, or the black market will continue to thrive.
THE DISPENSARIES
The Canadian Association of Medical Cannabis Dispensaries (CAMCD) wants the government to take the necessary steps to incorporate the existing supply chain into the legal system, and to respect the product diversity that patients and consumers rely upon. "Failing to allow a transition of the country's existing dispensaries would leave many thousands of people with medical conditions in a serious health crisis, and be a discredit to the many medical cannabis advocates who have risked their liberty to help people in need," it says. The CAMCD is also asking that product diversity under the proposed laws be expanded further to include products currently available in dispensaries, like edibles, concentrates and topical ointments. Excluding these, it says, would leave many patients without the products they've come to depend on, and would facilitate a steady stream of consumers to the illicit market.