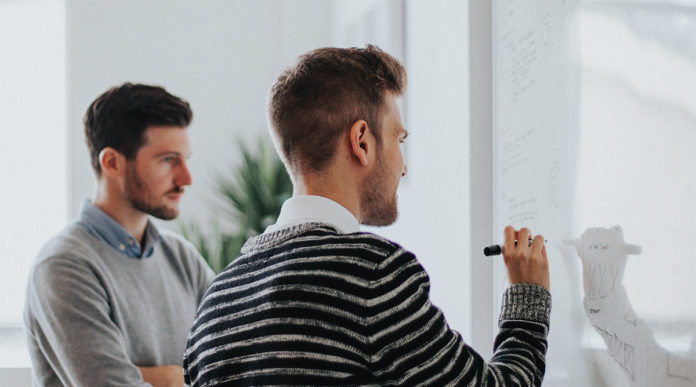 The new Canadian dream? Creating a home-grown cannabis empire. Meet three locals who have traded it all in to pursue the green rush.
Since the dawn of the internet, there is arguably no other emerging industry in the modern era more disruptive, polarizing, terrifying, contentious and potentially more lucrative than cannabis in Canada. So powerful is its siren call that it's compelling mining execs, media veterans, financial experts, lawyers and others to leap headfirst into uncharted waters, facing an uncertain future.
"We've tossed around the idea of expanding into this potentially profitable cannabis arena for about three years," says Jim Elbert, CEO of Goldrea Resources, a Canadian mining company established in 1981. And so when Warren Wayne, a dynamic entrepreneur in his own right, approached Goldrea armed with a wealth of experience in the film and music industries, the company bit. "When Warren came to me a few months ago, his ideas worked for what we were looking for. He understood my dedication to our shareholders and we immediately hit it off. He had a solid business plan and is a great guy—very ethical and with a lot of energy." Elbert was drawn to his ideas for a broad-based cannabis
company that could remain nimble as opportunities presented themselves.
Wayne was recently at the helm of a venture capital firm focusing on the oil and gas industry, and last year he founded Tabu Equity Investments, a rapidly expanding organization that is acquiring a broad base of cannabis-related companies. Tabu has already announced plans to purchase a 24-acre property in the Fraser Valley, where it will build a 70,000-square-foot grow facility in the coming months. The company has also secured the rights to bring the design-forward Spliffin brand of health-conscious, locally sourced concentrates and vapourizers to Canada, with reported sales already in excess of $20 million (U.S.) in the United States alone.
The caution is to not overstep, because cannabis will have its ups and downs and, just like emerging industry, there's going to be successes and failures.
– Jim Elbert, Ceo of Goldrea Resources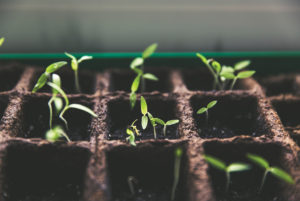 Goldrea is now in talks with Tabu to begin the process of creating a partnership that will enhance both companies, and allow Goldrea to enter the cannabis space after due diligence and proper corporate protocol. The goal is to be diversified within the industry, with an intention to act as a grower, invest in agriculture technology, assist in the research and development of new products, and take on roles in other ancillary sectors.
"My first obligation is to the shareholders. Mining has been soft for about five years, and this gives us an opportunity to expand within an industry of very fast-paced growth," says Elbert. "Most people's eyes have been open about the beneficial aspects of marijuana for a long time, and now that government is catching up, many good things are sure to come from this industry."
Matt Richmond, co-founder of Blush Cannabis, similarly believes cannabis offers a viable solution to many health problems. When he came to that realization, he knew he had to be part of the industry himself.
"I was working in the finance sector for numerous institutions before Blush came to fruition," Richmond says—experience which, he notes, helped him in terms of knowing the ins and outs of financing a startup business.
"We are trying to promote a social atmosphere," says Richmond, "and passing around a Blush pre-roll is a very social activity." With that philosophy, the company will start by selling premium-quality prerolls to various dispensaries in Vancouver and online by the holiday season.
"It's currently even ground for cannabis pioneers," he continues. "Everyone is having to start from the same place and overcome the same hurdles, including public perception."
Other challenges for cannabis startups include navigating the ever-evolving regulations proposed by the federal and provincial governments. With that in mind, Sandra Gogal, a Toronto-based lawyer and partner at Miller Thomson, founded the firm's Cannabis Industry Group in 2013. With close to 20 lawyers on her team across the country who regularly touch on cannabis issues, they hope to reflect the emerging regulatory framework and legislation as it continues to develop, whether it be in manufacturing, patents, mergers or otherwise.
"I've done a lot of work with companies in the mining industry, many of whom are moving into this space. Miners are very entrepreneurial. They go where the investment opportunities are, so it's a natural fit for them," she says.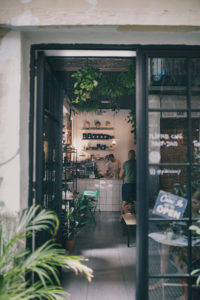 "It's exciting working in the cannabis space because there are so many unanswered questions," Gogal adds. "Based on current information, we aim to help entrepreneurs develop their businesses within existing frameworks, while giving them ability to grow in the direction we hope the regulations will go in the future."
It's an idea that aligns with Elbert's own philosophy. "Tabu intends to be a dynamic organization involved in many aspects of the cannabis industry, including production, retail, research, capital and more. We can change with the times and be focused on things that are working," he says. "The caution is to not overstep, because cannabis will have its ups and downs and, just like any emerging industry, there's going to be successes and failures. But if planned properly, this freight train of an industry will grow beyond anything we can currently imagine."
Richmond, for one, is ready to embrace the many challenges with his new business. "Rarely do we get to see the birth of an industry like we are now, so there is no better opportunity to build something solid from the ground up. My advice? Don't cut corners, don't get greedy, and unleash your creativity in full force."