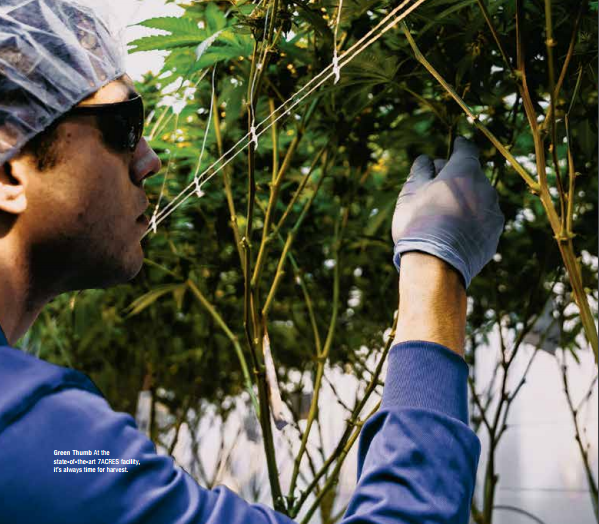 Canada's first cannabis business accelerator Leaf Forward announced today that applications are open for its Toronto-based, 12-week accelerator program for "early stage cannabis companies."
Successful applicants will receive a $35,000 cash investment and $15,000 worth of programming and services.
The first cohort will fund four to six companies and will be offered up to three times annually.
Investments will be made from the Leaf Forward Accelerator Fund which received a $500,000 lead investment from Green Acre Capital, the leading Canadian cannabis venture fund.
"Leaf Forward has supported 50 entrepreneurs over the past year. Our 12-week program equips cannabis startups with the tools, connections, and knowledge they need to succeed," said Alex Blumenstein, CEO of Leaf Forward.
"With Leaf Forward's inaugural Accelerator Fund we can now provide early stage companies with capital, in addition to our leading programing and outstanding mentor network," he added.
See also: An introduction to healthy cannabis consumption
During each 12-week "accelerator cohort," a small group of carefully selected cannabis startups work closely with the Leaf Forward team, industry leaders, and subject matter experts to develop their products, grow their businesses, and prepare to raise their next round of funding.
"We've been working closely with Leaf Forward over the past year, and we're excited to move our relationship forward by making a significant investment into the Accelerator Fund," said Matt Shalhoub, Managing Director of Green Acre Capital.
"We believe Leaf is perfectly positioned to help early stage cannabis entrepreneurs perfect their strategy and business models, and access hard to find seed capital, in the city that has become the global cannabis hub," noted Shalhoub. "We hope that the combined networks, and industry expertise of Leaf and Green Acre will be instrumental in shaping the next generation of cannabis startup opportunities."
Shalhoub will sit on the Investment Committee of the Leaf Forward Accelerator Fund, along with other industry leaders, Aaron Salz (CEO, Stoic Advisory), John Prentice (CEO, Ample Organics), and Neha Khera (Partner, 500 Startups).
Applications are open until Sept. 12, and thee accelerator program is set to begin in Toronto on Oct. 15.
Click here for more information or to apply.