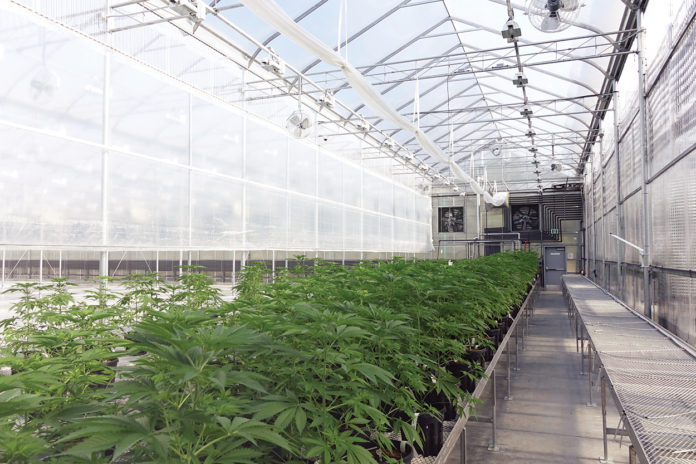 The Ontario Cannabis Store announced this week it has signed agreements with 26 licensed cannabis suppliers to "ensure readiness for legalization."
OCS, the province's sole legal online retailer for recreational cannabis, says the agreements willl "ensure that a safe, diverse and high-quality supply of cannabis is ready and available upon legalization this fall."
Starting on Oct. 17, consumers 19 and older will be able to purchase cannabis online through OCS, an online channel that will include a verification system "that will ensure safe at-home delivery for cannabis products."
"These agreements are a significant milestone that signals our readiness for the legalization of cannabis in Ontario," said Patrick Ford, President and Chief Operating Officer of OCS.
"These agreements will allow us to safely and securely provide a broad variety of cannabis products to adult customers when online sales begin," he added.
See also: Ontario's seismic shift in cannabis policy
Supply agreements with authorized Health Canada producers were achieved through a "competitive process," notes OCS in a release, "resulting in a range of cannabis products and size formats among the categories of dried flower, cannabis oil and cannabis seeds."
In the coming months, OCS says it will continue to hold competitive product calls to expand its selection of available cannabis products and to be responsive to the preferences of Ontario customers.
OCS has entered into agreements with the following companies:
7ACRES/The Supreme Cannabis Company
AgMedica Bioscience Inc.
Aphria Inc.
Aurora Cannabis Enterprises Inc.
Beleave Kannabis Corp.
Broken Coast Cannabis Ltd.
CannTrust Inc.
Canopy Growth Corporation
Emblem Cannabis Corporation
HEXO Operations Inc.
Hiku Brands Company Ltd.
Maricann Inc.
MedReleaf Corp.
Natural MedCo Ltd.
Northern Green Canada Inc.
Organigram Inc.
Peace Naturals Project Inc.
Radicle Medical Marijuana Inc.
RedeCan Pharm
Solace Health Inc.
Starseed Medicinal Inc.
THC BioMed Ltd.
The Flowr Group Okanagan Inc.
Tilray Canada Ltd.
Up Cannabis Inc.
VIVO Cannabis Inc.