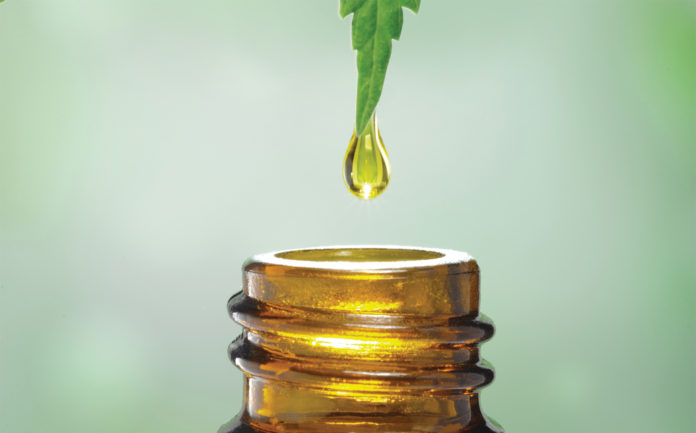 A study has just been launched that will look at how CBD can help as a therapy for chronic pain, and related anxiety and depression.
The research, a partnership between Aurora Cannabis Inc. and McGill University, was announced on Thursday.
The three-year translational collaborative study will investigate the "pain relief properties of CBD oil by exploring its mechanism of action in pain and associated depression and anxiety."
The project will be led by Dr. Gabriella Gobbi, a leading researcher at the Faculty of Medicine of McGill University.
"The cannabis plant and its components are yet to be fully understood and more evidence-based studies are needed," said Dr. Gobbi.
"While an increasing body of scientific and anecdotal evidence shows that CBD has substantial potential in medical applications without any addictive liability, this project will ultimately elucidate the mechanism and the clinical application of the CBD," she explained. "CBD oil is increasingly prescribed by physicians around the globe who are looking for clinical and other scientific studies to provide further guidance."
Dr. Gobbi and her team will work with a group of international research scientists at the Université Paris Descartes in France, and the Universities of Campania "L.Vanvitelli" and Vita – Salute San Raffaele in Italy.
Read also: 'Pop Up Portrait' event planned for cannabis professionals
"Based on our extensive experience with more than 60,000 registered Canadian patients, we believe CBD to be one of the most impactful medical compounds to become legally available to people in need of non-addictive therapies to treat pain," stated Terry Booth, CEO.
"Our support for and involvement with this project underlines Aurora's leadership in the medical cannabis space, as well as our long-term commitment to a science-based approach to deepen understanding of this amazing substance," added Booth.
"This comprehensive study will deliver important data to support a rapidly growing international network of physicians who have started prescribing cannabis, or who are considering doing so. This is especially important considering the growing international momentum in legalizing medical cannabis, with numerous new markets anticipated to come online in the coming years," he noted.
Read more: Ontario's cannabis retail model will include online channel
The study is receiving funding from Quebec's Ministère de l'Économie, de la Science et de l'Innovation ("MESI")
In addition to Aurora's financial contribution and provision of the CBD oil the research project will jointly be conducted at research institutions in Canada, Italy and France.
"We are proud to be partnering on this project a with a world-renowned research institution such as McGill University, and are grateful for the support of the Quebec government," said Booth.