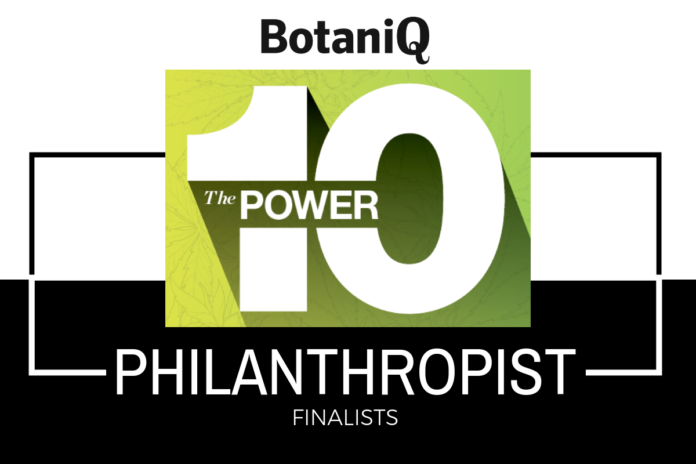 Nominations are now closed for BotaniQ's "Power 10 of the Canadian Cannabis Industry 2018."

We received more than 1,000 nominations, and we are announcing the top three finalists in all 10 categories this month.

Winners are set to be announced at the end of September.
Today, we are announcing the top three finalists in the "Philanthropist" category. Congratulations to Jonathan Zaid, Clint Younge and Jeremy Jacob!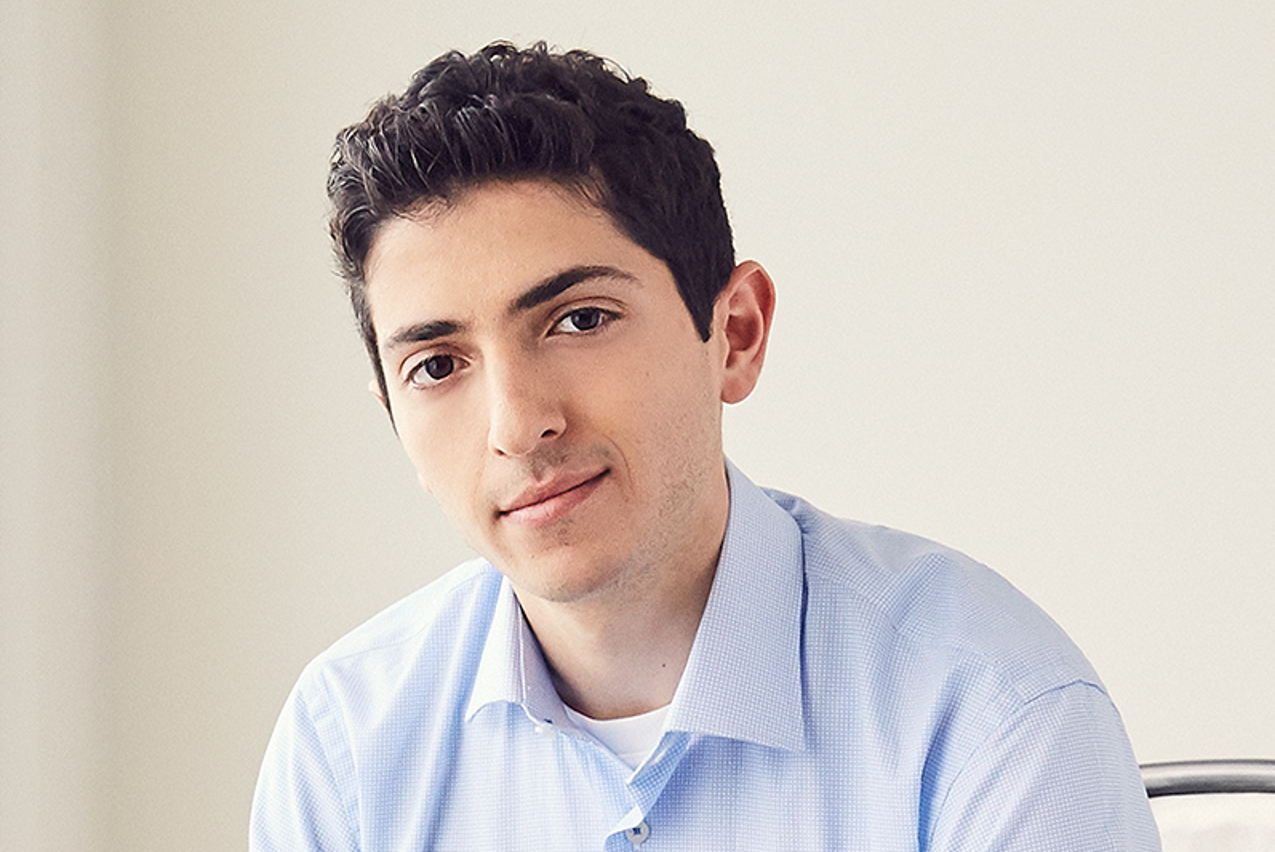 Jonathan Zaid

Since May 2018, Jonathan Zaid has served as the Director of Advocacy and Corporate Social Responsibility at Aurora Cannabis Inc.
Zaid said Aurora is "a pioneer and a world-class innovator that has always stood up for smart, rational and fair public policy."
"With a rapidly growing domestic and international footprint, deep relationships with the cannabis culture and patient communities, and a distinctly high profile, Aurora is in a unique position to do good while doing well," he added.
Zaid's inevitable journey toward the cannabis industry began 11 years ago after being diagnosed with NDPH, a condition that causes a 24/7 headache.
This "led to a passion and career in a dynamic, exciting, and legal cannabis industry. Yet unbeknownst to me at the time, that's precisely when things began," he said.
Over five years, Zaid tried dozens of medical interventions, had little quality of life, and ultimately found nothing helped.
"After trying medical cannabis and finding tremendous relief, I was dismayed that it wasn't covered by insurance and access was extremely limited. More had to be done," said Zaid.
He became a "steadfast 'accidental' advocate" for progressive cannabis policy and patients' rights.
"In 2014, I established my advocacy career by setting two major precedents: Becoming the first civilian to gain coverage and launching a case to ban medical documents fees (in Ontario). These precedents helped pave the way to broader access, but I knew most patients were still struggling," Zaid said.
"Later that year I founded Canadians for Fair Access to Medical Marijuana (CFAMM) and served as its Executive Director until early 2018," he added. "CFAMM emerged as the thoughtful, legitimate, and influential non-profit advocacy organization for medical cannabis patients and delivered positive policy outcomes for patients and the overall industry."
Today, Zaid says he is excited to further develop the Aurora's corporate social responsibility and advocacy initiatives in this new role and is "honoured to be nominated in BotaniQ's 'The Power 10.'"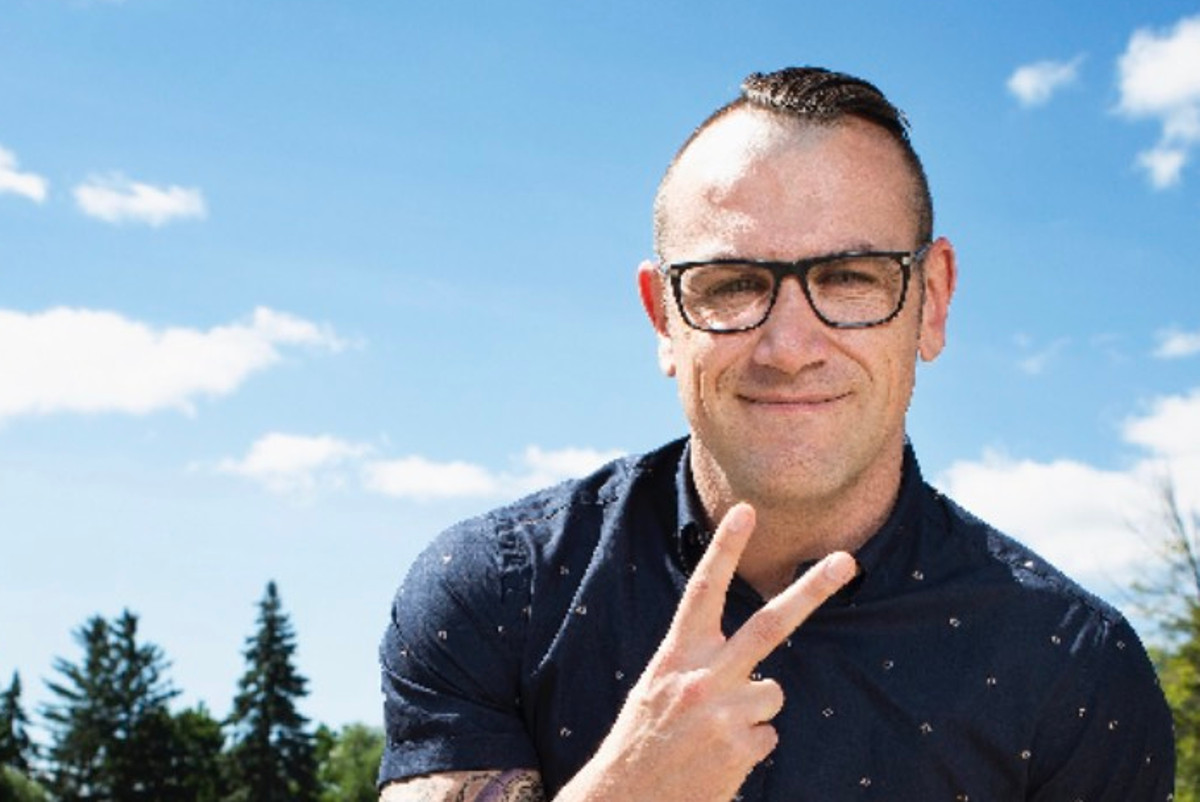 Clint Younge
Clint Younge is the CEO of MMJ Canada and co-founder of The Lost Organization.
He has travelled the globe speaking to thousands on behalf of MMJ Canada, advocating for cannabis patient rights and access.
Younge began his career in the cannabis industry as a bud tender and a public relations manager at the Green Cross dispensary in Vancouver.
Younge said it was there he learned what it means to have integrity in the cannabis industry.
After some time with Green Cross, Clint took a managerial position at The Healing Tree, where he stayed for a year before what would be the final stop on the way to becoming Chief Executive Officer for MMJ Canada in 2015.
Since joining MMJ Canada, Clint has worked to share their strategy and vision with patients, partners, shareholders and investors.
Clint leads a team of over 100 MMJ Canada employees, "providing guidance, support and encouragement during a difficult and challenging time in an ever-changing industry."
After surviving a long mental health crisis, and treatment, Younge said he is dedicated to redefining mental health and wellness, and today, works "to revolutionize the way we treat and spread awareness without stigma, persecution or judgement."
Under the umbrella of MMJ Canada, Younge has been able to help establish the local mental health foundation, The Lost Organization, through endless fundraising and publicity towards the cause.
Through "unwavering dedication to the local community of medicinal cannabis users, and mental health suffers," Younge has "demonstrated effective and compassionate leadership, and a genuine commitment to treating that attitude as a way of life."
Clint is the CEO and brand ambassador for MMJ Canada, but he says MMJ is more than a brand: MMJ Canada is Younge's life mission.
"It is a vital part of the communities it serves and has benefited thousands," he said.
Younge's efforts in the cannabis industry were recognized in 2017, when he was awarded the Cannabis Crusader of the year honour.
Jeremy Jacob
Jeremy Jacob is Co-Founder of of The Village Bloomery, a dispensary in Vancouver.
As an entrepreneur, Jacob said affecting positive social change and engaging in ethical business have always been key drivers for him.
After a 15-year effort to increase the adoption of renewable energy systems, Jacob said he "stepped back and took a breather."
"After recharging batteries, my partner Andrea and I decided to work at our first venture together," said Jacob. "While looking at different options, the cannabis space really captured our passion. In our community, cannabis had become very normalized. Meeting new friends and learning that they are in the cannabis industry really changes perspectives on who and what the cannabis industry is."
Through Jacob's own experience and his partner's explorations into cannabis for health, creating something new in cannabis retail became an idea that resonated with them both.
"It was full of risk and challenge, but we knew the work was meaningful and important, and we chose to be a part of it," said Jacob.
"Prior to opening shop we became involved in CAMCD (Canadian Association of Medical Cannabis Dispensaries), and not long after that it became apparent that the political advocacy side was as important as the operation of our business, so we agreed that my focus would change."
Taking on a key role with CAMCD was "daunting," said Jacob.
"But thanks to the incredible support of my family and our team, I focused on advocacy. Together with a group of my peers, we shone a lens on the value of cannabis to people and to B.C.'s economy. We helped create opportunities for the existing companies to find a place in the new regulated industry," he added.
"There's still a long way to go. Key motivators for me include the desire to see cannabis further destigmatized and better understood, and to advocate for the evidence based evolution of cannabis laws," Jacob elaborated. "As this takes place I hope we'll be living in a kinder, better society, where we will find a way to truly change the way we interact with our planet and humanity."
He said "it's an honour to be nominated by my peers" in the BotaniQ Power 10 awards.
READ ALSO: BotaniQ announces 'Under 30' finalists in Power 10 cannabis awards
READ ALSO: BotaniQ announces 'Innovator' finalists in Power 10 cannabis awards
Click here to read more about the BotaniQ Power 10 awards.