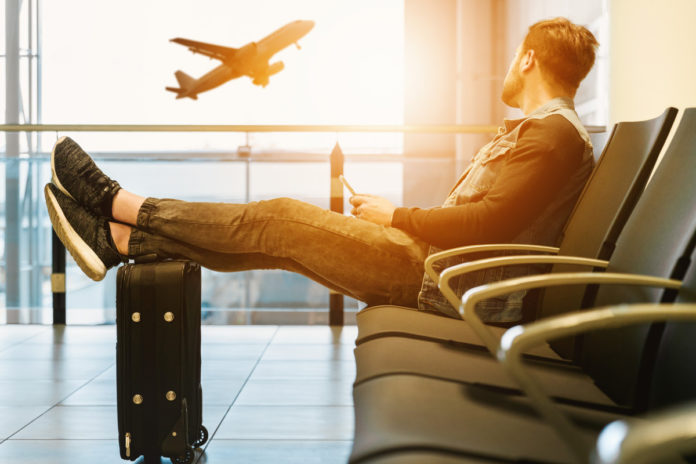 With the legalization of marijuana in Canada happening this week, the Travel Health Insurance Association of Canada (THiA) has released survey results that suggests 20 per cent of Canadians planning to travel this year are unaware of the implications of travelling with pot.
Additionally, 22 per cent of respondents with medical marijuana prescriptions believe they can pack it in carry-ons just like any other prescription drug, regardless of where they are travelling to, once it becomes legal.
"Even though cannabis has been legalized across the country, travellers need to be vigilant if they decide to travel with the drug," says THiA Executive Director, Will McAleer.
"People work hard to enjoy their vacations and should be aware of all implications before they travel, regardless of whether they decide to travel with marijuana or not. The most popular travel destination for Canadians is the U.S., a jurisdiction where it is illegal under federal laws to possess cannabis in any form," McAleer added.
See also: Canadian cannabis workers to be allowed to cross U.S. border
Many insurers are taking the position that marijuana will be treated similarly to alcohol in terms of travelling within Canada.
That means airlines will allow passengers to carry up to 30 grams of marijuana on domestic flights after Oct. 17.
However, it is the U.S. borders and travelling outside of Canada that Canadians must be informed about.
Even though cannabis is legal in some states, it remains illegal under U.S. federal laws to possess it in any form or quantity, making it illegal to bring across the Canada-U.S. border. Penalties for doing so include legal prosecution and fines and possibly jail time.
THiA's survey revealed that demographics play a large part in the level of awareness travellers have regarding travelling with marijuana.
Thirteen per cent of boomers said that they wouldn't anticipate any issues at the border when travelling from one legal province to another jurisdiction outside of Canada with marijuana.
When asked the same question, 21 per cent of millennials believed they wouldn't run into any issues at all.
Choosing to avoid potential issues altogether, 77 per cent of boomers, and 60 per cent of millennials, believe you shouldn't pack marijuana at all when travelling, even with a prescription.
It's important to be mindful of what you can and cannot bring across international borders when travelling.
THiA recommends always following the golden rules of travel health insurance before you leave for your vacation:
Understand your travel insurance policy – Insurance providers have staff available to answer any questions related to policies.
Know your health and consult a health care provider if you have any questions.
Know your trip – How long will you be gone? Are you a snowbird? Will you be travelling many times during the year? Do you plan to scuba dive? Find a policy that is specifically tailored to your trip.
Know your rights – the Bill of Rights and Responsibilities will help provide all travelling Canadians with additional confidence in their travel insurance purchase knowing their company is supporting their rights as a consumer and making them aware of their responsibilities.
The online survey, conducted in September 2018, polled 1,343 respondents, ranging from ages 18 to 60+ across Canada.