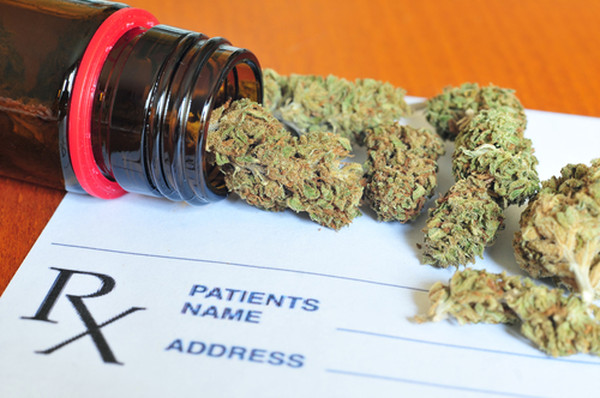 In the midst of the ongoing opioid epidemic that's took more than 1,400 lives in B.C. last year alone, a new clinical trial aims to find out if cannabis can treat pain as well as fentanyl.
Tetra Bio-Pharma received Health Canada's approval for the trial last August to study whether cannabis is a good alternative to the opioid fentanyl in the management of breakthrough cancer pain.
The clinical trial will be conducted by Montreal-based Santé Cannabis, a medical clinic and contract research organization specialized in clinical research for cannabis-based therapies.
"Medical cannabis may help reduce the use of drugs like fentanyl for treating breakthrough and chronic pain. However, unrefuted scientific data on its safety and effectiveness that will satisfy regulators, professional groups and insurers is what's missing," said Dr. Guy Chamberland, Interim CEO and Chief Scientific Officer of Tetra Bio-Pharma.
"Tetra is in the business of providing that evidence," added Chamberland. "We've taken a pharmaceutical pathway of drug development involving collaborative dialogue with Health Canada and the FDA to bring cannabis and cannabinoid products to market so that physicians, who have been hesitant to recommend it, will have a new, trusted therapeutic option for their patients."
Read also: Cannabis Q&A with renowned Dr. Perry Kendall
The trial will assess the time-to-relief in patients suffering from breakthrough cancer pain.
If the study proves that cannabis is an alternative, Tetra's product "PPP001" would become eligible for insurance coverage, making the cannabis-based medication accessible in pharmacies.
Santé Cannabis began recruitment for the clinical trial in October, 2018.
Click here for more information on eligibility criteria. Click here for more information Tetra Bio-Pharma.
The opioid crisis

There have been numerous news reports in the North America media highlighting the fact that we are experiencing an opioid crisis.
In June, the Canadian government asked drug makers to stop marketing opioids, but for patients suffering from uncontrolled pain, this news does not provide them with an alternative to alleviate their pain.
There were 41,997 opioid-related deaths in the USA in 2016 contributing to the U.S. President's declaration that the U.S. is experiencing an opioid crisis.
92% of the 3,987 apparent opioid-related deaths in Canada in 2017 were accidental.
Males make up 76% of these fatalities; more than one-third among those aged 30-39.
The percentage of these accidental deaths involving fentanyl rose from 55% in 2016 to 72% in 2017.