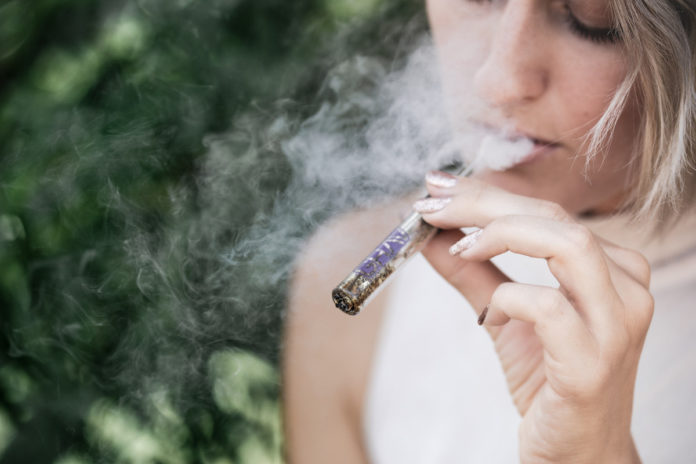 Just 13 per cent of all Canadians report using cannabis frequently or occasionally, but almost half of them are Millennials, according to a new study released this week.
Canadian Millennials – defined as people between 22 and 39 years old – are the primary drivers of the newly legalized cannabis economy, according to new data from Canada MONITOR, a study of Canadian consumer attitudes and trends.
The survey suggests "Millennial cannabis users represent a dynamic, digitally-fluent consumer group."
"Millennial cannabis consumers are far more tech-forward than Millennials who don't partake," said Casey Ferrell, VP and Head of U.S. and Canada MONITOR products at Kantar Consulting. "They are more likely to use smart watches, smart speakers, and mobile wallets. And they're more involved in digital media like social networks and online streaming services.
"These consumers enjoy online shopping more than non-cannabis-using Millennials," added Ferrell. "They're comfortable engaging with brands on social media and posting online reviews, and more of them are Amazon Prime members."
See also: COLUMN: 2019 will be the age of cannabis edibles
A Kantar press release stated that "despite lagging behind their non-using peers economically – they have less education and their median household income is around $15,000 CAD lower – Millennial cannabis users are leaders within their social groups in other ways: More than eight in 10 say they are usually one of the first people in their group of friends to accept new ideas or try new things.
The data suggests they are also more status-oriented: The study found that 49 per cent of Millennial cannabis consumers like to buy brands that show others they are successful, compared to 40 per cent of Millennial non-consumers.
Additionally, Millennial cannabis consumers appear lead the way in interest in food and nutrition. Keeping up with the latest food trends is something 55 per cent of them do, according to the study, compared to 47 per cent of Millennials who don't use cannabis.
"However, overall wellness can be a challenge with this group – they're twice as likely to have a disability of some kind, and less likely to say they're managing their stress effectively," the study noted.
See also: CANNABIS PODCAST: An interview with Botanical Brownie
Scott Megginson, President of Kantar Canada, said "although cannabis users are often portrayed negatively, the reality is much more complex and interesting."
"Many millennial cannabis users are adventurous consumers whose curiosity and embrace of technology often makes them influencers within their social circles," added Megginson. "It is worthwhile for marketers to look beyond the stereotypes and make an effort to further understand this group."
Canada MONITOR is a consumer insights and trends subscription service from Kantar Consulting. It is based on data from a nationally representative annual survey of 5,000 Canadians.