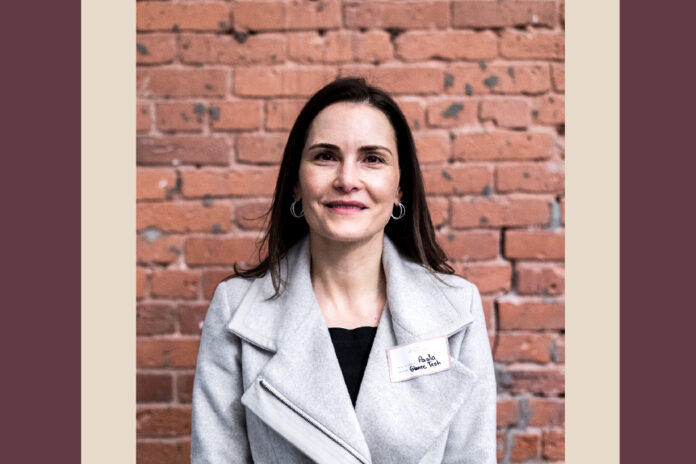 Grow Tech Labs is hosting an event series in Vancouver this month to help start-up cannabis companies learn and grow.
GTL mentor Paola Ashton is hosting one of these talks on Sales Strategies, set for Wednesday, March 13, from 11 a.m. to 1 p.m., at Grow Tech Labs (#300 128 West Hastings St.,Vancouver).

"If you're interested in improving the sales and customer service in your company, this is the talk for you," organizers say on eventbrite.com.
"Ashton is a sales and marketing executive with a proven track record cultivated through 20+ years' experience in the technology and media industries," notes Grow Tech Labs.
She is currently Vice-President of Business & Client Development for Glance Technologies, a company that developed a mobile payment solution, Glance Pay, that allows restaurants and merchants to provide their customers with quick secure payments, digital rewards and a better customer experience, all while increasing operational efficiency, which has become a vital component in business today.
"She brings a demonstrated capacity to win and retain high-profile, multimillion-dollar accounts while fostering top-performing sales cultures through strong employee engagement and performance incentives," event organizers note. "Ashton offers a career history of success in start-up environments with considerable achievements in developing business models, architecting corporate strategies, and putting in place optimal sales and operations teams. She possesses a unique ability to balance strategic and tactical leadership, and a well-earned reputation for equal effectiveness on the frontline and in the C-suite."
In an interview with BotaniQ Magazine, Ashton shared details about her upcoming presentation, which she described as "interactive" with a focus on both traditional and digital marketing.

Recognizing there are a plethora of start-up companies in the burgeoning cannabis industry, Ashton said many new companies may find themselves without a sales background.

"The fundamentals, that aspect of the sales process, has to be there," Ashton said. "I want to help bring strategies for success, to make sure they understand their business and industry. What are their sales goals? It's great to start something with passion but you want to have targets and know how to get there. Otherwise, it's hard to take off on a Monday morning."

"I also want to make sure they understand who their target market is, who their competitors are, who their audience is," she added. "They have to be distinctive. What can happen in a new industry is you try to be everything to everyone, and then you're not good at anything."

Her talk will explore "how to stand out in an industry that's not only controversial, but how to stand out when everyone is popping up with something new."

Ashton will also address social media and how to manage it in a time-effective manner.

"Everyone's digital, everyone's online captivated by social media," she said. "It's about balance. You don't have to do it 24/7, but it's about how to have a consistent presence."

Ashton will also encourage attendees to think outside the box, and look for connections and partnerships outside of the cannabis industry, noting cannabis companies were featured at a recent Restaurant Canada show in Toronto.

"Restaurants are now looking at lounges, and other avenues they can delve into cannabis," she said. "It was interesting to look at the perspective with legalization now: How it's going to be distributed and where it's going to be seen. It aligns to marketing. If Restaurant Canada is doing it at this year's show, we know it's coming to the forefront. The hospitality industry is trying to get ready for this. So be part of those associations and step outside of the core industry."

During her presentation, Ashton will also have attendees give her their elevator pitch.

"I want them to see that they could all do this effectively, and to be able to have the confidence to do it," she said. "I want it to be very interactive."

Beyond her talk, Ashton said the Grow Tech Labs series is valuable to any start-up company's success.

"Sales and marketing is just one aspect. That's why GTL has all these resources and events and engagement. It takes all the puzzle pieces coming together for your business to be truly successful and sustainable."

Click here to sign up for Ashton's talk. Tickets are by-donation and reservation is required.
Our incubation program has launch, apply now! https://t.co/XxPLIuk0sp

— GrowTechLabs (@GrowTechLabs) February 28, 2019