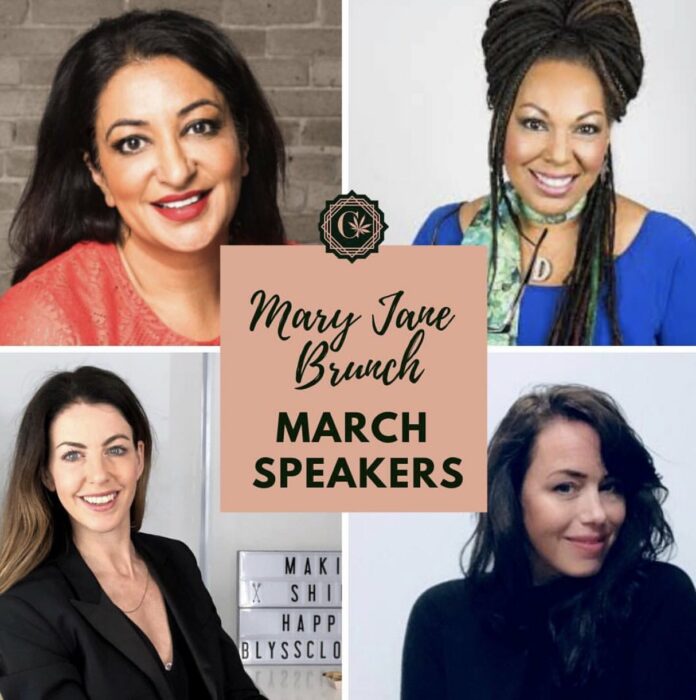 CanWeeDine is hosting a "morning social" event this Saturday that will include a candid discussion about modern cannabis lifestyles.
"Listen and engage with blissful Queens of Cannabis and wellness experts who bring real talk around celebrating and elevating a plants not pills way of life," organizers say.

The brunch event will features a panel of speakers, with the theme being "Rise & Thrive as Women in Cannabis."
"Being a startup, solopreneur and business owner comes with its own challenges. Add on another layer of being in the Cannabis industry and all the new regulations that are coming into play; the days seems longer and harder to be able to shatter that heady glass ceiling," organizers say. "You are not alone and nowhere does it state you need to be. In recognition of International Women's Day, we have rounded up some incredible Green Queens running and growing their own businesses. From publication to blogging to advocacy and all around 'her empire'; they'll share their candid journey in navigating business, life/work balance and what it takes to rise and thrive everyday as a woman running a Cannabis business and crafting a creative life."
Speakers will include Gill Polard of The Her(b) Life, Barinder Rasode of Grow Tech Labs, Miz D of Dvibz, and Unity Marguerite.
Activities will include:
Canna-fabulous Speakers on a panel discussion Q&A
Delicious Bites and Drinks (non-infused)
Live Music Dolce Melody Entertainment
Tarot Card Reading by Jessie MacPherson Tarot
Flower Wall Photo Booth by Blooms and Paper
Fashionably High Accessories
The event is set for 10 a.m. to noon on March 16, at #506-595 Howe St., Vancouver.
To register for the non-consumption event, email [email protected] Tickets are $35, or two for $60, and payment is done via e-transfer.

CanWeeDine Collective is a "place to explore cannabis wellness benefits and connect with the community in a very safe environment. An intimate gathering for the curious and courageous, CanWeeDine Collective focuses on bridging the current cannabis culture to a more modern and elegant one."