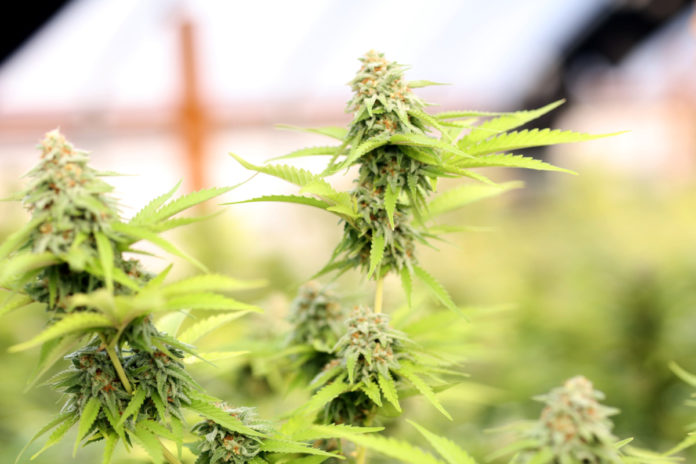 Canadian cannabis company Tetra Bio-Pharma has announced it is collaborating with Ovensa in the hopes of finding a new treatment for brain cancer.
The research team will evaluate TRIOZANTM, a proprietary nanomedicine platform for targeted delivery of cannabinoids to brain tumor cells.
"Glioblastoma multiforme (GBM) is a common and fatal type of brain cancer and sadly took the lives of Senator John McCain and singer Gordon Downey," said Dr. Guy Chamberland, CEO and CSO of Tetra BioPharma.
"Our collaboration with Ovensa will evaluate if TRIOZANTM allows a targeted delivery of cannabinoids to the brain tumor. There is some published evidence demonstrating the activity of cannabinoids on brain tumors," added Chamberland. "If successful this could provide an increased efficacy when this treatment is used as an adjunct to radiotherapy and or chemotherapy. This technology is also being investigated for the delivery of an antibody to the brain as part of a collaboration between Ovensa and Takeda Pharmaceutical. Our collaboration with Ovensa is part of our ongoing cancer research program."
Ovensa's President and CEO, Stéphane Gagné, said TRIOZAN's "delivery platform allows a high engineering flexibility where personalized nanomedicines are designed according to various parameters such as pathology, gene and molecular profile, cell targeting, type of payload, route of administration and multi-combination."
"The current collaboration is aimed at engineering a targeted Glioblastoma Dual-Cannabinoid TRIOZANTM-based therapeutic to achieve synergistic effects with therapeutic tools such as chemotherapy, radiotherapy and immunotherapy," Gagné added.