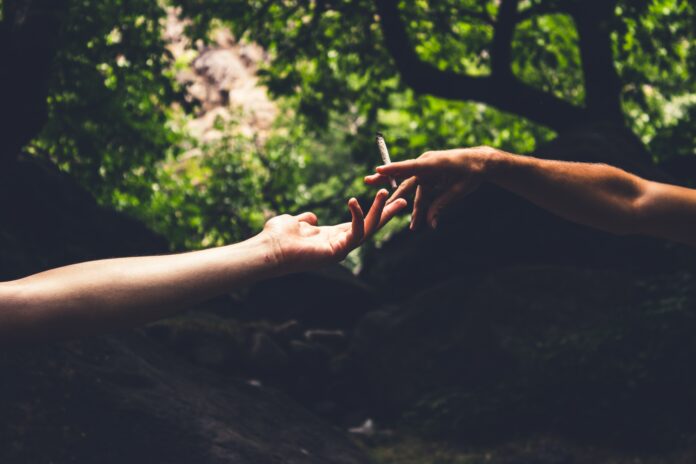 NICHE Canada is hosting a new community dialogue series "focused on bringing evidence-based cannabis education and grounded dialogue to various ethno-cultural communities in Canada."
"We are aiming to bridge the cannabis knowledge gap and create open, constructive discussions with marginalized communities who have limited access to culturally appropriate resources around cannabis use. Public education is the foundation for the successful implementation of a legalized cannabis regime and it's the only way to break down the walls of stigmatization," NICHE says.
The first forum in the 2019 series will be held in Scarborough, Ontario, highlighting the FilipinX community.
The purpose of the event is to "discuss legalization from a social and public health perspective, and explore opportunities to engage with and participate in the developing cannabis space. It will also be an opportunity to highlight the experiences of FilipinX community members and how culture and history intersect with our perceptions about cannabis."
We're proud to host a new dialogue series focused on bringing evidence-based #cannabis education to various ethno-cultural communities. Our first forum is in #Scarborough, #Ontario highlighting the vibrant FilipinX community! Register today: https://t.co/LSjzukSBql #CannabisAct

— NICHE Canada (@NICHECanada) July 9, 2019
NICHE says it recognizes many ethno-communities have been missed in cannabis education and outreach. As a result, there is still a great deal of uncertainty across our country, particularly in communities with cultural biases against cannabis. In some instances, it's not about gaining acceptance, it's about changing cultural values. That is why we are committed to creating new cross-cultural campaigns to provide information, resources and reassurance.
"Historically and culturally, cannabis has been a taboo topic among Filipinx," NICHE writes on its website. "However, many FilipinX are working in industries that will be impacted by the cannabis legalization, such as healthcare, hospitality, and the food and service industry, so education is imperative. We want to empower people with knowledge and encourage them to explore potential ways that they can get involved."
The forum will begin with a "Cannabis 101" overview, delivered by NICHE CEO Dr. Jenna Valleriani and board member Abigail Sampson. Following this introduction, the panel will be moderated by Dr. Terry Lake, Vice President of Corporate Social Responsibility at Hexo Corp., and former Health Minister in British Columbia.
"While we hope to educate the audience on cannabis legalization and the legal regime, and we also want to spotlight community members who are working in the cannabis space so we can bring communities together and focus on de-stigmatization, education and opportunity," NICHE says. By focusing more attention and resources on enhancing cross-cultural education and outreach we can create informed discussions about potential concerns and start breaking down stereotypes in these communities.
It is hoped these efforts may lead to the development of better policies and programs and provide insight to those who are opposed or wary about legalization and raise awareness about the benefits of cannabis.
Event Details:
Date: Tuesday, July 16, 2019
Time: 7:00 PM – 9:00 PM
Location: Toronto Public Library – Malvern Branch
To register for this free event, or for more information, click here.