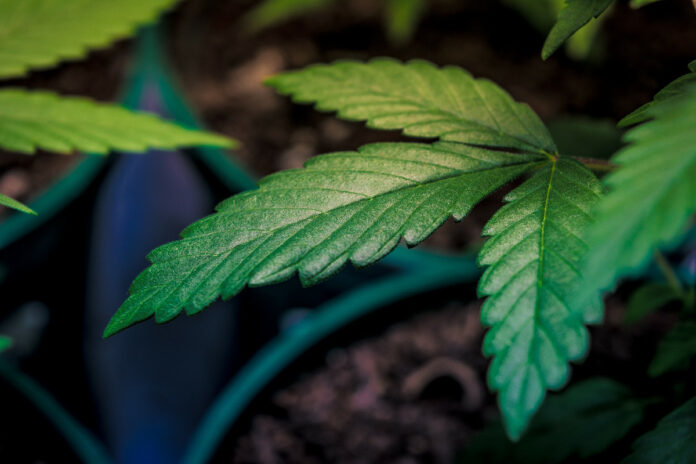 A quick look at some of the news in the cannabis industry last week:
Ontario-based CannabCo Pharmaceutical Corp. has announced an agreement with an undisclosed technology provider to deploy an advanced cannabis technology for the production of near odourless cannabis. According to a release, this is an industry first and a product the company claims is sorely needed in the marketplace. Upon receiving its license from Health Canada, CannabCo will have exclusive rights to deploy the technology for use in its Canadian production. Originally developed for the medical market and dubbed "PURECANN," the technology was designed to eliminate much of the harshness of smoking cannabis by consumers without losing any of its properties. "Cannabis by its nature when burnt, typically causes coughing and is very heavy when inhaled, which is especially true for new users," said Mark Novak, Cannabco's COO. "The technology when deployed eliminates much of the harshness of smoking cannabis in its dry form allowing the process of using cannabis far more tolerable while retaining the essential properties." The company says the technology "virtually eliminates odour typically associated with cannabis, both when packaged and stored prior to use, also during the time it is smoked." Click here to read more. 
Biopharmaceutical company Avicanna has announced that it will further the research and development and pre-clinical analysis of its proprietary prescription and over-the-counter cannabinoid products and formulations through an exclusive research agreement with the University of Guelph in Canada for a project to be performed by Dr. Jibran Khokhar, Assistant Professor at the University of Guelph, Ontario Veterinary College, Department of Biomedical Sciences, as principal investigator. "We believe the studies that we have designed with Dr. Khokhar, which will be performed by his team at the University of Guelph, will provide a unique opportunity to evaluate disorders of brain health and are an essential step in a committed research program for evaluating the role of cannabinoids as therapies for several human neurological disorders," said Dr. Amza Ali, the Company's Chief Medical Officer. A release notes that the collaboration with the University of Guelph will focus on evaluating a variety of dosage forms on preclinical models of several human psychiatric conditions, including depression, anxiety, schizophrenia, PTSD and substance abuse. "A unique aspect of this collaboration is to determine brain cannabinoid levels and cerebral activity function using electrophysiology and behavioral methods with various Avicanna formulations and common to rare cannabinoids," the release notes. "Additional studies include research in the treatment of nicotine and alcohol addiction with the use of various cannabinoid formulations provided by Avicanna. Analysis of vaporizer formulations amongst others will be tested on preclinical models of neuropsychiatric disorders to potentially reduce/replace doses of THC with CBD."
Pineapple Express Delivery Inc., GTA GSM and Green Shield Logistics are pleased to announce that they have entered into a strategic partnership to provide a "comprehensive logistics solution for the cannabis industry." A release notes that GTA GSM and Green Shield Logistics are divisions of the GTA Group, which offers freight forwarders an elite variety of cargo handling services. "GSM" has provided a tech-based solution to the problem cannabis Licensed Holders are facing in monitoring the numerous legs of distribution of cannabis across Canada. "Clients booking through the GSM portal can now rest assured that each partner has been carefully vetted for them, so that they are guaranteed a fully insured, quality controlled and trackable logistics solution," a release notes. Randy Rolph, CEO of Pineapple Express Delivery said the partnership "represents a defining moment for Pineapple Express Delivery. Our last mile solution meets the high standards set out by GSM for their key and trusted partners. Their elite vendors list is very carefully vetted and strict attention is paid to compliance, security and quality. We have established ourselves as the clear leader in the B2C market and with partnerships like this, we are rapidly differentiating ourselves in the B2B market. Our goal is to provide the whole cannabis industry with an interprovincial, end-to-end distribution service."
Valens GroWorks Corp. has announced it has entered into an arm's length, binding, five-year, white label cannabis infused beverage contract with the cannabis division of Iconic Brewing, one of the leading innovative beverage companies in Canada. "Valens is excited to announce a white label agreement with Iconic to provide high quality extracts, formulation services, and SōRSE™ emulsion IP for its cannabis infused beverages," a release notes. Iconic will brand and market the final product across Canada. Under the terms of the agreement, a minimum of 2.5 million cannabis infused beverages will be produced over five years with the opportunity to expand on the partnership with new product offerings in the near future. "We are thrilled to partner with Iconic Brewing, one of the fastest growing alcohol beverage companies in eastern Canada, to help create their new line of cannabis-infused beverages," said Tyler Robson, CEO of Valens. "Their ability to formulate and forecast trends is second to none, as demonstrated by the success of their current beverage products including Cottage Springs Vodka Soda, Picnic Wine Co, Liberty Village, and Cabana Coast. To service this agreement, we will be using our proprietary emulsion solution, SōRSE™ Technology, which creates oil-based ingestible products, including beverages, that offer a consistent experience with fast onset and offset."
A trio of Canadian moms are launching their new "CRYSTEDA" CBD water line with accelerator program Grow Tech Labs (GTL). Vancouver-based CRYSTEDA Ventures Inc. specializes in CBD-infused products including Premium Nano CBD Alkaline Water containing all-natural terpenes, providing full benefits without THC. CRYSTEDA is owned by three women, fulfilling GTL's mandate of investing in female-owned and female-led companies, according to a release. 'We are very excited to have CRYSTEDA join the Grow Tech Labs family," says Barinder Rasode, Co-Founder and CEO of GTL. "Led by three women, all mothers, CRYSTEDA is a shining example of companies Grow Tech Labs aims to support in B.C.'s blossoming cannabis industry. We are thrilled to be able to contribute to their growth and work to expedite the release of their products to the market." Click here to learn more about Grow Tech Labs.
Nextleaf Solutions has announced that it has been granted a fifth patent, its fourth in the United States, pertaining to the company's proprietary technology for extraction and post-extraction processing of cannabinoids. According to a release, this most recently issued patent "integrates a process by which brine is introduced to the crude oil to efficiently remove water-soluble compounds, impurities, and any other trace elements of treatment media" and "the result is a highly pure input, leading to faster processing times for further patented post-extraction processing, resulting in a lower cost per milligram for the highly refined THC or CBD concentrate." Paul Pedersen, Chief Executive Officer of Nextleaf said "it has been our vision since inception that intellectual property would become a key differentiator and value creator in the cannabis industry. With five issued and 25 pending patents covering what we believe to be the most efficient method of extraction and purification of cannabinoids, Nextleaf is well positioned to monetize our intellectual property as we move into Cannabis 2.0 in Canada and beyond."
Canivate Growing Systems Ltd. (a start-up company that has developed a new and proprietary way to grow hemp and cannabis) launched last week with plans to "solve the environmental, product safety, and quality issues that plague this emerging commercial industry." The North America-based company, which has raised $14.3M CDN in funding, has developed an innovative proprietary, technologically advanced facility design and automated growing system called The Canivate Way. "It dramatically reduces the energy and water requirements of traditional cultivation methods and eliminates the need for harmful agricultural toxins, while increasing crop yields and quality, to name just a few of its benefits," a release notes. "The patent-pending system creates, in effect, a perfect ecosystem and microclimate for USDA organic equivalent, naturally cultivated cannabis and hemp. As this higher grade of product begins to enter the market, the Company intends to establish a new industry standard for clean, green and pure products." Click here to read more. 
Pasha Brands – a Canadian craft cannabis brands organization – has announced the acquisition of the brand Roll Model. The brand previously formed the basis for a leading pre-legalization manufacturer and purveyor of premium cannabis pre-rolls based in Vancouver, B.C., according to a release. Through its licensed subsidiary, Medcann Health Products Ltd., Pasha expects to be able to have Roll Model pre-rolls on the shelves of preferred licensed retailers by the end of this year's fourth quarter. "We are thrilled to have Roll Model join our family of legacy brands," said Patrick Brauckmann, Executive Chairman of Pasha Brands. "Its established reputation for quality and the craft market made this acquisition a must for Pasha, and I'm sure Canadian cannabis consumers will appreciate the craftsmanship behind the brand as much as we do."
Do you have news you'd like to submit for our weekly roundup? Please email your news release to [email protected].