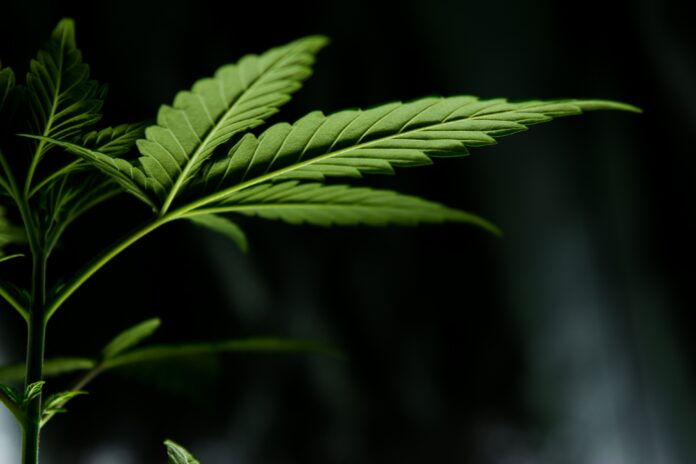 By NICHE Canada
The cannabis community and industry leaders will be gathering in Toronto this month to delve into the questions and opportunities around cannabis legalization for black communities.
It's part of the new community dialogue series NICHE is hosting focused on bringing evidence-based cannabis education and grounded dialogue to various ethno-cultural communities in Canada.
Featuring a diverse panel of individuals, the goal of this series is to facilitate dialogue on the legalized cannabis framework in Canada, focusing on the effects of this policy shift from a social, economic and public health perspective.
This session is particularly critical when discussing the impact of legalization, as we know prohibition disproportionately impacted communities of colour in Canada. With the introduction of expedited pardons under Bill C-93, yet the relatively low uptake so far, there are important questions around social justice and access to justice in the cannabis context. Further, panelists will speak to their own experiences in the cannabis space – many who work within the cannabis space or in roles that have been impacted by cannabis legalization.
Toronto #cannabis fam! If you're interested in hearing a presentation and panel about #cannabis legalization and black communities, join us for this event sponsored by @NICHECanada. Should be a great learning opportunity!

Details below, including our illustrious guests: pic.twitter.com/XYCwi11aM5

— ??. ???? ????? (PhD) (@DrKoolsHanna) September 16, 2019
We are very proud that Tyler James of Cannabis Amnesty and Aurora Cannabis will moderate the discussion taking place between our panel of experts: Noni Haynes of Organja Society, Ish Aderonmu of JHSToronto, Janelle Powell of Jadeo and Sandrine Some of Hexo. The opening keynote will be provided by Dr. Akwasi Owusu-Bempah, an assistant professor in the Department of Sociology at the University of Toronto.
NICHE recognizes many ethno-communities have been missed in cannabis education and outreach. As a result, there is still a great deal of uncertainty across our country, particularly in communities with cultural biases against cannabis. In some instances, it's not about gaining acceptance, it's about changing cultural values. That is why we are committed to creating new cross-cultural campaigns to provide information, resources and reassurance.
We are aiming to bridge the cannabis knowledge gap and create open, constructive discussions with marginalized communities who have limited access to culturally appropriate resources around cannabis use. We want to have a robust conversation about how cannabis legalization is affecting black communities, and how people can capitalize on the benefits, while mitigating any potential risk.
By focusing more attention and resources on enhancing cross-cultural education and outreach we can create informed discussions about potential concerns and start breaking down stereotypes in these communities.
The first forum in our 2019 series was held in Scarborough, Ontario, highlighting the vibrant FilipinX community. The purpose of the event was to discuss legalization from a social and public health perspective and explore opportunities to engage with and participate in the developing cannabis space. It was also an opportunity to highlight the experiences of FilipinX community members and how culture and history intersect with our perceptions about cannabis.
Event Details:
Date: Tuesday, September 24
Time: 7:00 PM – 9:00 PM
Location: Paintbox Bistro, 555 Dundas St E, Toronto, Ontario
There is no charge to attend, but space is limited so advance registration is necessary. There is also free childcare available, but parents must register and indicate need when signing up.
For more information, click here.