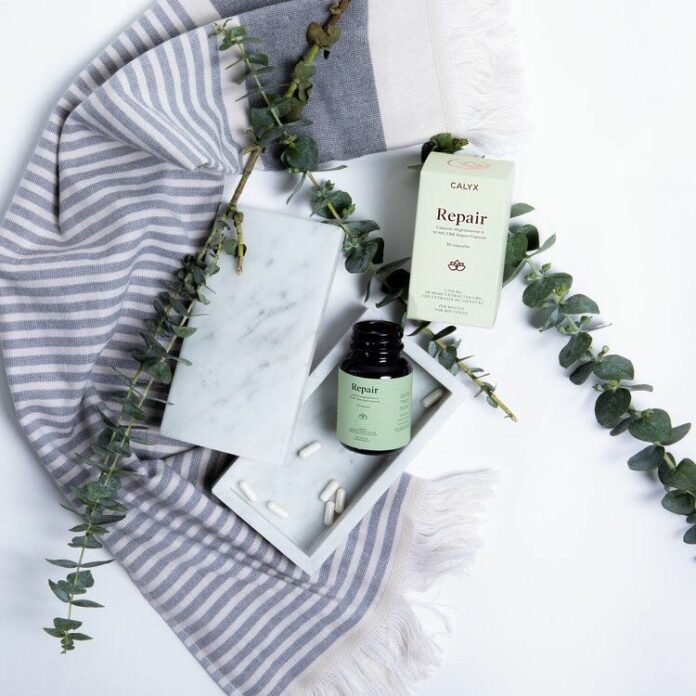 By Grow Tech Labs
It seems every day a new study is released highlighting the benefits of CBD – from epilepsy to anxiety to pain management and even for ailments affecting pets.
Anecdotally, personal stories telling of first-hand health benefits are even easier to find.
Despite that, the Canadian government is grouping this product – which contains no psychoactive ingredient – under the larger umbrella of "cannabis."
At first glance, this may not seem like a decision with negative impacts.
But a deeper look at this decision reveals a plethora of problems both for the economy as well as the general public when it comes to access.
Simply put, it has created "a chokehold on the business world," explains Danielle Blair, owner and CEO of Calyx Wellness Inc., Canada's first CBD boutique.
CBD being lumped in with other cannabis products that contain THC means businesses who want to dive into the CBD arena must go through a multi-million dollar licensing process, and build-out massive facilities.
"Small businesses can and should have the ability to build and be a part of the market, especially when it comes to a non-intoxifying molecule that's been recognized by the World Health Organization (WHO) as being completely safe," says Blair, who is a mentor with Grow Tech Labs.
In 2018, the WHO issued a report saying there is no evidence of recreational use of CBD, or any public health-related problems associated with the use of it in its pure form.
The report also highlights that CBD has been demonstrated as an effective treatment of epilepsy in several clinical trials, and that there is preliminary evidence that it may be a useful treatment for a number of other medical conditions. Several countries have modified their national controls to accommodate CBD as a medicinal product, WHO noted.
Blair said Calyx Wellness products aren't sold to any dispensaries, but instead to natural supplement stores and pet stores, as well as health clinics.
"A lot of these businesses are mom and pop shops," she explained. "They're small businesses, and our product has had a tremendous benefit to their business as a whole. That's the fight: Here are small businesses from health clinics to supplement stores that can benefit with these products and everybody can have room in the market. If this is categorized as a health product on an international basis, America's gone that way completely – the hemp bill has been passed and now they're able to access it in health supplement stores and clinics and so forth – so why is Canada going in the opposite direction?"
As such, Calyx has launched a local petition in Ontario, and has been working with politicians to table it in the House of Commons.
Blair said the current regulations pose a "huge challenge" and that her business is beginning to expand into the U.S. because of the climate that currently exists in Canada.
Calyx Wellness was born in 2015, a time when there were no other CBD-only companies in the country, although many had already begun popping up in the United States.
"I was seeing lots of demand, but there was minimal access to CBD as a whole," Blair explained, adding that the whole reason she jumped into the CBD industry was due to a personal situation. "My fiance had a brain tumour when he was younger and had been medicating some very severe headaches due to the surgery, and due to the tumour still being attached to his brain a minimal amount. We were looking for a non-intoxicating, natural pain reliever that could benefit him and CBD became something that was being used internationally."
Today, demand for CBD in Canada and beyond is massive.
Calyx Wellness products are sold in more than 500 stores, the company wholesales on a daily basis, has two retail locations in Toronto, runs an e-commerce, in addition to its warehouse and lab.
Blair said 65 to 70 per cent of that business is in the pet industry.
"So many people are using CBD products for their pets because it benefits their animals in such a tremendous way. It's helping people save a tremendous amount of money from going to the veterinarian in a healthy and natural way."
These are among the reasons she says it's silly that the government is pushing these products into cannabis storefronts exclusively.
"We want to continue to supply our clientele, the small businesses of Canada, to be able to help sustain their business and offer their clients natural supplements that can benefit anything from anti-anxiety to pain management," she said. "Some of these small businesses were going bankrupt until CBD came into their business. We're talking about local, small shops that never should be in a position where they can't have access to these products and ultimately consumers as well."
Sharing Blair's concerns, Grow Tech Labs is collaborating with Calyx Wellness on a round table discussion event on Sept. 16th. They're inviting leaders in the space to attend and provide their feedback on this matter. Grow Tech Labs will be producing a discussion paper with their key findings from this event. If you would like to participate, please RSVP to [email protected].
We hope those in power will rethink these rules that are holding back not only businesses, but also the public, from having access to a product that has tremendous benefits that have been recognized on an international level.
The World Health Organization describes CBD (cannabidiol) as "one of the naturally occurring cannabinoids found in cannabis plants" and is "a 21-carbon terpenophenolic compound which is formed following decarboxylation from a cannabidiolic acid precursor."