Cannabis cookies, chocolates, teas, and more. A new wave of cannabis products are in the works and Canada has officially legalized edibles.
Though they aren't on the shelves yet – seeing as Health Canada has established a mandatory 60-day processing period after legalization day on Oct. 17 – companies are busy becoming licensed and getting their products approved in the hopes of introducing their edibles early next year.
Olli Brands is one such company with an eye to enter the space with a "high-end" roster of products developed out of their 11,200-square-foot facility in Etobicoke, Ontario.
"We are planning for a curated product suite of teas and edibles from our Michelin-trained Chef and one of the top Tea Sommeliers in North America," explained co-founder and COO Sarah Gillin, a luxury brand marketer. "Our proposed launch products contain a fruit chew, a cookie, a chocolate and a variety of delicious specialty teas."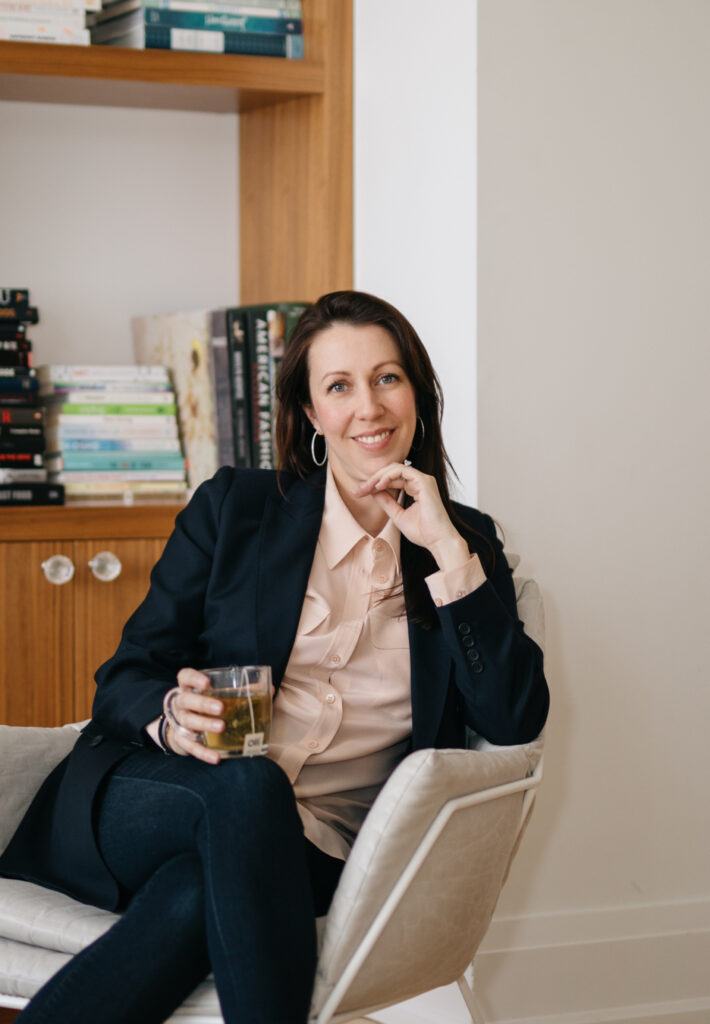 The company was founded in 2017 by Gillin and entrepreneur John Aird and licensing has been a focus since.
Gillin said the process is onerous, but "for good reason."
"This is a highly regulated industry and we strongly support Health Canada's efforts in ensuring the industry is well regulated and that the citizens of Canada are protected and receiving only the very highest quality of products," she told BotaniQ Magazine. "Equally as important, the legal edibles and beverages space is brand new to Canada and consequently there is little data about competition and consumer preferences which makes planning and pricing for the longer term challenging."
But the edibles market is a promising one, she noted.
"The potential to change the consumer mindset about cannabis edibles by providing an approachable and enjoyable trusted product is substantial," said Gillin. "There is huge opportunity that Olli is trying to seize to educate the consumer about finding the right products for them as well as on how to incorporate cannabis into a healthy and balanced lifestyle."
READ MORE: Legal challenges, controversial THC limits and slow product roll-outs: What to expect as cannabis edibles are legalized
Gillin said a big focus for the company is sharing the benefits to cannabis beverages and edibles when used safely and responsibly.
"Relaxation and enjoyment, with minimal calories relative to alcohol for example, are a few that come to mind," she said. "There are also some suggested therapeutic benefits particularly of CBD which have been touted. We will defer to the science community with respect to any therapeutic benefits but certainly believe that the lifestyle benefits of the products are numerous and largely well known."
Gillin said a major preconceived bias in the space "is the concern about consistency and predictably among edibles."
"For that reason, all products that Olli will produce have to go through rigorous third-party testing to ensure quality and dosage consistency across the product suite. Educating consumers about our processes and attention to quality will help diminish this bias and increase the comfort level among consumers," she noted. "Also, increased education on how to consume edibles in a safe and responsible manner is vital. Onset and offset time vary amongst brands and we encourage consumers to wait after consuming an edible for a reasonable about of time before consuming another. We also encourage customers to safely experiment to find a brand that they can trust and understand the dosing, onset and quality thereof."
READ ALSO: CANNABIS EDIBLES: The dosage debate
Other companies diving into the edibles space have set their sights on customer education and safe consumption.
Andrew Gordon, of cannabis retailer Kiaro, said staff will education consumers at the counter, on a variety of topics, not the least of which is responsible consumption and dosing.
"You look at anyone that's shared feedback on a bad experience back in the day with edibles. and they never touched it again," he said. "As retailers, we are really going to work to help not only educate on best practices and responsible consumption, but really work to destigmatize and normalize and contextualize these products into effective lifestyle integration solution scenarios so that people can make a responsible choice, they can use less because it's a concentrated product, get potentially more value out of it as well and have a positive experience. The only way we're going to convert new consumers is if they have a positive experience."
But, he said, that education needs to come from all stakeholders, including government.
While government tends to take a punitive approach in its cannabis education efforts – focusing on impaired driving, and other safety issues – retailers must focus on positive messaging, said Gordon.
"I understand the government has to take a public health and safety approach, and a lot of that's around what not to do, but we're going to promote what you can do and why there is benefit and how you can transition out of more toxic elements like alcohol into something more benign and beneficial like cannabis: Sharing the research and information, creating a community of support around people, so they feel empowered to go out and advance this message in a credible and authentic way. We really need to give them these resources and information," he said, noting it's difficult as retailers to to get this information out there given the promotion restrictions they must abide by.
READ ALSO: Canadian moms to launch 'CRYSTEDA' CBD water line – but not on home soil due to regulatory uncertainty