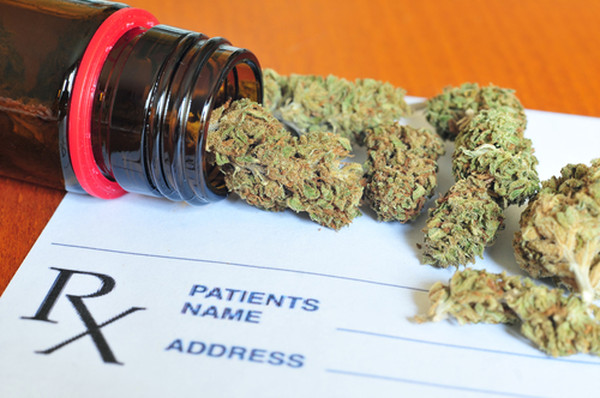 Shoppers Drug Mart is diving into the medical cannabis market, and has received its license from Health Canada to sell cannabis online.
The company is now authorized to sell dried or fresh cannabis, plants, seeds and oil.
Shoppers Drug Mart has created a website for the sales, at cannabis.shoppersdrugmart.ca, which states "patients with a valid medical document will soon be able to purchase a wide selection of medical cannabis products that meet strict quality and safety standards, and rest assured that their order will be delivered discreetly, right to their doorstep."

The company has previously stated it has no plans to produce marijuana, but instead has signed several supplier agreements "as one step in our journey to provide medical cannabis to our patients."

"As trusted medication experts, we believe pharmacists have an important role to play in the safe and informed use of medical cannabis, and this is the first step in our journey to provide medical cannabis to our patients," parent company Loblaw said in a statement earlier this year after announcing its intent.
See also: Wiz Khalifa launching cannabis product line with Canadian company

"In Canada, medical cannabis cannot be sold in pharmacies," the company stated. "The only way for patients to access medical cannabis is via mail delivery, after purchasing online or over the phone."

This news comes after Manulife and Shoppers Drug Mart announced on July 31 that they would be partnering to launch a medical marijuana program.
"The program will be available as an option for participating Group Benefits plans and individual health insurance plans in Canada," noted a Manulife press release. "Through Manulife's unique partnership, Shoppers Drug Mart specially trained pharmacists, at an Ontario-based patient care centre, will support Manulife customers who have been approved for medical marijuana coverage, giving them the guidance they need to have confidence in their choice of treatment."
These pharmacists will advise patients on various strains of medical marijuana available, and the different ways to take it.
"Medical marijuana can be complex. Most medically-authorized patients need help finding the right solution for their condition," said Donna Carbell, Senior Vice President of Manulife Group Benefits, in a release. "Manulife's medical marijuana program will ensure people have appropriate advice, make informed decisions and receive the support they need to choose the appropriate strain for their condition."
Shoppers Drug Mart VP of Employer Health Solutions, Mark Rolnick, said the company's healthcare professionals can help patients with "greater attention and support to navigate the complexities of medical cannabis therapies."
"We are excited about this new partnership and its ability to help Manulife customers live their lives well," added Rolnick.
Manulife says its customers will receive ongoing case management with pharmacists from Shoppers Drug Mart's patient care centre supporting them through education, regular check-ins, and counselling, as well as phone and email support.
More details will be made available when the program goes live. Visit manulife.com for more information as it becomes available.